"Paris" by The Chainsmokers Is Sure to Be Their Next Big Chart-Topper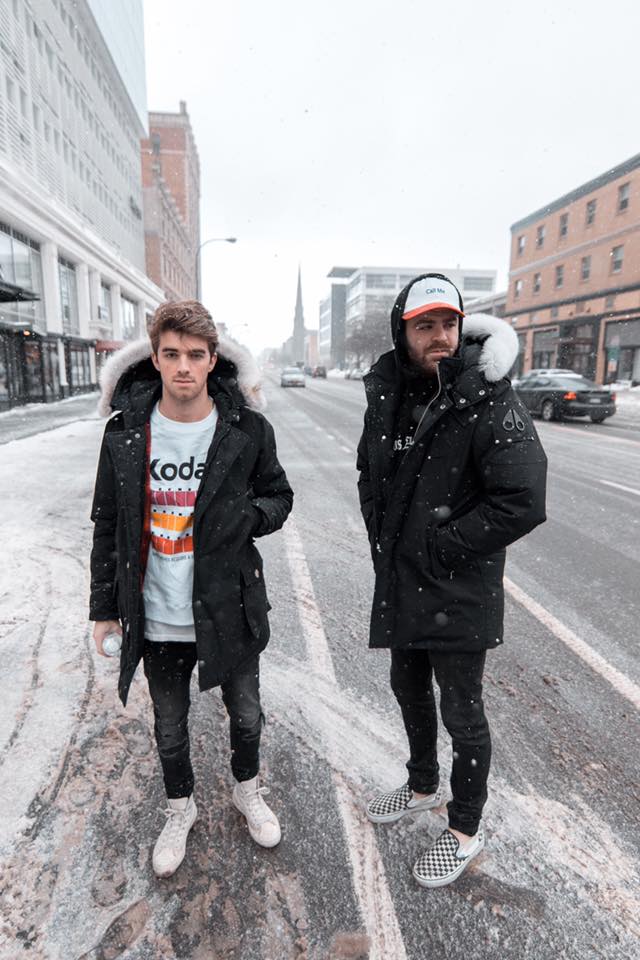 "Paris," The Chainsmokers' brand new single, already sets the trend for electronic music in 2017
Following a whirlwind of a year in 2016 and experiencing massive crossover success with their successful single "Closer" feat. Halsey, The Chainsmokers return with their next big release, "Paris," through Disruptor Records/Columbia Records.
"Paris" hit the Internet at 12:01 a.m. on Fri., Jan. 13, followed by a lyric video shared by the guys on their social media platforms. Alex Pall and Drew Taggart have been taking the EDM and pop music world by storm since last summer when their single "Closer" topped the Billboard Hot 100 chart for a running 12 consecutive weeks at #1.
So what is it exactly about "Paris" that makes it such a standout track? Perhaps its simplicity; maybe its catchy lyrics, or even because of the male and female duet. Group member Drew Taggart—who made his vocal debut on "Closer"— also sings on "Paris" along with Emily Warren ("Until You Were Gone"). Lyrically simplistic yet catchy, deep yet easygoing, the guys showcased a different sound on "Paris," which possesses 80s influences and genuine pop music undertones.
Watch the "Paris" official lyric video:

Pall and Taggart have revealed that they're really excited about this song because it feels like a really big step for them in terms of songwriting and production. Switching up their style and adding influences from inspirational bands they enjoyed growing up, The Chainsmokers share a very personal experience on "Paris"—even if it might not seem like the case, initially.
Their definition of what the song means:
Paris: A sentimental yearning for a reality that isn't genuine. 2: An irrecoverable condition for fantasy that evokes nostalgia or day dreams.
Written about one of their friends who struggled with addiction and got wrapped up in a fantasy world with his significant other. Living in what they believed was a wonderful daydream, their lives were actually tearing at the seams; bringing themselves down and the people around them. "Paris" is a song about the dreamers; about those who imagine themselves in a different place than they are, either mentally or physically; about those who seek a temporary escape from reality.
Interestingly enough, "Paris" is not the first release from the guys since "Closer" nor is it the follow-up single. But we're convinced that this one will soar its way straight to the top. "All We Know" feat. Phoebe Ryan and "Setting Fires" feat. XYLØ — taken from their 'Collage' EP — were released in the latter portion of 2016 and saw a number of remixed interpretations.
Where will "Paris" debut on the Billboard Hot 100 this week? Will it reach the number one spot? Check this spot for more information as it's revealed and visit thechainsmokers.com for more information.