Pacha Macau Opens Its Doors In Studio City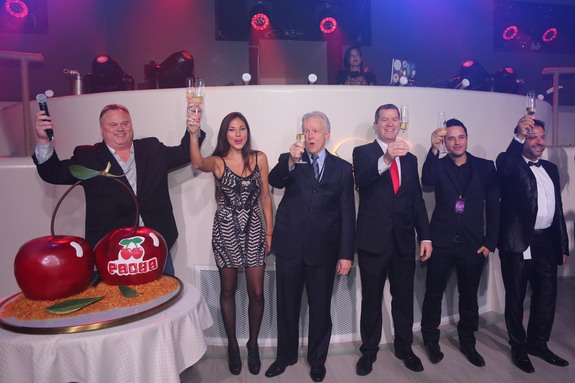 Following a successful decade of dance music, the Pacha chapter is closing in New York City. Over in Studio City, Pacha Macau has opened its doors, bringing a first to Greater China as Macau's first cinematically themed integrated entertainment, retail, and gaming resort.
Pacha NYC President & CEO and Managing Director for Pacha Macau, Eddie Dean attended the grand opening of the intricately designed nightclub. Pacha Franchise Director, Marta Planells and Francisco Ferrer, Managing Director of Pacha Ibiza, were also in attendance.
Eddie Dean, Pacha NYC President & CEO and Managing Director for Pacha Macau, commented, "We are thrilled by the response and feedback from guests on the new Pacha Macau club – it's long been a dream of mine to bring Pacha to Macau, so to see everyone enjoying themselves at the Grand Opening Special event was amazing and a reminder of why we are here – to offer the best nightlife experiences to party-goers in Asia with that unique Pacha flare and spirit. This is just the beginning of many more incredible parties to come!"
Pacha Macau has the capacity to host 3,000 patrons and on its first weekend celebration, which started on January 15, 2016, Pacha Macau hosted a special performance by Ibiza veteran & Pacha resident DJ, Sebastian Gamboa.
The following day (Jan. 16), the grand celebration kicked off with a very special performance by internationally acclaimed, house music veteran, Erick Morillo.
DJ Erick Morillo commented, "I am completely blown away by the stunning new Pacha Macau club and am thrilled to have played at the mega party of all parties to kick-start 2016. It's been an epic experience to be in Asia and I hope to return soon – you guys certainly know how to party!"
For more information on Pacha Macau, visit pachamacau.com.