Ultra Europe Releases Official 2015 After Movie, Announces 2016 Dates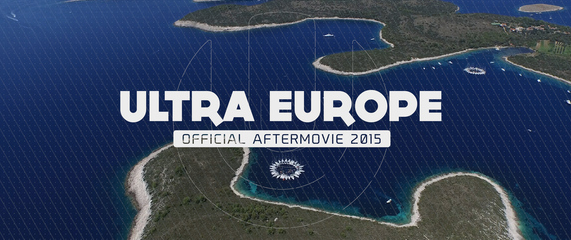 With Ultra Europe officially being one of the largest Electronic Dance Music festivals in the world, this after movie goes through a nine-minute experience of Croatia's Music Week giving you a peek at the experience that is Ultra Europe.
With the video being created and directed by Charly Friedrich's Final Kid team, the video starts out with beautiful scenery and climate, which clearly an amazing location for the festival in the first place.
As you keep watching, during those intensely chronicled nine minutes, you get lost in the beauty of watching people from around the world gather for this event. As fans start to flood Split, Croatia, you see the magnitude and reach of Croatia Music Week. Beach parties are shown during the day, but it doesn't stop there. The party continues until the night before the festival even begins.
As the festival actually begins, Polijud Stadium becomes flooded with partygoers from around the world for three consecutive days. They are engulfed by some of the best electronic dance music acts in the world, as well as amazing graphic displays, pyrotechnics, and light shows.
Ultra is not only proving that they one of the strongest brands in the world, but that they clearly they put on an amazing spectacle for their fans no matter where they meticulously plot their next event.
Ultra Europe is slated to take over Croatia from July 15-17, 2016.
Watch: Relive Ultra Europe 2015 After Movie:
Tickets for Ultra Europe 2016 are available HERE.