Northern Nights Music Festival Returns in 2017 for Fifth Consecutive Year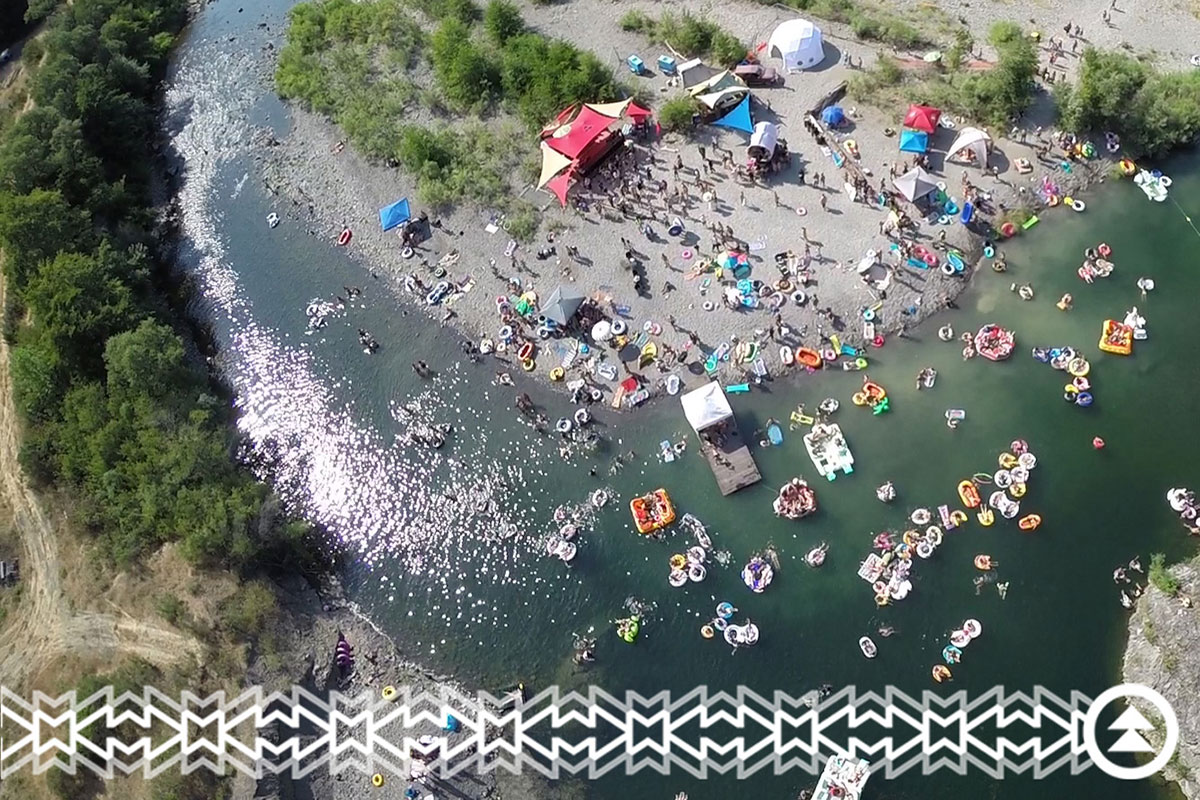 Northern Nights Music Festival will return to Cooks Valley Campground in Northern California on July 14-16, 2017 for its fifth installment.
Northern Nights is California's premier boutique-style music festival, and a one-of-a-kind experience. Despite being a relatively new festival, Northern Nights has managed to draw large, passionate crowds of festival goers who are seeking a more raw and authentic electronic music festival experience than what is typical of many larger events. In addition, organizers feel passionately about leaving room for experimentation within the electronic music genre, so attendees can expect to hear plenty of new sounds that may not be typical of other electronic music events. The authenticity as well as the large array of non-music activities and the laid-back Californian atmosphere set amongst a stunning backdrop of redwood trees makes for a festival that stands apart from the rest.
Boasting a respectable assortment of artists from past years including Griz, Beats Antique, Rüfüs Du Sol, Autograf, Odesza, Justin Martin, The Floozies, and more, it is clear that NNMF places emphasis on innovative and forward-thinking music. Artists span across four stages including a large main stage with intense lighting and visual displays conceptualized by Bay Area production teams, the "River Stage" where attendees can enjoy their favorite artists on a beach or in the comfort of a beautiful swimming hole, the "Off The Grid" stage where a silent disco is held until dawn, and "The Meadow" stage featuring simple and dream-like production nestled in with nature.
Along with fantastic musical acts, Northern Nights features a wide range of activities to experience during the festival. These include food, art, and clothing vendors, yoga classes, a non-profit village used to promote a wide variety of organizations, a "fun field", swimming holes, specialty bars, and many more surprises. There is also a heavy emphasis on artistic expression, with artists invited to create by drawing inspiration from the natural surroundings and various art galleries exhibiting alternative and locally-inspired art. If that's not enough non-musical entertainment, there's also stand up comedy for all festival-goers to enjoy.
Adjacent to US Highway 101 on the border of Humboldt & Mendocino county, just 3.5 hours north of San Francisco, Cooks Valley is tucked along the Eel River under towering Redwood trees. The festival grounds feature deep swimming holes, the largest Redwood grove used for camping, and plenty of space to enjoy the festivities without feeling overcrowded. Given its stunning and delicate location, the sustainability aims of NNMF go above and beyond to make sure the event follows a strict "leave no trace" policy. The website goes into a great deal of detail about the various components of the location's surrounding ecosystem and what must be done to keep it in its current condition here.
Northern Nights also provides free camping in two locations; The Meadow, located nearest to the main stage and centrally located to everything, and The River, ideal for large groups and for those who like to set up communal spaces. Camping in The Grove, under the shade of beautiful redwood trees, is extremely limited and can be purchased for a $124 upgrade. Car camping is available for a $99 upgrade. More info will be available soon at northernnights.org.
Watch the Northern Nights 2016 recap:

Tickets are on sale now for $199 plus fees for GA and $299 plus fees for VIP. Purchase them here.
Be the first to know about lineup announcements and more by staying connected with NNMF on Facebook and Twitter.