The Nocturnal Times Exclusive Interview: ANGELZ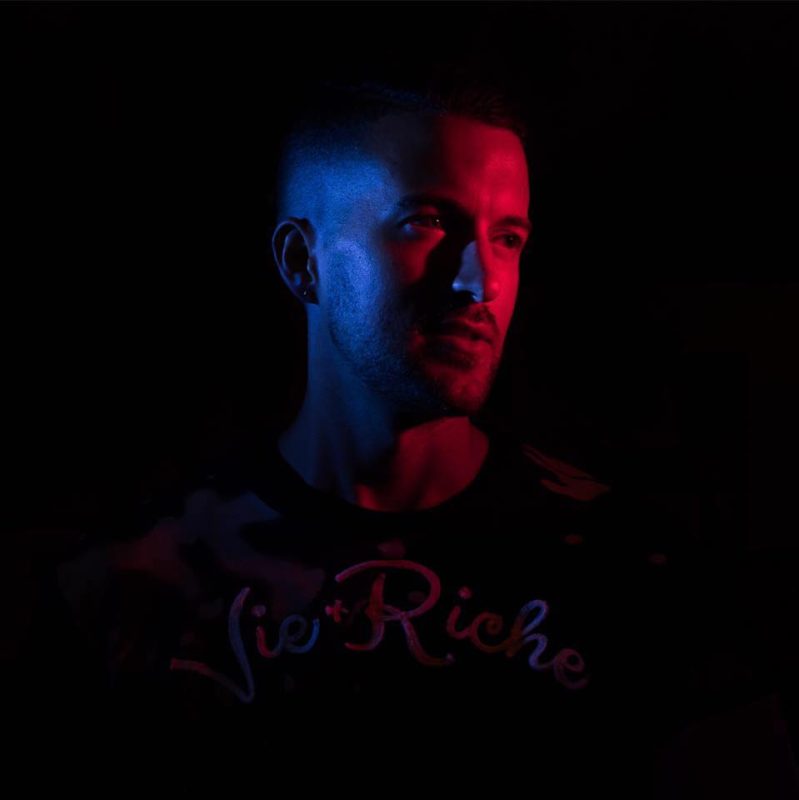 A name to know, ANGELZ, took some time to talk to The Nocturnal Times ahead of his Prophecy Tour performance alongside Tchami in Orlando
ANGELZ is one of the main footholds in the powerhouse label Confessions ran by Tchami. He's got hits including the thumping recent house original "Devils," an early Confessions release "Hey Girl," and a new future house twist on the 2012 track by Mac Miller/Pharrell "On A Roll." The low-key and modest producer is from Quebec City and has been producing music on a professional level for a few years now. Since that time ANGELZ has not lost his touch or connection to his roots, but has added a few more musical tricks to his repertoire.
From his early days ANGELZ was producing hip-hop, an actually common trend with present day DJs, and you can still hear those elements in his own sets. The noble artist knew from an early age he wanted to pursue a path with music and has been working adamantly since. With his new success he's also been set on helping out local underground artists by supporting them within mixes of his own. ANGELZ has been a mysterious figure in his quick rise to fame, but The Nocturnal Times took the time to get a glimpse into the down-to-earth producer.
One of his most recent performances was this past February 2nd at the Prophecy Tour launch in Orlando's Beacham Downtown. ANGELZ was dubbed opening honors, meaning he would be the first person to touch the decks and truly set the energy and expectations for the Prophecy Tour. The Nocturnal Times took the time to sit down with the 25-yearold producer and talk about his introduction to electronic music, his idolization of Keith Flint from The Prodigy, and indications of an even harder 2017 from him production wise.
The Nocturnal Times: How long have you been producing music?
ANGELZ: I'm 25 now; I've been producing since I was eleven or twelve. That was my biggest hobby when I was young. All my friends were playing games in school and I was just like going home and working on music. At the time they were like what are you doing? Why aren't you coming to hang out with us? But deep down I always knew that was something I wanted to do, so I was trying to get as good as I could and ten years later it started popping off.
The Nocturnal Times: How did you learn about electronic music?
ANGELZ: I was always a fan of music; my father was in a pretty popular French band, like 80's music. They had good success in Europe so I was always around that when I was young. At a young age I didn't have any restrictions to what I was listening to so I was listening to The Prodigy, The Chemical Brothers, and stuff I saw on MTV. By the time I was ten or eleven I already had four or five years of listening to music and being a fan. At some point I was like how do I make music? I started reading about it, and I probably read about it for a full year. I thought, this sounds cool, but it might be too hard. At some point I just said I might as well just try it.
The Nocturnal Times: When you started making electronic music what made you choose your sound and style?
ANGELZ: The first stuff I put out as ANGELZ was a result of me taking a long time to put out what I really wanted, so I did a lot of different styles. I come from a hip hop background so I think things clicked in my head when I was only making hip hop and then I started hearing dubstep and all those different styles and I figured out that it was almost hip hop but with different sounds. When it was house-ier and dancier it was just sped up beats. It took me a long time to be ready to put out my music, because I knew it wasn't at the level I wanted. But three years ago I fell in love with the UK House style and that's what I've been focusing on. Lately I've been working with a little bit harder stuff but I started with the UK sound cause that's what made me confident with music and then I could go further from there.
The Nocturnal Times: What musician or group of musicians most inspired you to become one yourself?
ANGELZ: I would say The Prodigy. I remember actually being in first or second grade and I got in trouble in school cause I said my name isn't Henri it's Keith. Cause one of the guys in Prodigy was named that. He had the double Mohawk and he was my idol. I thought it was way cooler to be him. I was so into them. I still am, they're legendary.
The Nocturnal Times: What type of set should we expect from you tonight?
ANGELZ: Since Tchami is the big boss and I'm on Confession, I know he has a lot of bold and harder stuff in store. And since I'm the support star I'm going to do a more groovy set instead of bangers on top of bangers. I'm kind of happy to do that. Lately all the other shows I've been doing were really hard so I'm happy to tell a story from start to finish tonight.
The Nocturnal Times: You recently released your remix of NGHTMRE and Flux Pavilion's track "Feel Your Love" featuring Jamie Lewis, what about the original track caused you to want to make the remix?
ANGELZ: Actually Flux hit me up to remix it, I haven't kept up a lot with his latest stuff. The track was already huge but I didn't know about it cause I was so into my world but he hit me up cause he liked one of my songs on my last EP. A song that no one told me they liked before, but Flux is one of my idols and he loved my track. I was like I can't believe it! So we started talking and we thought why not do a remix? I spent 12 hours a day for ten days total on it.
The Nocturnal Times: Tell me a little bit about "Poppin' In The Streets Volume 1" and your goal with those mixes?
ANGELZ: That's a good question, not a lot of people know about that. If people try to go on websites and find the stuff I play, most of it isn't out yet. And most of it is from kids from Quebec and France who are coming up, but it's kids that I push all the time. They started sending me tracks a few months ago and I wasn't responding back, but at some point they started getting better and in December it came to the point where I was getting really great-unreleased songs. I thought, no one's supporting these guys so I'm going to start helping them and put their tracks in my mixes. I got great feedback on the name because it represents underground so I had to keep it. I don't know when number two is going to drop. I don't want to commit to a weekly thing yet, but there will be more in the future for sure.
The Nocturnal Times: I love your new song 'Devils' from the 'Alchemy EP', what propelled you to add the reggae-tone element to the track?
ANGELZ: That's actually such a good question! I made the outro, the intro and the drops, and when I was in Sydney for my tour I had a day at Ministry of Sound's studio and I started working on it there. Then I got back from the tour to LA and I kept working on it there. At some point almost everything was done, but I didn't have the reggae part yet. I used to have braces when I was young, and I still have metal bars in my mouth. One of them broke when I was in LA because I ate a carrot so I had to find a dentist. While I was leaving the dentist office, I heard the original song 'Chase the Devil' by Max Romeo. As soon as I heard it I was like "That's the breakdown!!" My manager loved it.
The Nocturnal Times: How does it feel to work with Tchami on this leg of The Prophecy tour?
ANGELZ: It feels great! He's one of the reasons I started becoming so serious about everything. Every time he's dropped something over the years it's pushed me to get better. When we put out "Hey Girl" on Confession I just knew that at some point it would become something. He's the kind of guy who is who he says he is so it feels great working with someone like that.
The Nocturnal Times: What is your biggest goal with music for 2017?
ANGELZ: I definitely want to go to Europe. I haven't been there yet. Besides that I feel like I'm getting to the point where I'm 100% able to make what's in my head, so I just want to have the time to make it. My goal is to put out more music.
The Nocturnal Times: Do you have any hints for our readers on what to expect next from you?
ANGELZ: I've been really into the harder stuff. Stuff like "Devils" and the Flux remix, that's what they have to expect.