Cosmic Gate Talks Miami Music Week 2017: The Nocturnal Times Exclusive Interview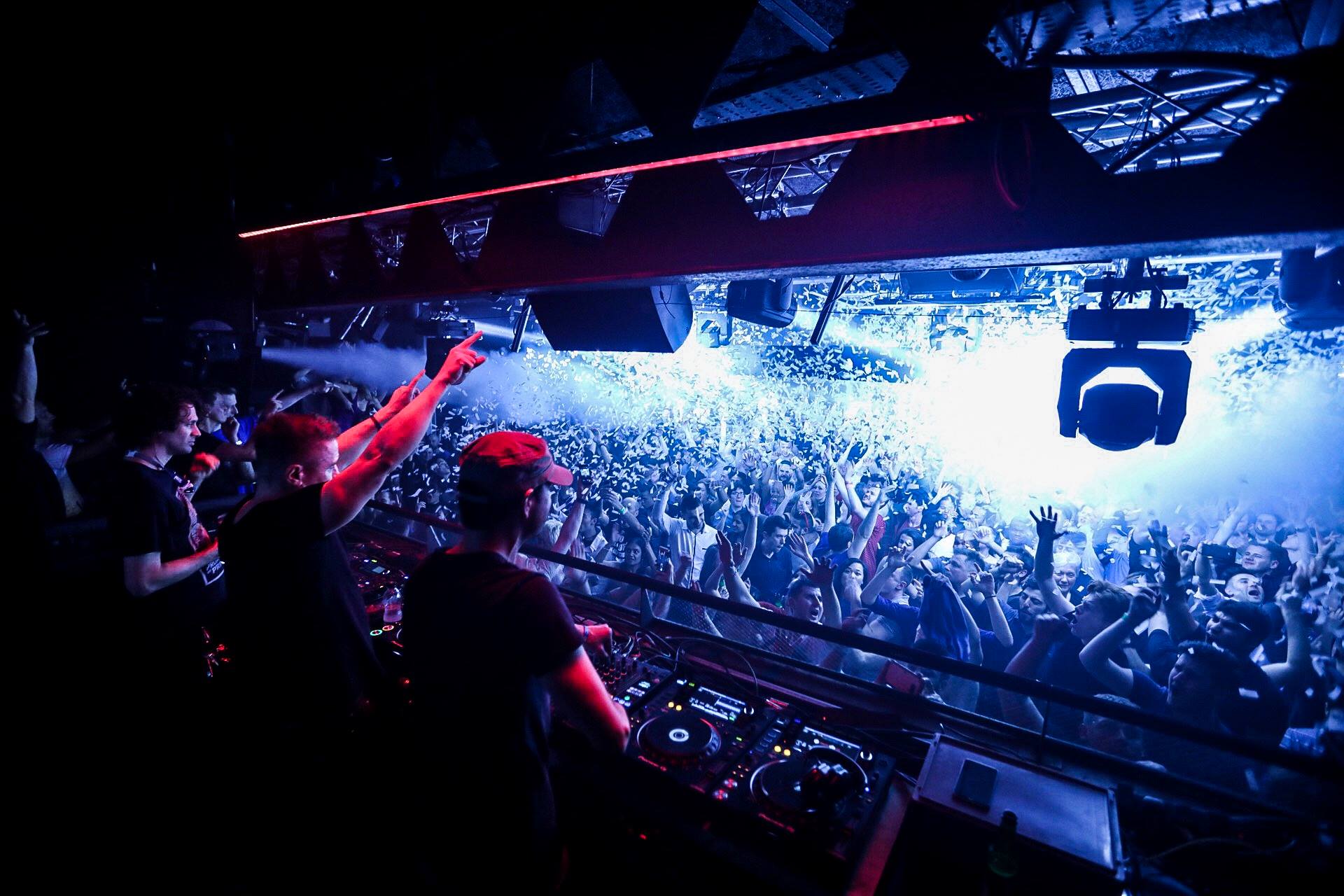 Long-standing iconic dance music duo Cosmic Gate spent some time in Miami during Miami Music Week 2017. The native German pair consisting of Claus Terhoeven (aka Nic Chagall,) and Stefan Bossems (aka Bossi) have been slaying the trance producing game for nearly two decades.
After emerging into the scene in 1999 with releases like "The Drums," and "Mental Atmosphere," Cosmic Gate began climbing charts and gaining recognition in the U.K. and European club scenes. The next couple of years were instrumental in their success as they permeated the dance music community with tracks like "Somewhere Over the Rainbow," "Exploration of Space," and "Fire Wire." Their 2001 debut album, Rhythm and Drums skyrocketed into album charts.
Nic and Bossi's latest album, Materia: Chapter.One was released on January 20, 2017. The first of their two-part 2017 album, Materia truly embodies Cosmic Gate and their forever-developing sound. The Latin meaning of the word is base, matter, and essence – the substance that all things are made of. Setting the tone for Cosmic Gate's upcoming year, the album further demonstrated the duo's experimental genius and established collection of top-notch sounds.
The Nocturnal Times sat down with Cosmic Gate at the Sirius XM Music Lounge on Wednesday during Miami Music Week. This two-day exclusive event featured performances and appearances from all of electronic music's top artists including Hardwell, Armin van Buuren, Dimitri Vegas & Like Mike, Steve Aoki, Markus Schulz, Marshmello, Alesso, Martin Garrix, and David Guetta among many more.
Check out what Nic and Bossi had to say about their plans during Miami Music Week, traveling and playing music all around the world, their newest album Materia, being pioneers of the electronic music genre, and a lot more in our exclusive Nocturnal Times interview.
The Nocturnal Times: How are you guys doing today? How do you feel landing back in Miami during this time of year for Ultra? 
Cosmic Gate: We are great! Music Week just started. It's a pleasure – it's an honor.
The Nocturnal Times: Talk a little about the events you have coming up this week. You played a show last night at E11EVEN – how did that go?
Cosmic Gate: Very nice! It's a different place. We've never played at clubs like strip clubs. This is maybe the only one in the world anyways of its kind (laughs). It was different- a small DJ booth, the dancers there, the crowd, everything makes it fun. It was packed- it was really good!
The Nocturnal Times: You've got an amazing sunset cruise coming up on Saturday! 
Cosmic Gate: That's our favorite part of the week. It's our annual party for about 7 years now. 7/8 years and it's just always a very, very intimate thing. We are 350-400 people all together on the boat, very familiar, very good vibe. The people know every single song. It's really hardcore fans from around the world and it's just very positive vibes. It's like a bunch of friends having a good night! That's how it feels.
The Nocturnal Times: You guys have been in the game for a long time. How would you say you've been developing your sound over all these years?
Cosmic Gate: We do not even think about that too much, or talk about it too much. For us, change is a very natural thing. If we would be in the studio, we do a song, and then we start another one. It's like you might still have of course the influences of one, but we always try to add something new. As we said we don't even really go for it. We listen to so much other music and all the traveling, meeting other DJs. It's like a natural thing that just happens. We will be back in the studio and we will sound differently because we heard different things, you know. We would have to push ourselves to do the same music. It's the other way around that would actually be harder. It's always little baby steps. If you listen from album to album, say there is like two/two and a half years in between, and then you do not even realize yourself how it changes the sound. The sound changes, technology changes, we change, and one comes to the other and that's the development from the first album, Rhythm & Drums to Materia now in 2017.
The Nocturnal Times: You've released Materia, the first of two epic albums. What can you tell us about the album, inspirations behind it, and what it means to you?
Cosmic Gate: Well it's the 7th album. It's always the next step. When we start, to talk about music for us sometimes doesn't make sense. We talk about love – everyone feels differently. People feel differently, and we just go. We have been going to the studio, and things always just happen. It's a process – a creative process and sometimes we are surprised ourselves. When we did Materia, it was this 'trance-y' vibe – very melodic. On the other hand from the beats, it was very modern. Very reminiscent to albums that we did, sounds we did back in the past, but keeping it modern and relevant. We started a few songs and were like wow this sounds like back in the day, combined with new beats. And so we like that – we want to bring that back.
The Nocturnal Times: How does it make you feel after seeing how popular dance music has become? After witnessing and being a part of the progression over the last few decades? 
Cosmic Gate: It's just fantastic! At the beginning we called it techno. Or is it dance music, or EDM? In the end EDM is the perfect term – it was taking over by a certain kind of baseline music. If EDM is big, we have been fighting for it. I've lost a job as a DJ because I said, "I want to play techno," and the place said no! Two years later, he had to get me back because he wanted a techno night, so we were there from day one and it's our thing, so to see how big it is, to see dance music take over radio and stuff is just amazing. To have major festivals. We talked about it the other day. You could easily complain of course about how commercial things got but then again, if only 10 or 20% of those people that go in when they are very young play commercial music, then when they grow and develop they go into techno or progressive. That is where they first start but then they grow and it's actually very good. You get as many people as you can and then everyone finds their love, their need.
The Nocturnal Times: What kind of festivals or cities do you enjoy playing the most?
Cosmic Gate: We always get there and are like which place is this, is it Los Angeles, New York – is it Buenos Aires?! Asia? Cape Town is one of our favorite cities, for example. Not a big scene there, so there are so many things happening. The passionate people, the energy they bring. But fortunately it is such a global thing that there's good parties all around. We are just blessed to be part of the whole thing.
The Nocturnal Times: How do the shows in Europe differ from the gigs you play in America?
Cosmic Gate: Well, you'd be surprised these days because everything is so global. People are wearing the same clothes. They listen to the same music. It used to be more different I would say, than 50 years ago. The fashion was totally different. We released a single in Germany that was released in the U.K. maybe half a year later. Just the vinyl to go to Australia took them months, and now it's our radio show. People all around the world know our new tracks all on the same day. You send out your social news and everyone knows it. Its totally different, but a different good.
 Featured Photo: Via Cosmic Gate's Facebook