The Nocturnal Times Exclusive Interview: Afrojack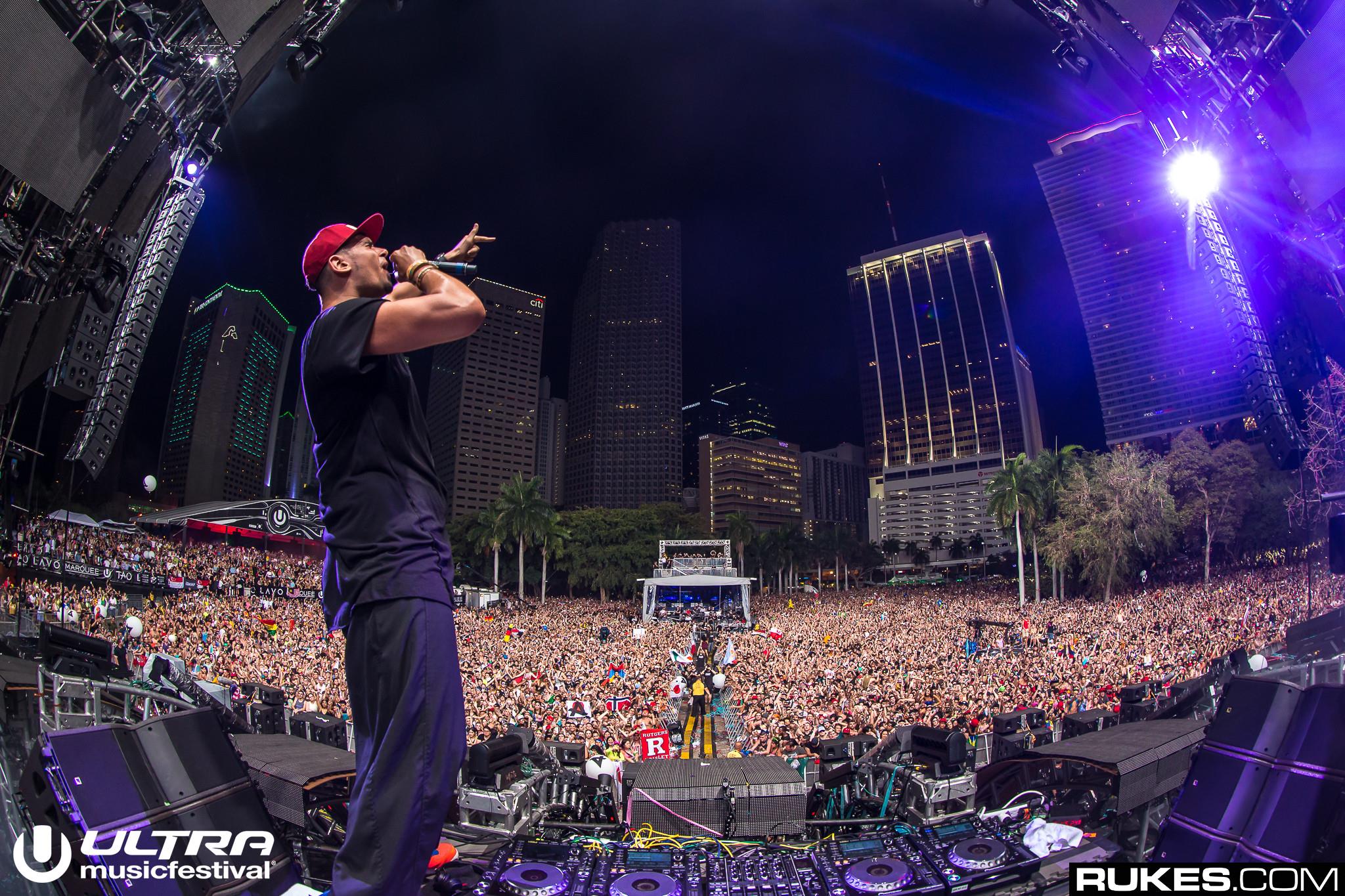 It was during Miami Music Week, and Nick Van de Wall, better known by his stage name Afrojack, made an appearance at Hyde Beach at the ritzy SLS Hotel South Beach. Bouncing from place to place, the famed Dutch DJ/producer caught a few breaths before his performance on Thursday, March 23.
Scheduled for several monumental shows throughout the week, this world-renowned artist still ensured he could enjoy himself while at work. First set to play at the SLS's Hyde Beach, Nick elaborated on what was in store for that night as well as the upcoming few days. Locked in to perform at Ultra Music Festival's Main Stage on Saturday, as well as to host Ultra's 'Jacked' Stage on Sunday, he definitely had his work cut out for him.
After playing literally all of the world's most prestigious festivals and venues, Afrojack still cherishes each and every Ultra performance. Speaking very highly of the annual celebration in Miami, he shared that it is unique in the sense that it lays the groundwork for the entire upcoming year of electronic music.
A globally recognized powerhouse, Van de Wall continues to soar to new heights. Hailing from his hometown of Spijkenisse, Netherlands, he began with a collection of underground releases before exploding onto the scene in 2011 with his upbeat club hit, "Take Over Control." This production catapulted his music production career into space, a worldwide hit reaching platinum in the U.S.
Nick's next endeavor included establishing his own record label, Wall Recordings. His vision for the label has been and continues to be centered on the 'club music' vibe. An outlet for himself as well as other talented and driven electronic music DJ/producers, Wall Recordings has been an uber successful venture.
Afrojack's professional repertoire includes a star-studded list of electrifying collaborations. This seasoned electronic veteran has fused his talents with the likes of Pitbull, Chris Brown, Snoop Dogg, Wiz Khalifa, Wrabel, Ne-Yo, Hardwell, David Guetta, Nicki Minaj, and the list goes on. A true visionary, this Grammy award winner has successfully merged dance music and hip-hop, unleashing potential that has no bounds.
The Nocturnal Times sat down with this industry heavyweight at Hyde Beach just moments before he stepped onto the stage. We discuss Miami Music Week, Ultra, his progression as an artist, his residency at Omnia Las Vegas, the future of dance music and more with Afrojack in this Nocturnal Times exclusive.
The Nocturnal Times: How are you doing today? How does it feel to be back here in Miami, returning for Ultra 2017?
Afrojack: Good so far, I just got here. It always feels like a privilege. It is a privilege to be able to go here but also to be performing. Last night I went out and I saw Alesso, Sebastian Ingrosso, Guetta, Aoki. It is so surreal to be able to call these people my friends and family.
The Nocturnal Times: What do you have in store for Ultra? Any surprises? New Music?
Afrojack: It might be the craziest thing – the most risky thing I've ever done.
The Nocturnal Times: What do you think is unique about Ultra as compared to festivals you've played in the past?
Afrojack: The thing that makes this week the most special is that this week basically starts off the season. All the press outlets come here, like The Nocturnal Times, etc. etc. All the promoters from all around the world are here. Everyone that's involved with dance music in any way is here. So whatever you do this week will leave a mark on the rest of your year, you know. That's why this week is so important and so eventful.
The Nocturnal Times: You've got a designated stage on Sunday, the 'Jacked' Stage, that you curated with other Wall artists. What can you tell us about it?
Afrojack: It's always really difficult for me to make a decision between the Wall Recordings stage or a Jacked stage. The Jacked stage is like me and my friends, and the Wall Recordings stage is like full on Wall Recordings. That's why we chose to do a Jacked stage, because there's a lot of my friends playing at Ultra, so I'm mostly going to have some secret appearances coming on Sunday. It's going to be a party, that's why I started Jacked back in the day – to just have a party with my friends.
The Nocturnal Times: Today we're at Hyde Beach for the Jacked Beach Party. You're performing here tonight with Ty Dolla $ign – tell us a little about that.
Afrojack: Well we have worked on some music together, we just released "Gone" last year, and we just click. It's two different worlds but the connection is there. I really wanted to show that this week – that we can do a hip-hop party too. So I'm going to be DJ'ing and then after me Ty Dolla $ign is performing. I just wanted to bring those two worlds together.
The Nocturnal Times: How would you say that your sound and music have changed/evolved over the years since you started?
Afrojack: It keeps going in a circle, you know. I started off and was super excited about it, but then I wanted to do something else. Then I like something else for a while, and then did pop-crossover stuff. Later I got really into hip-hop, and then hip-hop basically, believe it or not put me back into the bleepy stuff. I was doing so many hip-hop beats last year and the year before that I slowly got sucked back into the bleepy stuff and now I'm making the old school stuff again. So it's like full circle.

The Nocturnal Times: What can you tell us about your live shows? How would you say they differ between say, your set at Ultra and your residency at Omnia?
Afrojack: Well at Ultra I've prepared the shit out of it so I can show everything of how I am and what I do. When I'm at Omnia, it's like a party. Ultra is like a festival, where you want to see the best of the best of your favorite DJs. When you see your favorite DJ DJ'ing at a party, it's different. So every time I'm playing Omnia I just play whatever I want, how I want. I take a lot of risks, make a lot of new things up. Ultra is like a big preparation, and you decide beforehand what you're gonna do. At Omnia it is just experimenting. It's really weird because you would think in Vegas DJs would never experiment, that it would just be as easy as possible, but it's actually the other way around. Because it's Vegas it gives you so much room to experiment and it's such a challenge because it's a crowd you're playing for.
The Nocturnal Times: Talk about some of your past collaborations; what specific tracks or artists have been particularly memorable to you?
Afrojack: Well of course I have to give a shout-out to David Guetta. He's like my brother. Ty Dolla $ign, Ne-Yo. Desiigner last year, Migos. Those are my biggest inspirations right now to pull it through. Basically everyone managed by Coach K.
The Nocturnal Times: What originally inspired you to begin producing music?
Afrojack: My mom always told me you've gotta do what makes you happy. When I was 15 I wasn't doing what made me happy, and then I decided well f*ck it, I'm just going to do what makes me happy and I'll see how it works out. And it worked out, thank God.
The Nocturnal Times: After playing shows all around the world what are some of your favorite places to travel to?
Afrojack: Well of course Miami during Miami Music Week, but also Miami in general is fun. Then we have Vegas, New York. I always have love for New York. And Tokyo – Tokyo is a lot of fun too.
The Nocturnal Times: As one of the world's top DJs, how do you feel being a part of something that is so huge? Now that EDM is more popular than ever?
Afrojack: It feels good. It's like, "I told you so." Back when I started I was telling everyone, "This is so great and the people are so nice and blah blah blah." And no one believed me. And now everyone is like, "Oh this is so awesome. EDM this, EDM that." So I am just really happy that people know.
The Nocturnal Times: If there were another career path you could've chosen for yourself, would there be one or is this it?
Afrojack: Well I always liked designing and drawing and stuff, and I still do that. But I don't know. I'm pretty sure music was always my calling and always will be.
The Nocturnal Times: What can we expect from you in the future?
Afrojack: Same shit as always. New music, good parties, and a good f*cking time.
untss pic.twitter.com/BJn8oRSUa2

— Afrojack (@afrojack) March 24, 2017
Featured image: Rukes