NERO 'Between Two Worlds' Sophomore Album Will Release August 28 on Cherrytree Records/Interscope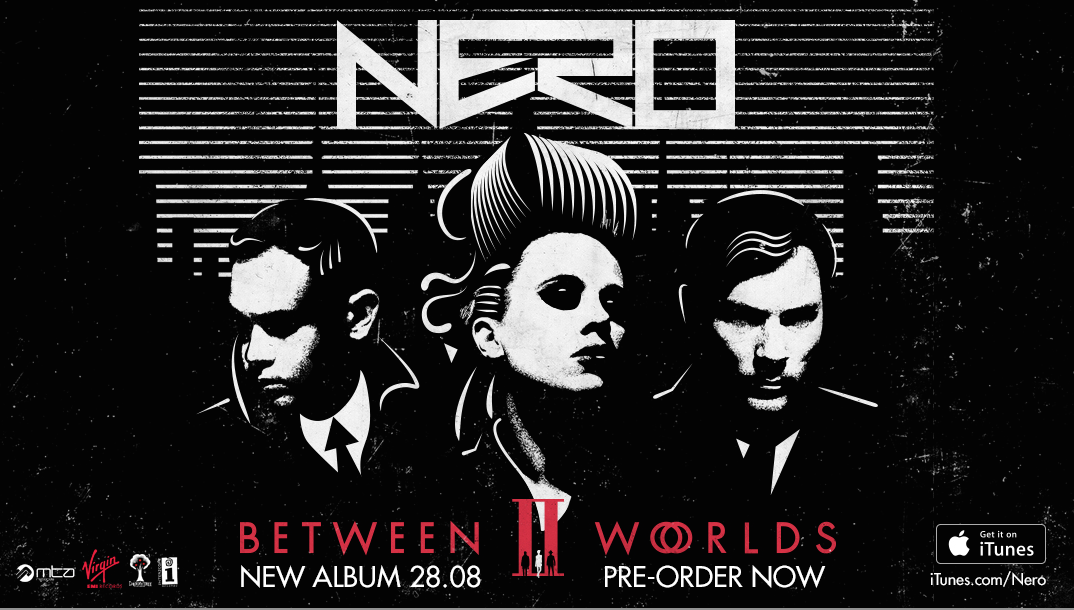 GRAMMY-Award winning electronic dance music band NERO has finally revealed details about the release of their forthcoming sophomore artist album. The highly anticipated full-length studio album, "Between Two Worlds," will see its release on August 28, 2015 through Cherrytree Records/Interscope.
Following their Coachella performance this past weekend on at the Outdoor stage, NERO debuted new music from the LP, including the album's thematic title track. Wowing festivalgoers with their live showcase, Dan Stephens, Joe Ray, and Alana Watson, provided a high-energy ensemble in Indio, California.
Keeping with the "Between Two Worlds" theme, NERO's "Satisfy" was released last year, which simply created an even bigger buzz around the long-awaited follow-up to their "Welcome Reality" album.
"Between Two Worlds" is available for pre-order here. Fans can purchase now and immediately receive "Satisfy" along with the album's title track.

Between Two Worlds Track List
1. Circles
2. The Thrill
3. Into The Past (Reboot)
4. Dark Skies
5. Two Minds
6. What Does Love Mean
7. It Comes and It Goes
8. Between Two Worlds
9. Into The Night
10. Satisfy
11. Tonight
12. Wasted