KineticCATHEDRAL Stage to Land at Electric Daisy Carnival, New York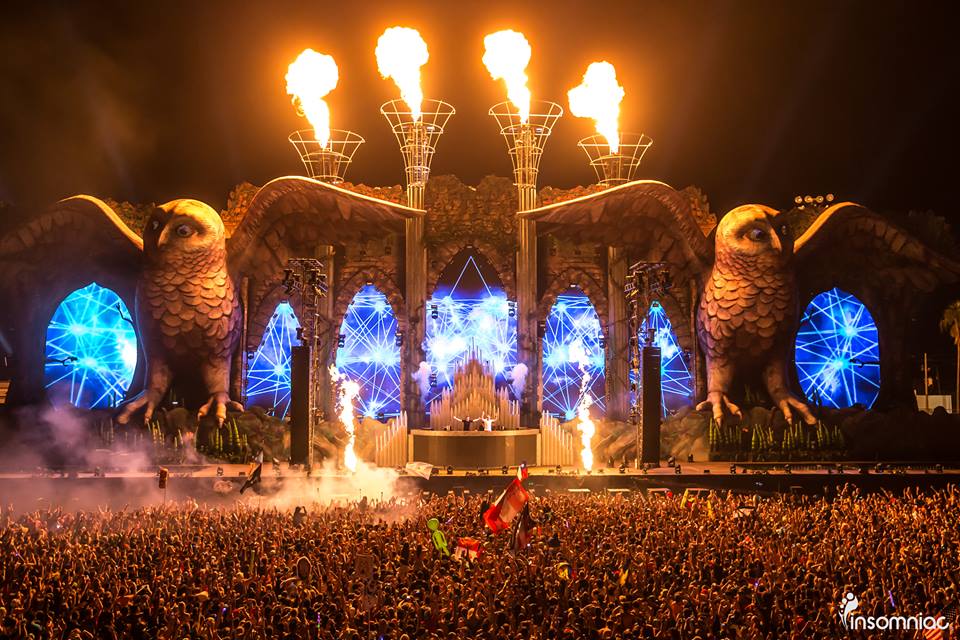 The 4th annual Electric Daisy Carnival, New York is making its grand return to MetLife Stadium this Memorial Day Weekend. On Saturday, May 23 and Sunday, May 24, Insomniac Events will bring their breathtaking and colossal kineticCATHEDRAL Stage to the NY edition of EDC.
First making its debut in June 2014 to nearly 450,000 headliners during Electric Daisy Carnival Las Vegas at the Motor Speedway, the kineticCATHEDRAL finally lands in the city that never sleeps. The revamped version of the mammoth stage will stand 90-feet tall and 240-feet wide accompanied by 45-foot twin owls, which possess illuminated LED eyes.
Headliners at EDC NY can prepare to be blown away by the mesmerizing light displays, pyrotechnics, and intricacy of the stage. Attention to detail is a top priority with twenty multi-colored lasers and numerous LED screens, the illusionary stained glass effect at the kineticCATHEDRAL will enrapture festivalgoers with its elaborate elements.
Additionally, Insomniac Events has curated a playlist for fans to enjoy prior to the annual event at MetLife Stadium. Listen to the playlist:

2-day GA tickets and VIP passes for EDC NY are available at http://newyork.electricdaisycarnival.com.
*Photo courtesy of Insomniac.