Moon Boots 'First Landing' [Anjunadeep]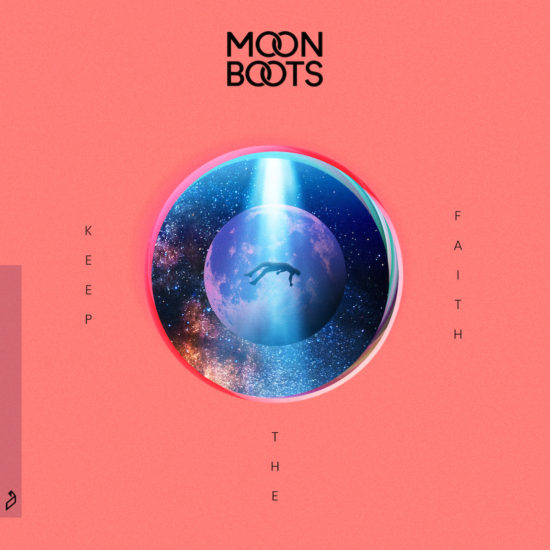 Moon Boots is out with his first studio album in the polished and unexpected First Landing, brought to you by Anjunadeep
The artist known as Moon Boots, or Peter Doughtery, has caused quite the stir in the past few years with the esteemed Anjunadeep label. 2015 saw the debut of this steamy match-up with the single "Red Sky." Since then Moon Boots has been on the road and featured in various festivals, invited to curated stages across the country, and spent many nights in the most celebrated clubs. Taking a minute from live performances, the first album dubbed First Landing can now give fans a sample around across the world.
The first track on First Landing is one of the standouts from the new project, for the reason of Moon Boots showing creativity in producing various styles. He's known for playing some of dance music's relaxing and grooving house music, and in "Fortune Teller" there's an added element of soul and R&B that soothes the mind instantly. "Keep The Faith" holds the vibes light and fun but throws an extra punch of groove into the album. Going along with the Moon Boots name, the third track dubbed "First Landing" is a much more progressive tune, bearing more similarity to what Anjunadeep fans tend to hear on the label. It continuously takes you deeper and deeper throughout the entirety of the track, making "First Landing" an easy track to get lost in.
Moon Boots does a great job of mixing old with new in the house themed album First Landing. He plays along the lines of old school house rave tunes, and modern day hip-hop instrumentals elements so subtly the two seem perfectly. "Never Get To You" exemplifies this perfectly at roughly 2:40 with the incorporation of the trap snare and a dubby bass before going back into up-beat house mode. If you're a Disclosure fan, then chances are "Power" featuring Black Gatsby will resonate with you abruptly. The male vocal beckoning for a loved one is reminiscent of "Latch" in tone. Another sample of prime house vocal work comes with Fiora in "I Want Your Attention." Moon Boots goes off on spatial breakdowns and brings listeners more funk and groove in this heart nagging tune.
Moon Boots really went all out for this album in gaining some talented singers and songwriters for First Landing. Another motif on the album is the way Moon Boots slides hip-hop instrumental elements in almost every song he produced. "Utopia" follows the trend, but "Tear My Heart," featuring Anjunadeep veteran Lulu James, takes the album back up a few notches. This track has such energy it got nominated for "Best Track" in DJ Mag's North American list.  One of the more thought provoking tracks is easily "The Life Aquatic," which borders on 80s electronic music, video game background loops, and cryptic classical. To cap off the album Moon Boots ends it on the original "Red Sky."
Listen to the album below: