Modern Family's Sarah Hyland Covers The Chainsmokers' "Closer" With Boyce Avenue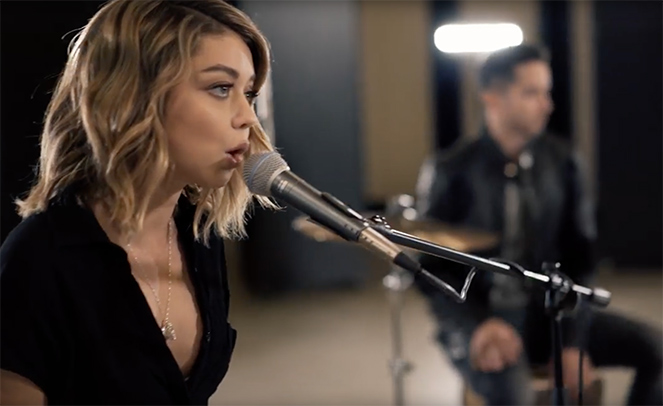 Modern Family's Sarah Hyland Covers The Chainsmokers "Closer" with Boyce Avenue
Like many before her, Sarah Hyland of ABC's hit TV show, Modern Family, has recently added a musical aspect to her existing acting career, releasing a collaboration with Boyce Avenue to cover The Chainsmokers smash-hit, "Closer" feat. Halsey. With an arrangement stripped down to two guitars and a cajon, Hyland attacks Halsey's verses and harmonies with amazing proficiency.
Listen to the whole song here:
This group collaborated on another track, a cover of Maroon 5's "Don't Wanna Know" that will appear on Boyce Avenue's Cover Collaborations EP. Hyland thanked the group for allowing her to be featured on the track, tweeting "I've been dreaming of doing this since I was 19 years old!" The track also gathered attention from its originators, The Chainsmokers, who tweeted, "Hey @Sarah_Hyland and @boyceavenue you sound awesome!"
The trend of actors and actresses making their way into the music industry is not a new narrative, and in this modern age, it has become even more common. According to Hyland, the "Closer" cover reached 5 million views in 48 hours. The collaboration seems to be pulling from several wide fanbases, generating enough interest to make Hyland's musical career a serious possibility. Only time will tell if this is just a flash in the pan or if Hyland is serious about building a musical catalogue and performing regularly. 
Be sure to check out Sarah's official Facebook, Twitter, and Instagram.
Also head to Boyce Avenue's official Facebook, Twitter, and Instagram.