MØ "Final Song" is Remixed by Jauz & Diplo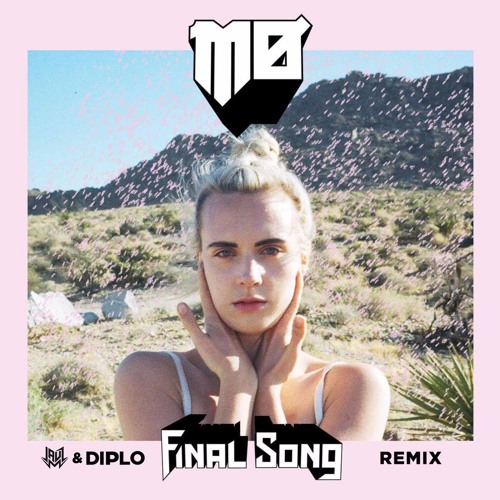 Jauz and Diplo were recently called upon by MØ for remixing duties on "Final Song"
Coming together for another great collaboration, DJ/producers Jauz and Diplo turn the sounds of MØ 's "Final Song" into one of the grooviest and chill tracks of the month. Just freshly released on December 5, 2016 the track is already climbing charts and leaving listeners with a spring in their step. Danish music star and vocalist, MØ, has previously worked with Diplo to bring us one of the world's top tracks "Lean On". We expect nothing less from "Final Song."
Listen to MØ "Final Song (Jauz x Diplo Remix):"
Jauz and Diplo bring an atypical beat to the track with a lighter than usual style. Jauz is known for his talented genre blending and heavy bass that transforms his songs into heavy hitting jams. Diplo has brought an extensive amount of tracks to top billboards around the world and will do no less with this one. "Final Song" is the perfect blend of vocals with a soft beat that is simply described as a "happy" song. Picking the tempo up a bit from the original song, Diplo and Jauz leave the vocals over the catchy tune that gives the song a polished sound of groove and chill.
Catch Jauz performing at the Bill Graham Civic Auditorium on Jan. 28, tickets available here; or at The Hollywood Palladium in Los Angeles on Feb. 3, tickets here.
For more on Jauz, follow him on Facebook, Twitter, and Instagram. Keep up with Diplo on his Facebook, Twitter, and Instagram.