Max Vangeli Talks New EP & Collaboration, NoFace Records [Interview]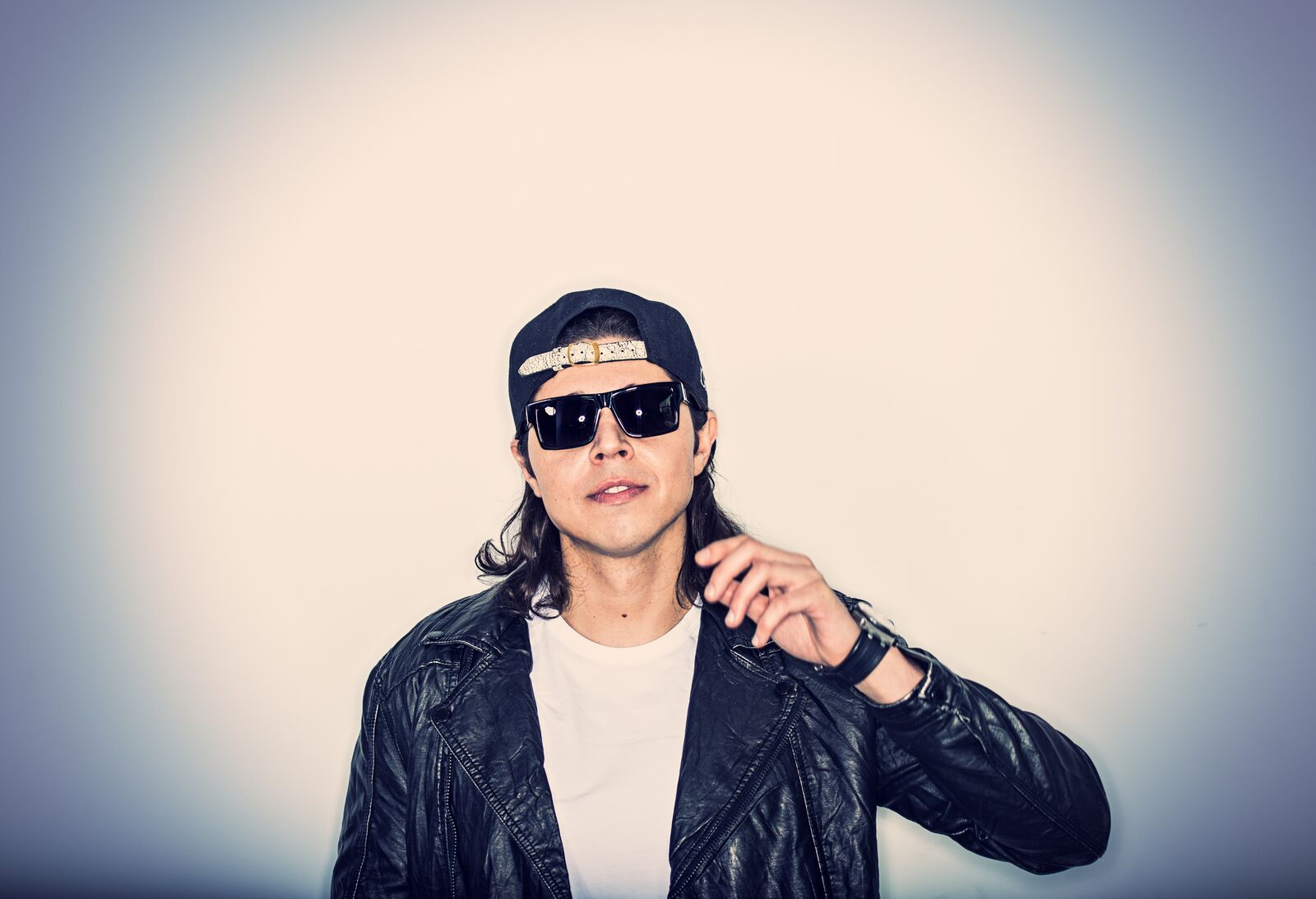 From collaborating with Andrew Rayel, to his label, NoFace Records, on Armada Music, Max Vangeli talks to The Nocturnal Times about his new single, studio routines, playing at the Jersey Shore venue, D'Jais, and more.
NoFace Records actually has a pretty recognizable face as its frontman—and electronic music veteran Max Vangeli is it. Almost 10 years since releasing his first EP, Max Vangeli is still at forefront of the electronic scene. At the very beginning of the year in 2016, Max began his collaborative label with Armin van Buuren's Armada Music, NoFace Records.
Max began making waves in 2008 with the release of his debut EP, "Crazed," later joining the family at Size Records alongside AN21 for the release of "Gama" The rest was history as Max went on to release a plethora of solo productions, remixes, and collaborations, across a multitude of electronic labels. Most notably were the releases on Swedish House Mafia labels, Refune Music, Axtone, and Size. From Steve Angello to Tiesto, AN21 to Stonebridge, Digital Lab to Flatdisk, and more, Max Vangeli has fruitfully grown his discography with some timeless collaborations.
Since starting his NoFace label—and beginning a coinciding podcast and radio show—Max has released numerous solo tracks, collabs, and showcased other artists. The latest to come from Max Vangeli is his 3-track "Roads" EP, which saw its official release earlier this month.
And what better way to start the summer than with a show at the infamous Jersey Shore venue, D'Jais, which has a reputation for its and rowdy crowds and debauchery. According to Max, the night reassuringly lived up to its expectations, describing it as "MENTAL!!"
The Nocturnal Times Interview Q&A Spotlight: Max Vangeli
The Nocturnal Times: On June 18, you're teaming up with Andrew Rayel to release 'Heavy Love' via Armada Music, with Kye Sones on vocals. How excited are you for this release? Also, what's your own summary of the track and does it have a hidden meaning within the lyrics? 

Max Vangeli: I am very, very excited for this one! Andrew and I are both from the same country, so it's a special feeling. As far as the lyrics go, I was actually not involved with the lyrical content at all, but I'm sure there was a deep meaning to it! I'm really, really excited about this release, and very proud it was made in Moldova!
The Nocturnal Times: Interestingly enough, both you and Andrew Rayel are Moldovan—and both great musicians, too! What can you share about growing up in Moldova and how did your upbringing influence your decision to pursue a career in music?
Max Vangeli: Growing up in Moldova was very interesting because we literally had no House scene when we were growing up, so it's definitely something out of the ordinary for the both of us. Moldova is a beautiful country and I'm sure the atmosphere definitely inspired us both to do what we do now. I frequently come back and visit my family there and still find a lot of inspiration in my culture in general. I urge everyone to come visit!
The Nocturnal Times: How did you first connect with Andrew Rayel? When working on your track did you work in the studio together or communicate via email or Skye/FaceTime sessions?
Max Vangeli: A few friends told me about Andrew and I was like WOW ok we got competition now haha! But yeah, all in all we had this huge party together in Moldova and the next day just sort of went in the studio and knocked it out in literally a day! It was such a fast collaboration I think we were both sort of in shock. Love turnouts like these!
The Nocturnal Times: What's a typical day in the studio like for Max Vangeli? Do you have any specific routines or rituals?

Max Vangeli: A typical day in the studio for Max is not being in the studio, but working on a flight generally 🙂 But when I am home I love using my analogue gear and actually my Roads EP was exactly that. ALL analogue stuff.
The Nocturnal Times: We're feeling your new 3-track 'Roads' EP via your NoFace Records imprint too! What do you have planned for the rest of the year as far as new music (any new EPs or perhaps an album in the works)?

Max Vangeli: Yeah the feedback was so amazing that I think we will sort of continue with the concept and maybe do another EP or even a full album down the line! I love making music like that because it's so refreshing, especially with all the garbage out there nowadays. I will say it loud and proud, I HATE what's happening to our scene right now.
The Nocturnal Times: You've also been on a remixing spree lately too, which includes your own takes on hits from The Chainsmokers, Major Lazer and Duke Dumont. If the tables were turned and you could have any producer remix one of your own tracks, who would you choose, and what track would you want them to remix, and why?
Max Vangeli: Probably an Eric Prydz of one of my EP tracks. I love him and we are close but never really worked on anything. If there was one remix that would be form him!
The Nocturnal Times: You played a gig at popular Jersey Shore venue, D'Jais, on June 17th. Have you performed at this venue before?

Max Vangeli: Absolutely, and it's mental! I will not say much more about it, because you have to go to my Instagram page and watch some videos, haha! That place is MENTAL!!!
The Nocturnal Times: As an electronic DJ/producer for more than decade, what can you share with us about your thoughts on the progression of electronic music over time? What do you predict for the future of dance music?

Max Vangeli: I think it's always a cycle and we always tend to come back to the roots. It's all about that vibe and I think that exactly what's missing in today's music. Kids nowadays became SUCH amazing engineers that they focus more on the drops and not the overall concept of a record. A song needs to tell a story and not just be a tool to create mosh pits.
The Nocturnal Times: If you hadn't chosen a career in music, what do you think you would be doing and why?
Max Vangeli: I was going to be a professional ice hockey player! I played for the Jr Sharks but went to school instead. I think my parents wanted me to get an education first and I'm very happy I did just that!
The Nocturnal Times: Look 20 years into the future: What do you hope to have left behind with your legacy? If you see yourself retired, what's the picture that comes to your mind? 

Max Vangeli: Honestly I just wanna die a happy man and be able to say I did it all! I don't care much about what people say when I die because the only man who really knows who I am is me and I'm the only one who can judge me, everything else simply doesn't matter at all.