Marshmello x Selena Gomez Release Highly-Anticipated "Wolves" Collab [Interscope Records]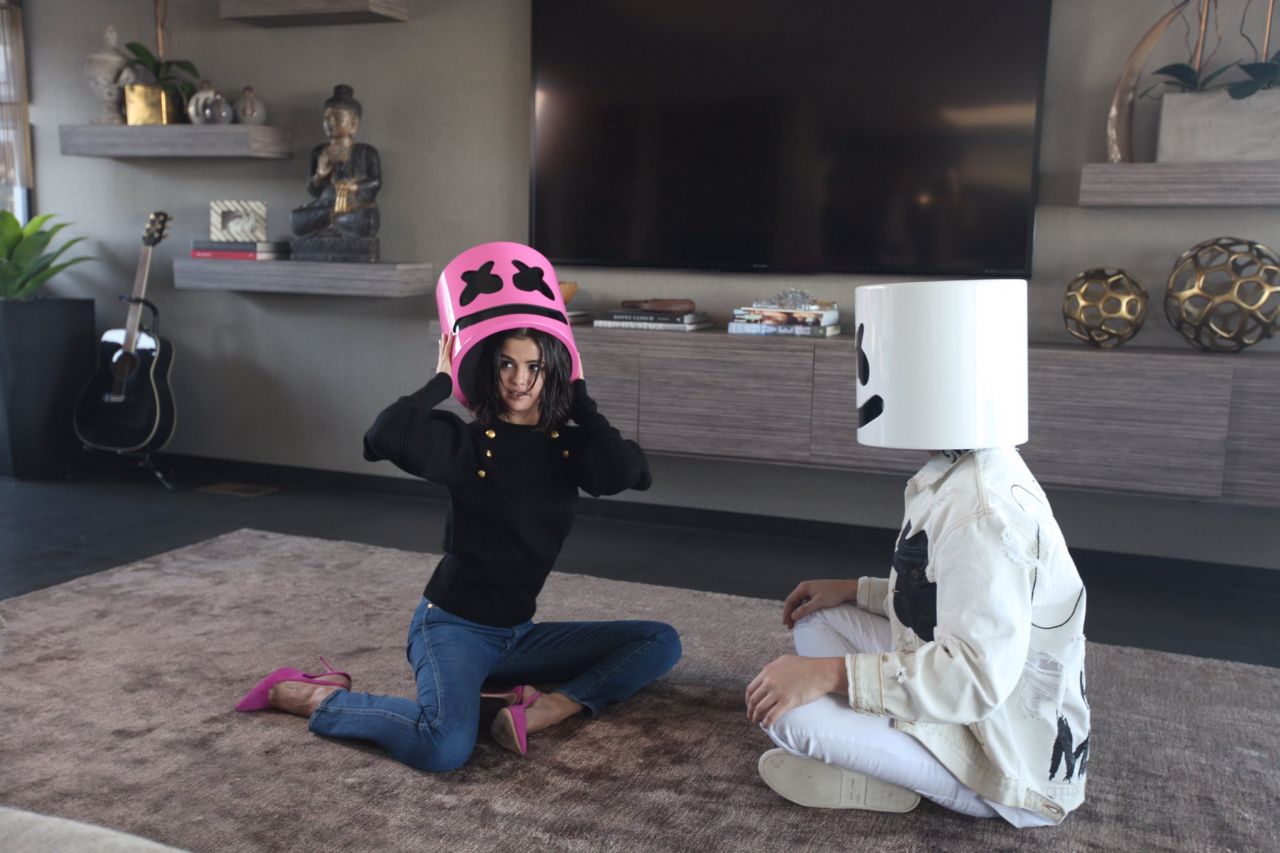 After an influx of teasing across social media platforms, Marshmello and Selena Gomez have finally released their new single "Wolves," out now via Interscope Records.
A follow-up to Gomez's Summer single "Fetish" featuring Gucci Mane, the track has a smooth and romantic feel. The song perhaps alludes to the recent struggles the songstress has been battling with Lupus, considering that the Latin meaning of the word is wolves, but even more so seems to be simply about falling in love. Produced by Marshmello and Andrew Watt, "Wolves" came together seamlessly as a high-profile collaboration with Gomez's sexy and melodic vocals gliding across classic Mello beats that we all know and love.  
Listen to "Wolves" now:
Both artists have plastered teasers across their social media accounts since early last week, hyping up the release. Gomez sports a bright pink helmet to match Mello's infamous white one as they hang around on the living room floor. Other snapshots include the pair eating popcorn, prepping in the dressing room (the kitchen), picking flowers, and of course taking selfies on the couch.
Definitely give this one a listen as you pull together your Fall collection of jams. Expected to be a hit considering it comes from two notable industry artists, "Wolves" landed as a pleasant surprise to both Marshmello and Selena fans. After dipping her toes in the dance music scene with releases like "I Want You To Know" beside Zedd and "It Ain't Me" with Kygo, Gomez seems to be striking gold per usual.
"Wolves" is available for digital download and streaming here, and you can also check out the playlist video directed by Harry McNally on Spotify Today's Top Hits Playlist here.