Markus Schulz Mixes 'Trance Nation' on Ministry of Sound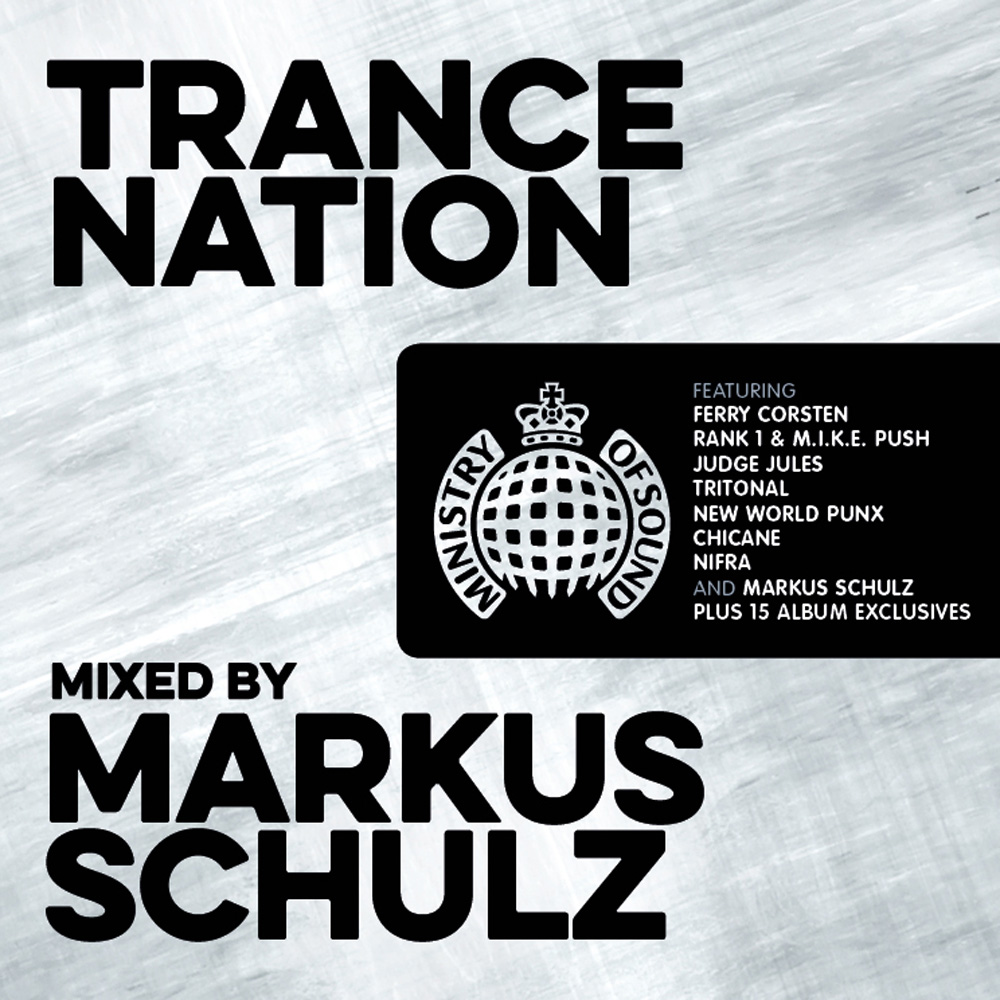 Different from their noted annual-release tradition, Ministry of Sound, for the first time in a decade, releases its second Trance Nation installment of the year. This time, Coldharbour boss and "unicorn slayer," Markus Schulz, leaves his mark on the iconic trance brand.
Trance Nation mixed by Markus Schulz is chock full of album exclusives (15 tracks of the 36), which includes some never-before-heard productions.
Guaranteed to satisfy the ears of every listener and true trance aficionados, Schulz incorporates new remixes, including his interpretation of Giorgio Moroder & Sia "Déjà Vu" and New World Punx "Memories" feat. Cara Salimando on Trance Nation.
The compilation, which was released on October 2, also marks the long awaited return of Schulz's Dakota moniker with "Twilight of the Night."
On mixing his Trance Nation, Markus said: "From resident on Coldharbour Lane to international resident at Ministry of Sound, the club and the city of London have played a pivotal role in my career development. I am privileged to be able to connect with so many amazing people globally through our love of melodies and trance, and having the opportunity to join the cast list of names associated with a heralded series such as Trance Nation is a huge honour. The compilation is a snapshot of the residency nights, with some of the most important compositions from past, present and future; and hopefully will encourage more of you to travel and contribute towards creating new memories together in the coming years".
'Trance Nation Mixed By Markus Schulz' track listing:
Disc 1:
Marscela – Time Plex
Chicane – Fibreglasses
Gai Barone – Un-Theme
Markus Schulz presents Dakota – Twilight of the Night
Sergey Shabanov – Whirlpool (Crystal Design Reface)
Judge Jules – Turn On the Lights
Giorgio Moroder featuring Sia – Deja Vu (Markus Schulz Remix)
Rank 1 vs. M.I.K.E. Push – Juno
Rex Mundi – Radiance
Markus Schulz – Daybreak (Boom)
Nifra featuring Seri – Army of Lights
Tritonal – Gamma Gamma (Ferry Corsten Fix)
Mr. Pit vs. Fisherman & Hawkins – Doppelbanger
Klauss Goulart – Bashert (We'll Meet Again)
Tenishia featuring Adina Butar – Don't Let Go
Dimension – Moments
Solarstone – Solarcoaster (Markus Schulz Coldharbour Remix)
Markus Schulz featuring Delacey – Destiny
Disc 2:
Markus Schulz & Vassy – Tomorrow Never Dies (Markus Schulz Coldharbour Intro Mix)
Genesis – Supernova
Ron Alperin – Knockout
Arkham Knights – Knightfall
Danilo Ercole – Format
Dan Thompson & Ron Alperin – The Punisher
Jes – Two Souls (Fisherman & Hawkins Remix)
Dimension – Cima
Markus Schulz – Lost in the Box (London)
Dawn – The Truth We Can't Escape
Elevation vs. Grube & Hovsepian – City of Angels (Purple Stories Remix)
Markus Schulz – Remember This
Solis & Sean Truby vs. Harry Square – Concrete Jungle
Dave Neven – Drifter
Gouryella – Anahera
Artisan – Worlds Apart
New World Punx featuring Cara Salimando – Memories (Markus Schulz Remix)
Markus Schulz – Avalon (Los Angeles) (Trance Nation Outro Mix)
'Trance Nation' mixed by Markus Schulz is available through Ministry of Sound on iTunes.