Markus Schulz Exclusive Interview: Dakota Returns With Enlightening New Concept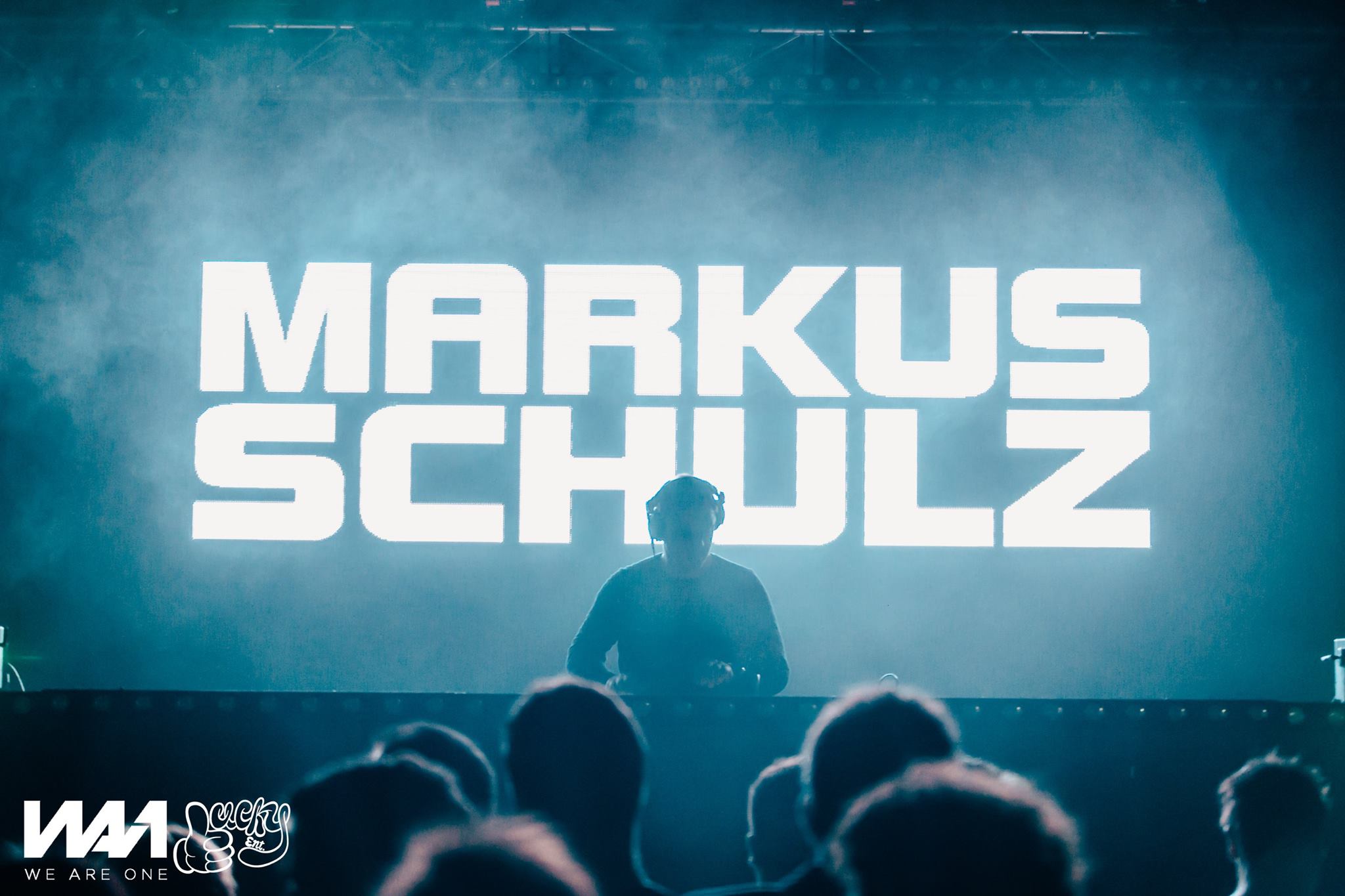 Markus Schulz is reinventing his Dakota alias with a brand new enlightening show concept.
Helmed one of dance music's most authentic talents, Markus Schulz has remained one of the scene's most genuine producer's and DJs—even over the course of his year career which spans nearly three decades.
The king of open-to-close sets was called upon to kick things off during this year's Miami Music Week with an annual Coldharbour Night at Space, which showcased sets from label talent as well as the Unicorn Slayer himself. Markus was later called upon to finish off Music Week in Miami where he delivered a grungy, rabbit hole open-to-close set at the freshly-opened Heart Nightclub on Sunday, March 26.
Eager for fans to hear his latest Dakota artist album and for them to experience the new live show—which will accompany the new LP—Markus is looking forward to taking fans on a journey and telling a story with his alias.
The Nocturnal Times: Another year, another Miami Music Week! What can you share with us about last nights now, Coldharbour Recordings Night at Space Miami?
Markus Schulz: Coldharbour Night was absolutely fantastic. You know, Space is kind of where I started my career. I was a resident DJ at Space 10 years ago so, to have the label party there is really something else. There I am, looking up at the ceiling—and it's the same ceiling where I started my career—looking up at many nights. It's just amazing to know that I can bring the new young talent that I'm curating at my label and bring them to the place where I started my career. So, it was a really special night and the crowd was fantastic; we all had a really great time.
The Nocturnal Times: Which talent on your label are you most excited about getting out there to the masses? Is there new any talent that you're scoping out or hoping to sign?
Markus Schulz: Yes, last night we had Nifra. Where we first started with her three years and where she is now—it's just amazing to see her progress, we're so proud of her. Dave Neven, who's a new young talent that we've discovered who's blowing up as well. And of course, Fisherman & Hawkins, and I love the big sounding festival tracks that they make. It was an amazing lineup last night! But, one of the artists on the label that we weren't able to bring out was Arkham Nights. Arkham Nights right now is just on fire and we're really proud to have them on the label. They are definitely out 'one's to watch.' If anybody recently asks me, that's my answer: Arkham Nights.
The Nocturnal Times: Since you've been doing this for so many years now, what are some tracks that you still find yourself gravitating towards and playing in your sets even after all these years?
Markus Schulz: You know what, this is a good question. Obviously there are the classics that I'll get into and play later on in the night because I love the old kind of German vibe. I started pulling out an old track from Der Dritte Raum called "Hale Bopp" because it really just feels so good! And then there's maybe about 10 years ago or so, Who.Is, which is Raz Nitzan and Bart Claessen alias, and they were doing this kind of German-inspired trance as well.
I think that's the thing that I'm really into, the German trance vibe. It's different from the other kinds of trance because other trance is more symphonic and orchestras, rainbows, and unicorns, but I've always been more into the real techy scene and melodic stuff, which is a lot of the stuff that you hear in techno music right now.
The Nocturnal Times: Is the German trance sound something that you've always tried to emulate?
Markus Schulz: Yes, absolutely. I've always been a really big fan of that sound; I've always been a fan of grooves and melodies. The German trance, techno, and trance-inspired techno scene have that going on right now. The common factor in all of it is the grooves. I've always been into grooves and not just standing around and making heart signs to each other and singing love songs. I always love to have a great groove and then a great melody on top of it.
The Nocturnal Times: Let's talk a little bit about the return of your Dakota alias. You recently debuted the Nine Skies Dakota show during Dreamstate; what can you share with us about the concept behind this show and what's to come from Dakota?
Markus Schulz: First of all, people alway ask me: What's the difference between Markus Schulz and Dakota? I always say:
Markus Schulz stuff is a reflection of what I see when I'm up there on stage and I'm inspired by the fans. The Dakota stuff is me going inside of myself and giving a part of my soul.
Especially with all of the shit that's going on nowadays, I just felt the need to make this show. The Nine Skies show is about the nine skies to enlightenment. It starts off with Sky 1: Be a Good Follower—and to be a good leader you must also be a good follower. It's a 90-minute show and there are nine skies, so we explore each sky for 10 minutes. There are also messages about each of them with music and video combined together—it's really an art show. It's really just something that I felt I needed to do right now with all the shit going on in the world, it puts things into perspective. It gives people hope at the same time.
We're in a weird time right now and there's a lot of shit going on in the world, but it's all part of getting to the ultimate enlightenment.
The Nocturnal Times: How about the first Dakota single from the new album, "Mota Mota?"
Markus Schulz: "Mota Mota" is the first single and is actually part of the Sky 1, which is to be a good follower. In the first sky, what I wanted to do was represent a good follower somehow through music and video. I thought a solider was a good example, so it's very militant with militant beats and "Mota Mota" is part of that chapter. "Mota Mota" actually comes from when the military marches and chants? There's a chant that they do called "Mota Mota Motivation." So, I took "Mota Mota" from that militant marching concept. So, Sky One, learning to be a good follower and soldiers were a perfect example of that because they're just doing what they're told. I want to show people that these guys that are soldiers out there on their path. Everybody starts off as lost souls and when you actually reach the first sky, you're on your way. So these guys are actually on their way, they're not lost souls, they're on their way now.
The Nocturnal Times: Where do you go from there? What can you reveal about Sky 2?
Markus Schulz: Sky Two is about questioning the world around you and questioning what you're doing. I made a cover version of an old song by The Who called "Who Are You," which is super cool; the entire script for Sky 2 is really cool, actually.
The Nocturnal Times: Have you played "Who Are You" in any of your sets yet?
Markus Schulz: Up until this point, no I have not yet played that one! I've experimented and played a few new tracks at different shows to get a feel for what they'll sound like a feel like. Then maybe I'll go in and make some minor changes, but that's one that I haven't debuted yet. If you listen to the old song by The Who, to have that come after Sky 1, "Who Are You?" it's kind of like: 'Holy Shit! This is powerful!'
The Nocturnal Times: You're releasing the deluxe edition of your studio album 'Watch The World.' What are some of the biggest differences that fans can expect from the new release?
Markus Schulz: After I finished the album, I wanted to get some of the people that inspired me and some of the people who are on the album, a chance to be involved with the project. It's a lot of people whose tracks I play a lot in my sets who are remixing my tracks. There are also a few tracks that I included which did not make it onto the original album that I wished I would have put onto the album. It's kind of funny because I usually find myself recording about 40 tracks for each album and then only using about 15-20 of them. So, there were quite a few tracks that didn't get released—and I put them onto the deluxe 'Watch The World.'
The Nocturnal Times: As the "Unicorn Slayer," we have to ask: If you had a pet unicorn what would you name it?
Markus Schulz: A pet unicorn?! Comet. Yeah, Comet!
Featured photo: Lucky Ent.