Madeon Pixel Empire Tour Hits Terminal 5 NYC For Sold-Out Event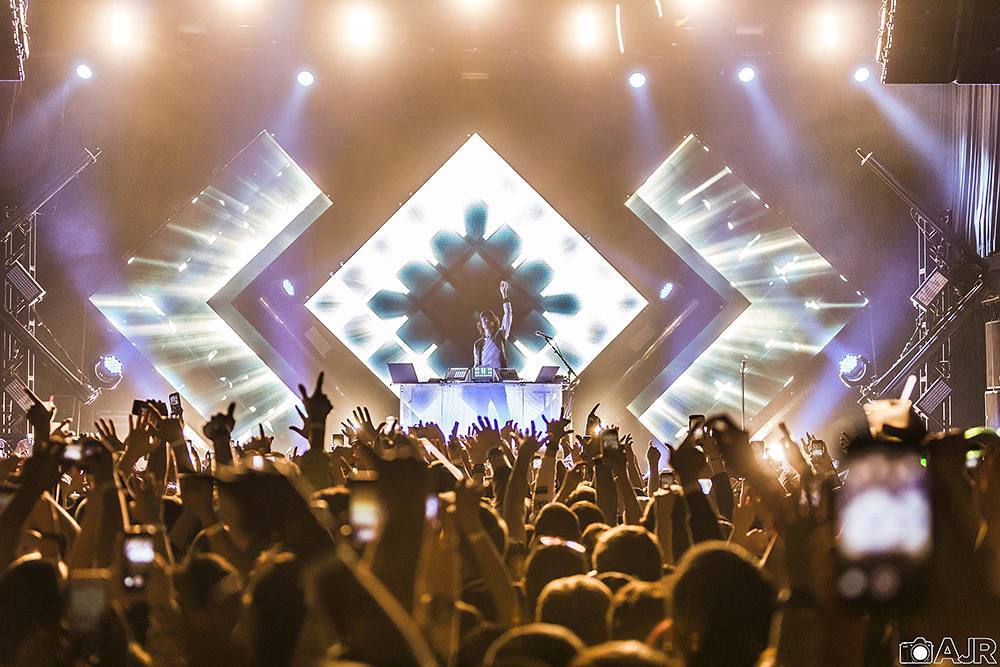 As Madeon's Pixel Empire Tour comes to an end, one of his last stops landed him in the city that never sleeps for an unforgettable night at Terminal 5 in New York City.
The crowd was full of anticipation as the show had been sold out weeks in advance, which caused for a second show to be added the same day at a different venue (Output) later that evening.
As the doors opened for the sold out crowd at Terminal 5, the venue's three levels were occupied by fans of the breakout DJ/producer. By the time 9PM had hit, attendees were entering as Bishop Clay had taken the stage. Setting the mood as the night began, he had patrons dancing and moving with a lovely deep house and electro ensemble.
With Bishop Clay keeping the crowd moving and getting them warmed up the hour had gone by in what seemed like an instant. As Skylar Spence took the stage, he was greeted by the cheer of the sold-out crowd keeping everyone moving with a very groove heavy and melodic set.
As 11PM hit the crowd began chanting as they waited for Madeon to take the stage and take them on an Adventure.