"To You" By Lliam & Latroit Features Up and Coming Australian Songstress, CHARLZ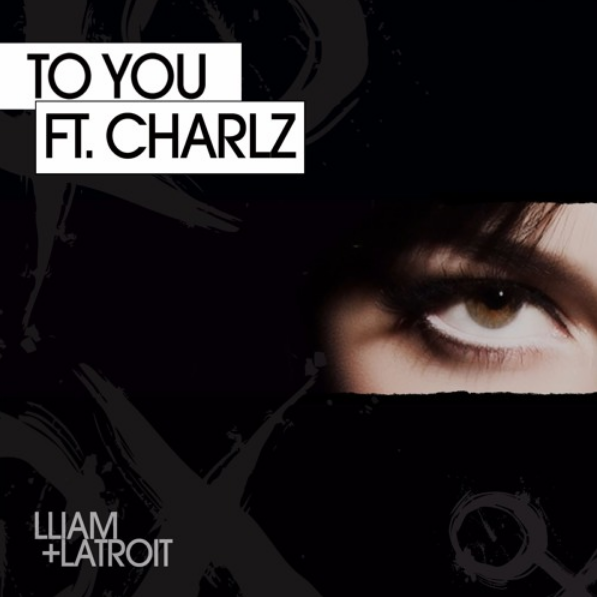 The deep house track, "To You" by Lliam & Latroit feat. CHARLZ, has been released through House Of Latroit
The pulsing and melancholy single "To You" which was released on October 21st on House of Latroit/KLS records, features the uplifting vocal performance of quickly rising Australian singer CHARLZ. The modern, deep house track consists of CHARLZ deep vocals and piano melodies, which is what sets it apart and makes it memorable. The beat and CHARLZ vocals are classic, while the pressurized synths and thumping beats give the track a modern feel.
With CHARLZ's deep vocals and dusky melodies, the singer/songwriter has found the perfect pairing to complement with producers Lliam + Latroit. Having made its premiere yesterday via Galore, "To You' is "…chill verses, an infectiously melodic chorus, dark and brooding vocals, all while telling a story of self-realization." CHARLZ got her start as a major label pre-teen pop sensation in Australia, and in 2016 she released first single "Chew Candy" with fellow Aussie producer Sunset Child, on Ultra records.  It garnered over 1.5 million Spotify plays and brought her alongside several major label writing placements, as well as spectacular collaborations with mau5trap's renowned ATTLAS, where she'll be featured on his EP coming out next year.
You may know Lliam + Latroit's from their first single "Someday" (featured on Spotify New Music Friday, Fresh EDM, Spotify Viral 50) and their recent collaboration with Grammy nominated vocalist Sam Sparro, for the insanely hot and energetic house track "Bump in the Night." Having spent the last year building a solid presence on blogs, DJ sets, playlists & charts, L.A.-based, Detroit-bred Latroit has rapidly gained the support of the world's top DJ's and media outlets with releases like "Loving Every Minute, "and the U.K, Top 5 club chart weapon "Need You Tonight." Latroit is host of the online radio show 'L'Radio,' a hosted, bimonthly dance music show featuring the best in sexy, independent house music, averaging around 100k plays every show.  His counterpart, Lliam Taylor, is one of the most talented up and coming producers of his generation who already enjoys universal A-list DJ support with releases like "That Rude Walk" and "Tekno."
Listen to Lliam + Latroit "To You" ft. CHARLZ (Sunset Child Remix) [Radio Edit]:

Be sure to keep an eye on rising star CHARLZ and listen to "To You" and the "To You" (Sunset Child Remix) and see if you agree! Follow CHARLZ on SoundCloud, Twitter, and Instagram.