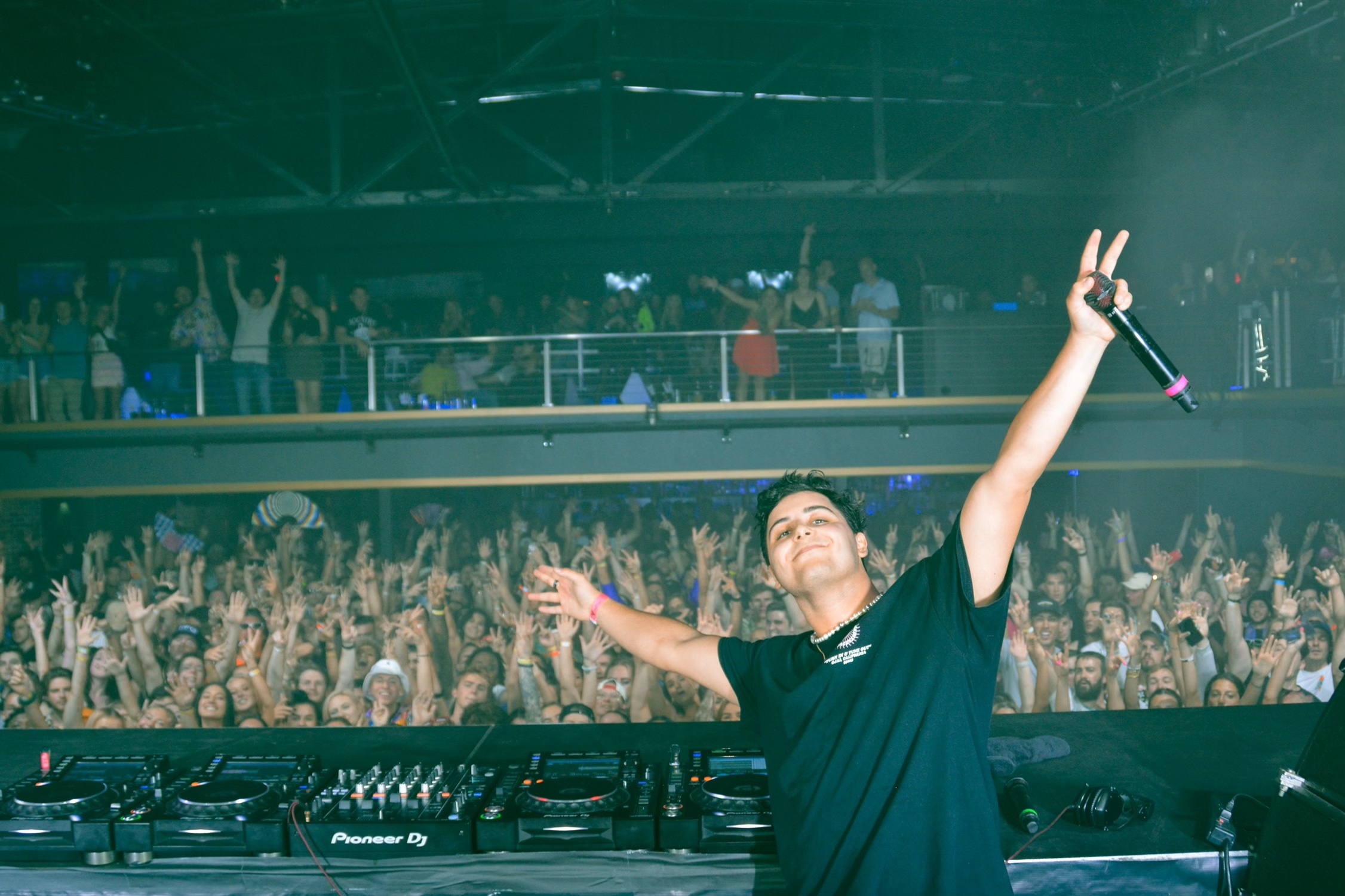 Leondis Drops Debut Single "Trying Too Hard" via Proximity, Announces EDC Orlando 2022
Rising talent Leondis, hailing from South Florida, is making his original single debut with "Trying Too Hard" on Friday, September 2. Joined by Over Easy and Britt Lari, "Trying Too Hard" sees its anticipated release officially through Proximity Music and is available now, HERE. 
Just in time to wrap up the summer of 2022, Leondis is only just truly getting started as he enters the electronic dance music (EDM) circuit — and this time, with his very first original single. "Trying Too Hard," which he's released through Proximity Music, alongside NY-based duo Over Easy, and talented singer-songwriter Britt Lari, is certain to leave a lasting impression for Leondis, whose career is catapulting into superstardom. "Trying Too Hard" is a mesmerizing and infectious dance anthem with a stellar production, smooth & groovy bassline, contagious melodies, soaring & catchy topline, and hypnotizing vocals from Britt Lari. 
To coincide with the release of his brand new original single "Trying Too Hard," Leondis announced he will be performing at Insomniac Events' Electric Daisy Carnival (EDC) Orlando in November 2022. "Trying Too Hard" also follows an official remix alongside Zack Martino for Gryffin & Olivia O'Brien's "Caught Up," which was only just recently released through Interscope Records, and has already surpassed over 700k streams on Spotify alone.
"It feels so good to get this song out into the world. It's been 2 years of working on official remixes and crafting my sound to where it is now, and I am so proud of this song and the music I have on the way. Being able to work on it with Over Easy was amazing, as they were some of the first artists to give me the opportunity to do an official remix.

I am so blessed to have the opportunity to play EDC at 19 years old. It is a testament to consistency and persistence – the 2 things that I focus on most.

Working on the official remix for Gryffin and Olivia O'Brien was an amazing opportunity. Olivia's vocals were amazing to work with and Gryffin and his team have been an absolute pleasure from start to finish. After release, seeing the song do so well (500k streams in a week) was a huge motivation for me, being such a young artist." – Leondis
At only 19 years old, breakout DJ/producer Leondis from the USA is already making waves, since his remix of The Chainsmokers' comeback single "High" went viral on TikTok. After exploding on the platform, the Leondis remix went on to officially release through Disruptor Records and garner support from The Chainsmokers live, as the remix of choice in their sets, including the Super Bowl LVI Tailgate Kickoff, EDC Mexico. Prior to his "High" remix, Leondis also provided remixes of Cheat Codes & AJ Mitchell's "Hate You + Love You," and has received additional support from David Guetta, Steve Aoki, ILLENIUM, Loud Luxury, Dzeko, and more. When it comes to DJ sets, Leondis has headlined in Columbus, OH, and served as direct support at Daer Nightclub (with The Chainsmokers), Oasis Wynwood (with Kaskade), The Vanguard Orlando (with Two Friends), WTR Pool Tampa (with Cheat Codes), and Home Bass Festival (with Baauer & Keys N' Krates).