Kaskade Reveals New "We Don't Stop" Single, "Automatic" Track Listing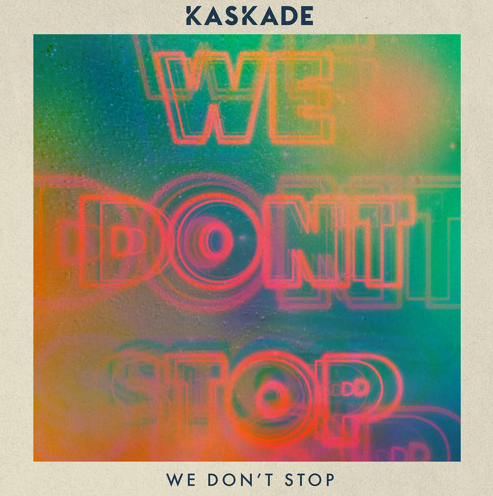 Kaskade has been in the spotlight quite a bit over the last few months, even more than usual. As soon as the multifaceted musician revealed his forthcoming studio album, Automatic, he also announced a tour, single releases, and the LP's track listing.
Ryan Raddon—better known to electronic dance music (EDM) enthusiasts as Kaskade—uniquely announced that when fans order tickets for his Automatic tour, they will automatically receive a pre-order for his new album.
Automatic includes collaborations with CID ("US"), Galantis ("Mercy"), Estelle ("Day Trippin'"), Scott Shepard ("Breaking Up"), Two Nations ("Papercuts"), and Tamra Keenan ("Where Are You Now"), among others. A full Automatic track listing can be viewed below.
Raddon posted another track from Automatic to his social media accounts today (August 21). "We Don't Stop," which features vocals from the DJ/producer, first made its premiere during Kaskade's Coachella set in April.
Previously released singles from Automatic include "Disarm You" feat. Ilsey, "Never Sleep Alone" feat. Tess Comrie, and "A Little More" with John Dahlbäck feat. Sansa. One of the album's b-sides, "Call My Name," did not make the cut, but was released by Kaskade as free download ahead of the LP's release.
Listen to "We Don't Stop:"

Embarking on the Automatic Tour in support of the new album, Kaskade's tour begins October 1 at Beta Nightclub in Denver, CO. With stops at Liacouras Center in Philadelphia, PA (10/23), New York's Pier of Fear at Pier 94 (10/24), and XS Nightclub in Las Vegas (10/31), the 17-stop Automatic Tour is slated to bring new music to North America. Uniquely, fans that purchase tickets for one of the tour stops will automatically receive a free download of the Automatic album.
It was announced today (August 21), that Kaskade would headline this year's Lights All Night in Dallas, TX
Automatic track listing:
Kaskade – We Don't Stop
2. Kaskade & CID – US
3. Kaskade & Galantis – Mercy
4. Kaskade – Tear Down These Walls feat. Tamra Keenan
5. Kaskade – Phoenix feat. Sasha Sloan
6. Kaskade – Disarm You feat. Ilsey
7. Kaskade – Never Sleep Alone feat. Tess Comrie
8. Kaskade – Day Trippin' feat. Estelle
9. Kaskade – Promise feat. K.Flay
10. Kaskade – Breaking Up feat. Scott Shepard
11. Kaskade & John Dahlbäck – A Little More feat. Sansa
12. Kaskade & Two Nations – Papercuts
13. Kaskade – Where Are You Now feat. Tamra Keenan
14. Kaksade – Whatever feat. Kolaj