Kaskade Automatic Tour Kick-Starts Pier of Fear With Massive Crowd, Production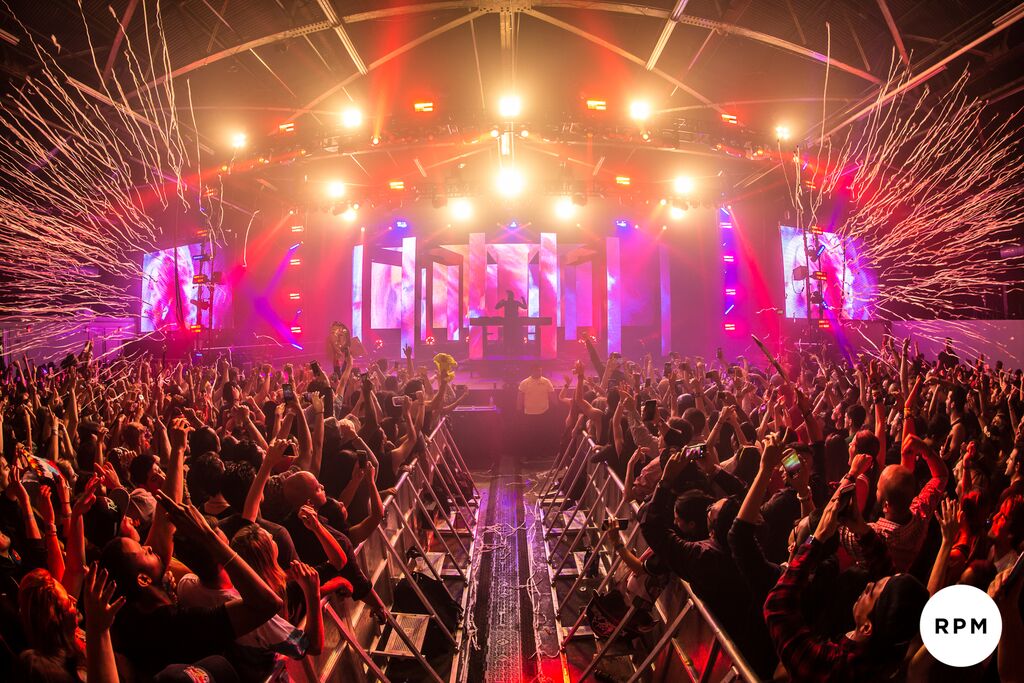 The buildup for Halloween dance events in New York City begins as the summer comes to an end. Thousands gathered—some in costume—for massive event with massive production.
Electronic dance music (EDM) fans know they can rely on Pier of Fear to guarantee a chilling celebration on a massive scale. This year, Kaskade delivered the first of three events to hit Pier 94 through the month of October.
Raddon's Automatic Tour mates—CID and Louis the Child—each played 90-minute sets leading up to the superstar DJ the rapidly growing crowd had been waiting for. This night marked the return of Kaskade to NYC for the first time since his House of Rob performance at Pacha NYC and EDC New York this past May.
The Grammy Award-nominated artist, Kaskade, commenced his soulful set at 12:30 am to an excitedly energetic crowd of 10,000 strong. Ryan Raddon aka Kaskade played a melodic "I Remember" intro directly followed by "Disarm You" resonating throughout the expansive pier.
Continuing with tracks from his new album Automatic, Raddon Kaskade gave his die-hard fans sing-along moments with "Us" ft. CID, "Mercy" with Galantis, "A Little More" with John Dahlback ft. Sansa, and "Never Sleep Alone" ft. Tess Comrie.
Additional set inclusions from Automatic, which were showcased by Kaskade include: "Day Trippin" ft. Estelle, "Tear Down These Walls" ft. Tamra Keenan, "Breaking Up" ft. Scott Shepard, and the album's powerful closer "Whatever" ft. KOLAJ, among others.
With state of the art lasers and LED screens, RPM Presents prides itself on their Pier Of Fear stage production and over-the-top visuals. Instances of intense lasers beamed over the crowd for Kaskade's "Be Still Ladi Dadi" mash-up as well as numerous coinciding confetti showers.
Kaskade's "Atmosphere" proved to still be a crowd favorite and closing tracks "We Don't Stop" and "Something Something" ft. Zip Zip Through The Night had thousands ready to head to West 46th St. for the Redux after party.
Immediately following his Pier of Fear set, Kaskade brought Redux to Pacha NYC for an official after party.
THE NOCTURNAL TIMES REVIEW: Kaskade Provides Pacha NYC With Redux Performance as Pier of Fear After Party
This year's Pier of Fear series continues with Armin van Buuren on Oct. 30 and Skrillex on Oct. 31.
Enter to win a pair of tickets for Pier of Fear with Armin van Buuren on Oct. 30 from The Nocturnal Times
For more information visit pieroffear.com.
Pier of Fear is on Facebook and Twitter.
Photo Credit: Freedom Film