John 00 Fleming Announces 'Editions 4' Series and Wild Launch Weekend Celebration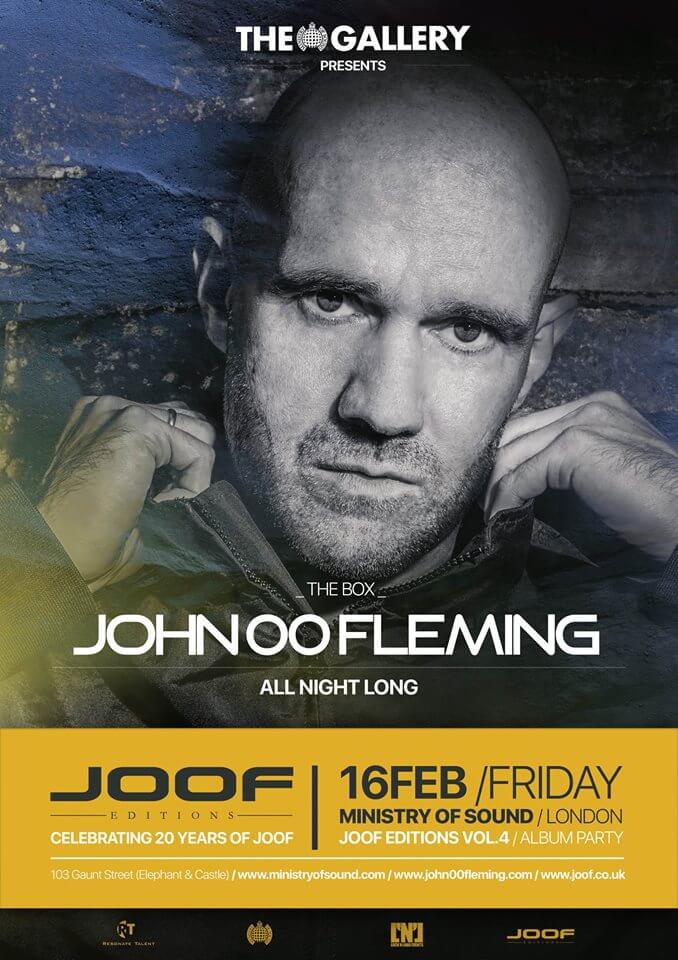 In an industry full of endless exploration, development, and pristinely-crafted melodies, John 00 Fleming has found himself sitting at a spot similar to where he began over two decades ago – high and mighty in the trance arts game. While he has been progressing and perfecting his craft over the years, he has successfully remained true to his sound and technique – a very deep, dark, and underground style.
John has set in motion his running start to the new year with the announcement of Editions 4, the latest installment of his compilation series. The news lands with momentum as the first three editions of the series have all stolen #1 spots on Beatport's all-genres album chart. Those who know the progressive pioneer know to expect yet another wild journey through the deeper/darker side of the genre. Having come to know his style over the span of his career, fans have proudly categorized his productions as those of 'the J00F sound.' Safe to say expectations are set for the upcoming release and a new/exciting evolution of the J00F migration.
Release weekend is coming mid-February, and John has lined up quite the celebration in lieu of his highly-anticipated launch. Kicking the festivities off will be a wild all-nighter of clubbing on Friday, Feb. 16 at London's prestigious Ministry of Sound, followed by a headlining performance at ASOT's first-ever totally Progressive-dedicated stage on Saturday the 17th at central Utrecht's Jaarbeurs arena. After conjuring up a well-thought-out and meticulous plan with cohort Armin van Buuren, John is proud to deliver the news that this stage will be in full effect at ASOT 850 in honor of the ongoing development of the underground trance movement.
"I wanted to put a human touch to this announcement to show and give a little insight, though we all maybe musically different, we have a united bond and friendship, all dedicated to the one genre we love, Trance."
More exciting news about Editions 4 including the full tracklist and artwork will be on its way in the coming days, so keep your well-tuned, trance-loving eyes & ears open.