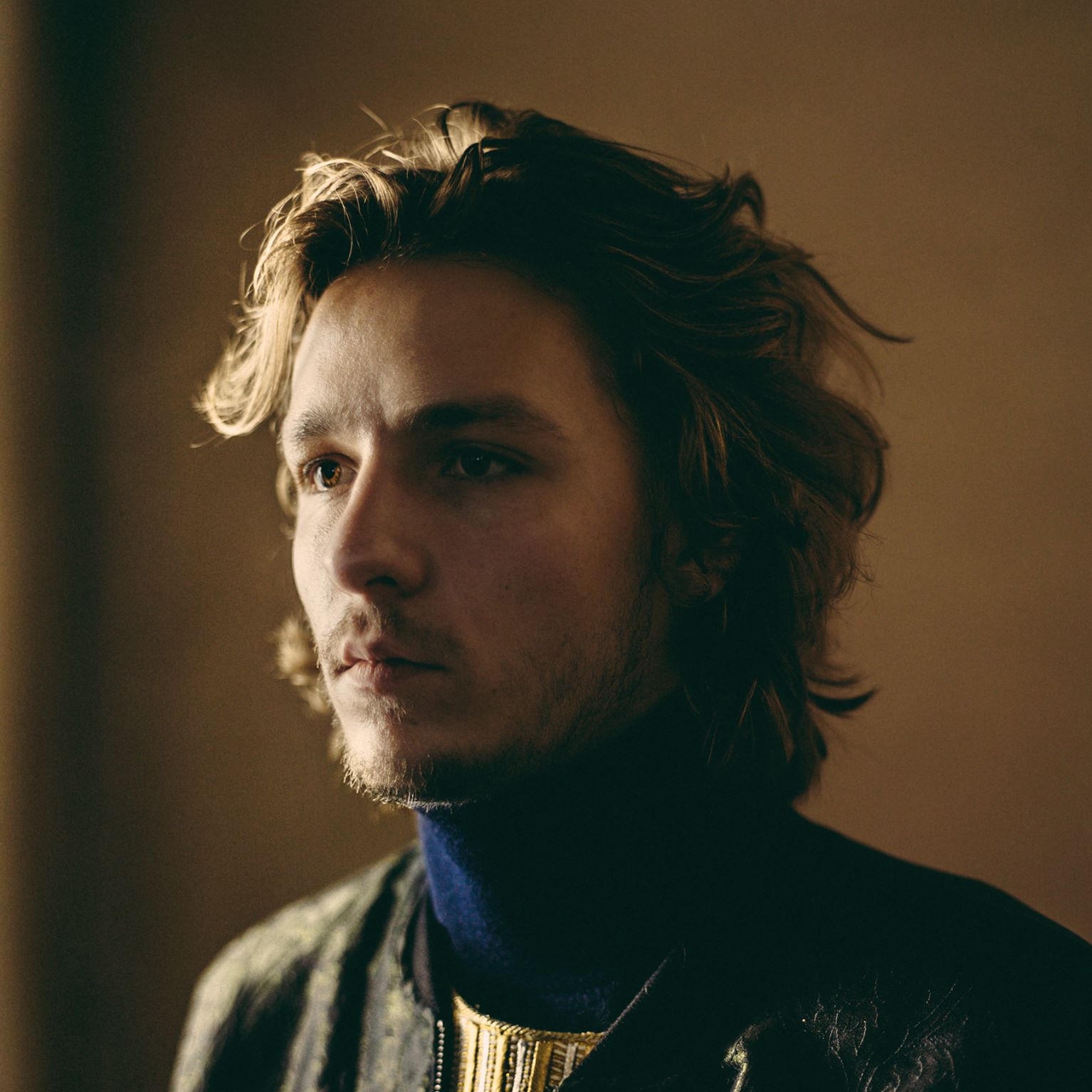 Warhola Releases Emotional Visuals with "Sportkar" Single + Album Announcement [Interview]
Warhola, the solo project from Belgian musician Oliver Symons is the name you need to know. Nominated for Best Belgian Act at the 2018 MTV Europe Music Awards, Warhola returns with new music fresh off the release of his moving single and video for "Glow" early this year.
Warhola always intertwines his music with his visuals in a purely poetic way. That theme continues with the release of his new single, Sportkar. Available now on all streaming portals, the emotional melody also features a visual element at the forefront. Created by [Director] Leo Van Dijl and [DOP] Nicolas Karakatsanis, the video contains captivating stories and raw emotion, showcasing individuals sharing their own tales of love and loss.
With the Sportkar release, comes the announcement of Warhola's debut album, YOUNG LOVING, set to drop on May 10. Sportkar gives us just a glimmer into the individual musical style and sound behind Oliver Symons, who is also a founding member and lead-singer of Belgian indie sensation Bazart.

"For my debut album we asked different directors to choose one song and make something about YOUNG LOVING, the title of the album. Leo & Nicolas chose Sportkar and made this beautiful video. I must say, the first I saw it I was really blown away and still every time I watch it the vulnerability and sincerity keeps touching me deeply. I'm extremely grateful for Leo & Nicolas to make this beautiful piece for my music."
With a brand new single and the announcement of the YOUNG LOVING album, the Nocturnal Times had the opportunity to speak with the rising Belgian star to discuss all that's in store.
When did you first realize you wanted to be a musician?
I think it was at the age of 14, or maybe even earlier… I had been writing songs and playing music for a couple of years. The more I wrote the better the songs became and the bigger my ambition. I started to get in contact with professional musicians and people in the industry, I knew this was what I wanted to do.
What did you do to begin pursuing music as a career?
I just kept on making a lot of music, started to study music later, participated in some local contests… You do and try everything to make it work, but at the end it's just the music that has to improve, and that's what I've been working on a lot.
Your latest single "Sportkar" is accompanied by a moving documentary style video with relatable stories to anyone who has ever loved someone. Where did the vision for the video come from?
During the last couple of years I've been working together a lot with my good friend and amazing DOP Nicolas Karakatsanis for Warhola's visuals. We thought it would be cool to get different perspectives on the album title YOUNG LOVING by asking directors we really like to make something about the subject. Nicolas made one himself together with Belgian director Leo Van Dijl. The result is this video for Sportkar.
With the release of the single also comes the announcement of your debut album, YOUNG LOVING, set to release on May 10. What can you tell us about the concept behind the album?
I wouldn't say that there is like a real "concept" behind the album. For sure not when I started writing it. About 2-3 years ago, when I began working on this album, I just started writing songs about what was happening in my life at that moment. Because it took me some time to finish the album, for me it really gives some kind of overview of the last 3 and probably most exciting years in my life. Love, in its widest sense played big part and is definitely the main subject in the album. The moment I called this album YOUNG LOVING, it felt like it all felt in its right place.
Do you have a favorite song on the album? If so, can you share with us what it is and why?
My favorite song on the album changes every few weeks. At the moment it's Same City. It has always been one of my favorites though, but it took some time to get to this version of the song. It's a song I started writing in Cape town (such as a couple more songs on the album), and when I listen to it now it's the song that reminds me the most of that time and place. The noise you hear at the beginning of the song is a me having a drink with my uncle and two South African friends in the middle of the Karoo desert. (recorded on my iPhone) Also, lyric wise, there's a lot of Cape Town in there.
When can we expect to see Warhola live in the United States? ☺ Will you be touring around the album release?
No specific plans at the moment, but of course I hope that's only a matter of time. I love visiting the States and would love to play there one day.
What's next for Warhola?
First of all, I'm extremely happy to finally have finished my debut album, and that it's finally being released. At the moment I'm still working on more video's for the album, some Europe concerts are coming up and I'll definitely will start working on new music again the second I find some time.
Stream Warhola's Sportkar single now https://smebe.lnk.to/YOUNGLOVING
To learn more about Warhola and the upcoming YOUNG LOVING album, visit www.warholamusic.com