Insomniac Events Announces Escape: Psycho Circus 2016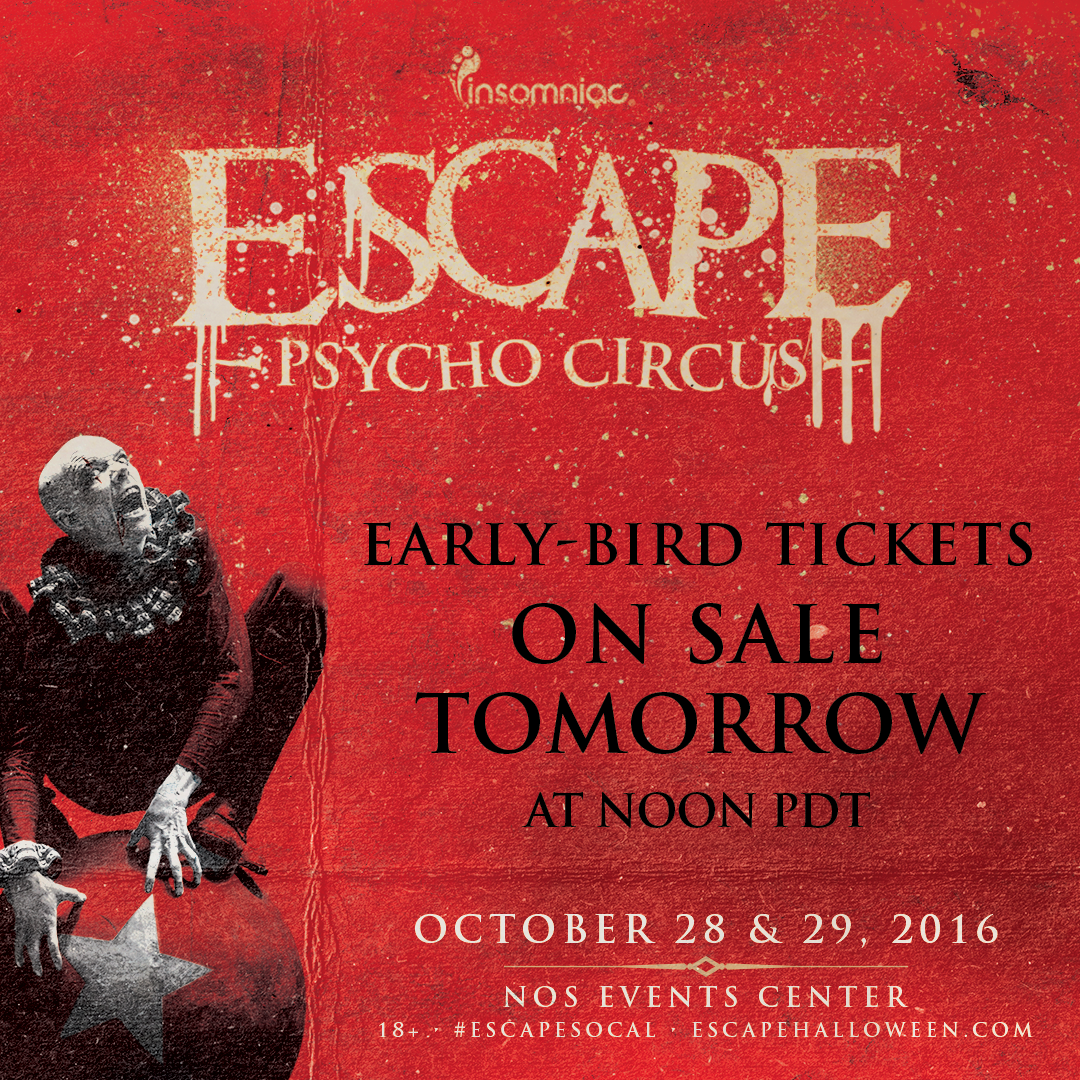 Tickets for Insomniac's Escape: Psycho Circus go on sale July 21st
Early bird tickets for Insomniac Events' 2-day Halloween festival, Escape: Psycho Circus, will go on sale for one day only this Friday, July 15, at noon. Only 2-day general admission tickets will be available and the general sale of tickets is slated to begin on Thursday, July 21 at 12 p.m.
The 6th annual Halloween themed event will take place at NOS Events Center in San Bernardino, California on Friday, October 28 and Saturday, October 29. Headliners haven't been announced, but attendees will be transported to an "otherworldly atmosphere for two monstrous nights of festive frights and spine-tingling fun," according to a press release.
Last year, over 90,000 people enjoyed circus rides, sinister mazes, three-dimensional art installations and music from: Eric Prydz, Porter Robinson, Above & Beyond, Richie Hawtin, Get Real, Moby, Paul van Dyk, Flux Pavilion and more. Electronic acts performed across four original Insomniac stages: Slaughterhouse, Ghouls' Graveyard, The Chopping Block, and Cannibal's Tea Party, which offer "unparalleled production and bone-chilling special effects."
Throughout Insomniac's 23-year history they've produced more than 1,000 festivals with large-scale art installations, theatrical performers and next-generation special effects. As proven through Insomniac's past Escape installments and other events (Electric Daisy Carnival, Nocturnal Wonderland), the quality of the experience is the company's top priority.
Layaway plans will be offered during both on-sale dates and VIP tickets will be available during the general sale. Further ticketing information is available at EscapeHalloween.com.