Insomniac Announces New & Improved EDC Orlando 2017 Festival Grounds Map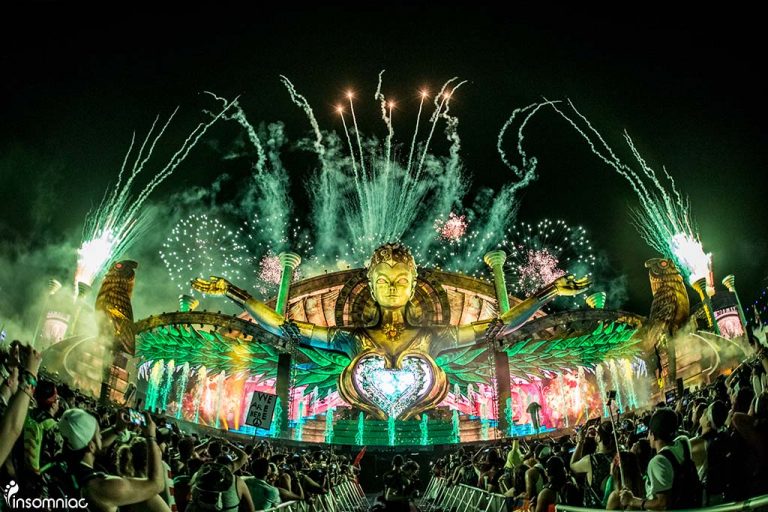 Calling all headliners! With just a few weeks until EDC Orlando makes its annual return to Tinker Field, Insomniac debuts its brand new festival grounds layout.
Returning this November 10th and 11th with a bolder, bigger, and better floor plan, fans can expect to be swept into Insomniac's dream land yet again with its three signature stages, magical carnival rides, and innovative art installations. The newly designed festival layout comes after the huge EDC Orlando 2017 lineup announcement. Brace yourself bass heads because circuitGROUNDS is the most notable and impressive layout change in 2017.
Taking over an entirely new area, you'll find this epic stage with its own VIP section right by EDC's infamous swings and several other carnival attractions. Fans can line up at their favorite zip line then shoot right on over to the entrancing neonGARDEN stage. And lest we forget the mecca of all stages, kineticFIELD, with another VIP section and amplified space this year allowing crowds to go wilder than ever.
In between all this jazz you'll find special space hosted by Red Bull and Corona, conveniently located by the festival's staple ferris wheel and ever popular boombox. Accommodating for its largest attendance yet, Insomniac is gearing up to throw down. From its life-size LED daisies to its vibrant neon trees and tunnels, everything about EDC's grounds is made to enhance your experience. See you Under the Electric Sky, night owls!