BUKU Music & Art Project Returns With 2018 Festival Announcements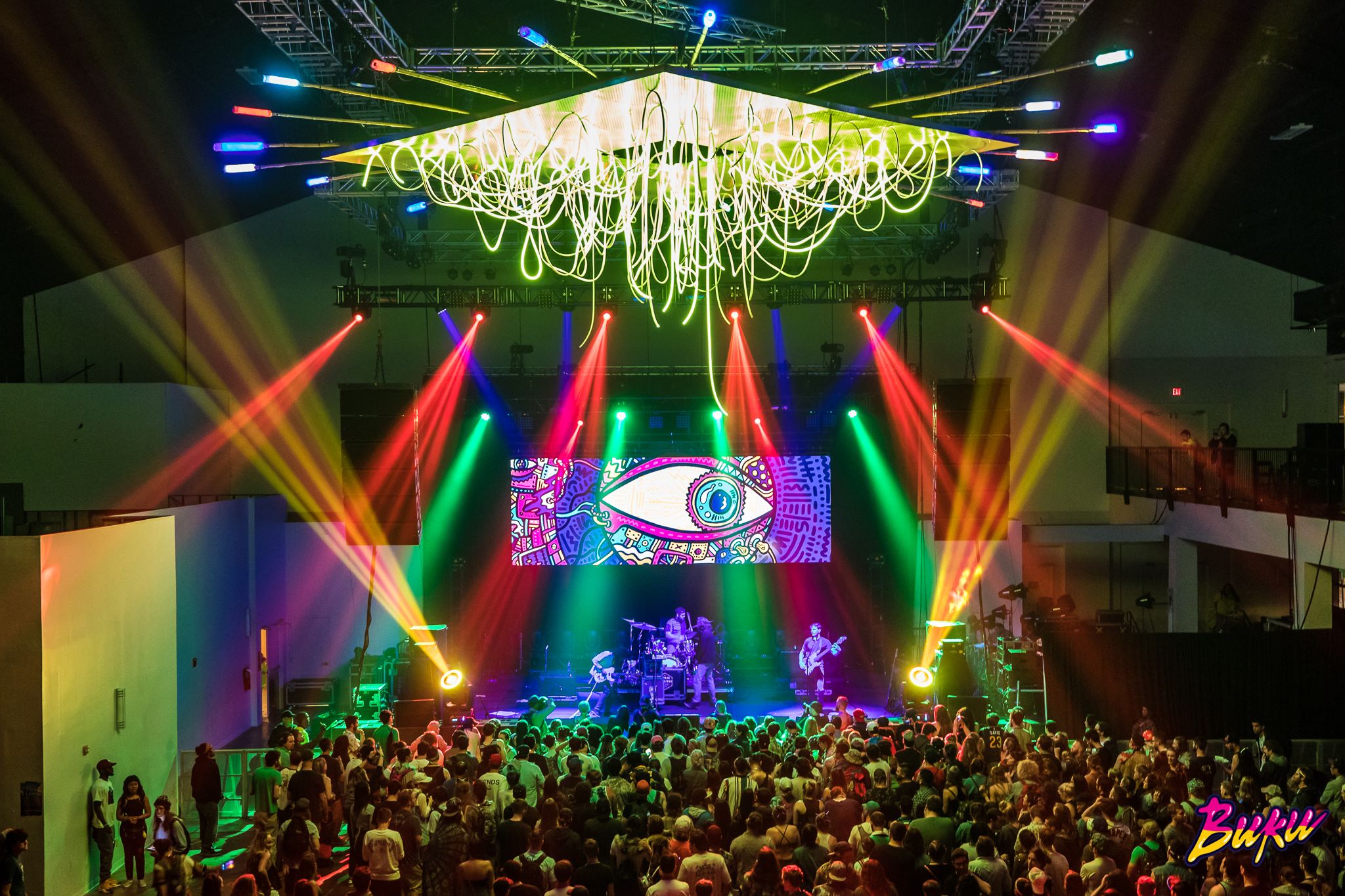 While it's too early to announce an official lineup for a festival that usually takes place in the spring time, BUKU Music and Art Project just announced the official dates for the festival's 2018 event this upcoming 9th and 10th of March. Tier one and two general admission and VIP ticket sales are also now available for purchase on their official website. Previous to the official dates and ticket sales announcement, BUKU's social media platforms had us all on the edge of our feet with anticipation, as they hinted that the brand could possibly be coming up with something major for this year's festivities.
Watch BUKU Music & Art Project's Official 2018 Trailer:

BUKU Music and Art Project in New Orleans, Louisiana is a unique music festival experience, as it is definitely one of a kind. It's the type of festival experience that you can't verbally explain to others, it's the type you just have to witness for yourself.
Typically taking place during the second weekend of March, BUKU is held in the port of New Orleans, which is right by the heart of the city's center near the famous Bourbon Street. Music lovers from all over the nation migrate to the full-of-life and musically inspired city just to experience a weekend full of an epic variation of art, culture, good vibes, and of course, amazing music. At BUKU, freedom of creative expression is highly valued, and judgments of others and negativity are not tolerated. The festival brand expresses itself as "urban music and arts festival meets epic warehouse party celebrating the progressive subculture of New Orleans", and that is exactly what BUKU is.
Since the festival debuted back in 2012, top of the chart artists from different music genres have had the privilege to perform and experience the creatively inspiring atmosphere that BUKU brings. At BUKU, you'll find all sorts of electronic dance music sub-genres and a mixture of rap, hip-hop, indie, and electro-funk sounds. With all these varying sounds bursting throughout the speakers of the festival's exclusively designed stages, you're more than likely to find yourself falling in love with new artists and music genres you've never heard before. Better yet, you'll find yourself falling in love with yourself, those around you, and the unimaginable sensations the music at BUKU brings about.
Artists like Odesza, Porter Robinson, Pretty Lights, Deadmau5, Above & Beyond, Tchami, Zhu, Gramatik, Griz, Skrillex, Travis Scott, Kid Cudi, Kendrick Lamar, and Chance the Rapper are just a few that have headlined BUKU these past few years, and we have a feeling that this year's lineup announcement will be one to look forward to, that's for sure. Attendees have discovered the amazing talents of smaller supporting artists who have been able to promote themselves by performing at the festival. No set at BUKU dissapoints, and no matter where you walk to throughout the festival grounds, you're bound to find yourself jammin' out to some great tunes.
Official BUKU 2017 aftermovie:

The festival features four uniquely designed stages, along with the VIP only exclusive S.S. BUKU boat where only certain artists perform. The S.S. BUKU features a special viewing deck area, unlimited food and drinks, and an up-close and personal  artist set viewing experience. The Float Den provides a back in the day underground warehouse rave atmosphere, The Ballroom resembles  a grand nightclub music venue setting, The Back Alley allows attendees to enjoy sets out in fresh air with a spectacular view of the New Orleans skyline and Mississippi River, while the Power Plant is also outdoors and is considered by many attendees as the "main stage" of the festival. All stages provide a different atmospheric feel, but all provide the same enhancing experience.
Aside from the incredible musical exposure that the festival brings, BUKU is a music AND art project after all, where artist expos of all types are dispersed throughout the festival grounds to add on to it's already funky and hipster vibe and for attendees to admire. Not to mention pop-up performers, a selection of the festival brand's hip and trendy merchandise for attendees to purchase, and a delicious variation of food and drink vendors all throughout the festival.
March 9th and 10th can't come soon enough, and we can't wait to hear which artists the event will be hosting this year. If you've never experienced all the astonishing and memorable effects that BUKU Music & Art Project has to offer, you won't want to miss out on this year's event!