Circoloco Heads to Brooklyn For 2-Day Halloween Event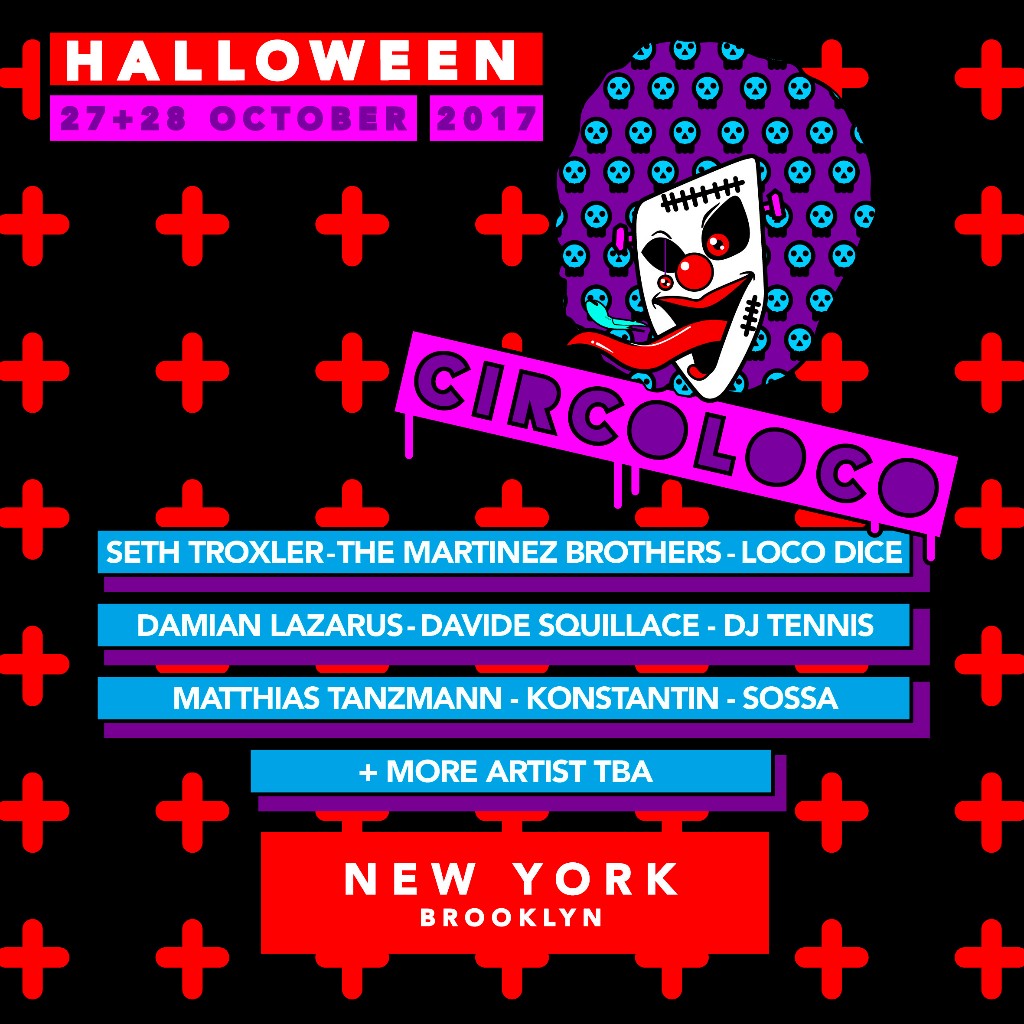 Yes, Circoloco and Teksupport team up to give you a two-day event to get you lost in some dark house and techno beats for a Circoloco Halloween.
With Halloween falling on a Tuesday this year, it's widely accepted that the whole weekend of October 27-29 will be filled with some awesome festivities. With New York being one of the best scenes there is for party options, choices are galore for the weekend. Before saying yes to anyone you should sincerely consider checking out the international party of Circoloco in Brooklyn.
The Circoloco Halloween event will be taking place on two days in the heart of the weekend, Friday the 27th and Saturday the 28th. If the name sounds familiar it's because it probably is. You might've heard them from their parties in London, Italy, Amsterdam, our very own New York, or their 19 year stint at DC10 in Ibiza. This will be their second run at the East Coast in Brooklyn after a highly successful premier in 2016. They're back this year, but with another night of fun to add. The day by day lineup has been released and on Friday you can get grooving to The Martinez Brothers and Loco Dice, not to be outmatched by headliners Seth Troxler and Jamie Jones on Saturday.
To help them settle in once again, local event curators Teksupport will be playing as Brooklyn hosts. Teksupport has paired with star Ibiza talent before like the United Ants team, and was in on the first Circoloco Halloween act last year. You take one international house and techno party throwers, and combine them with the local culture of Teksupport, you get an event that shouldn't be passed up.
Check out the fun in Brooklyn this Friday October 27 and Saturday October 28.