Inoki Party Brought Gabriel & Dresden Classics to Watermark Patio NYC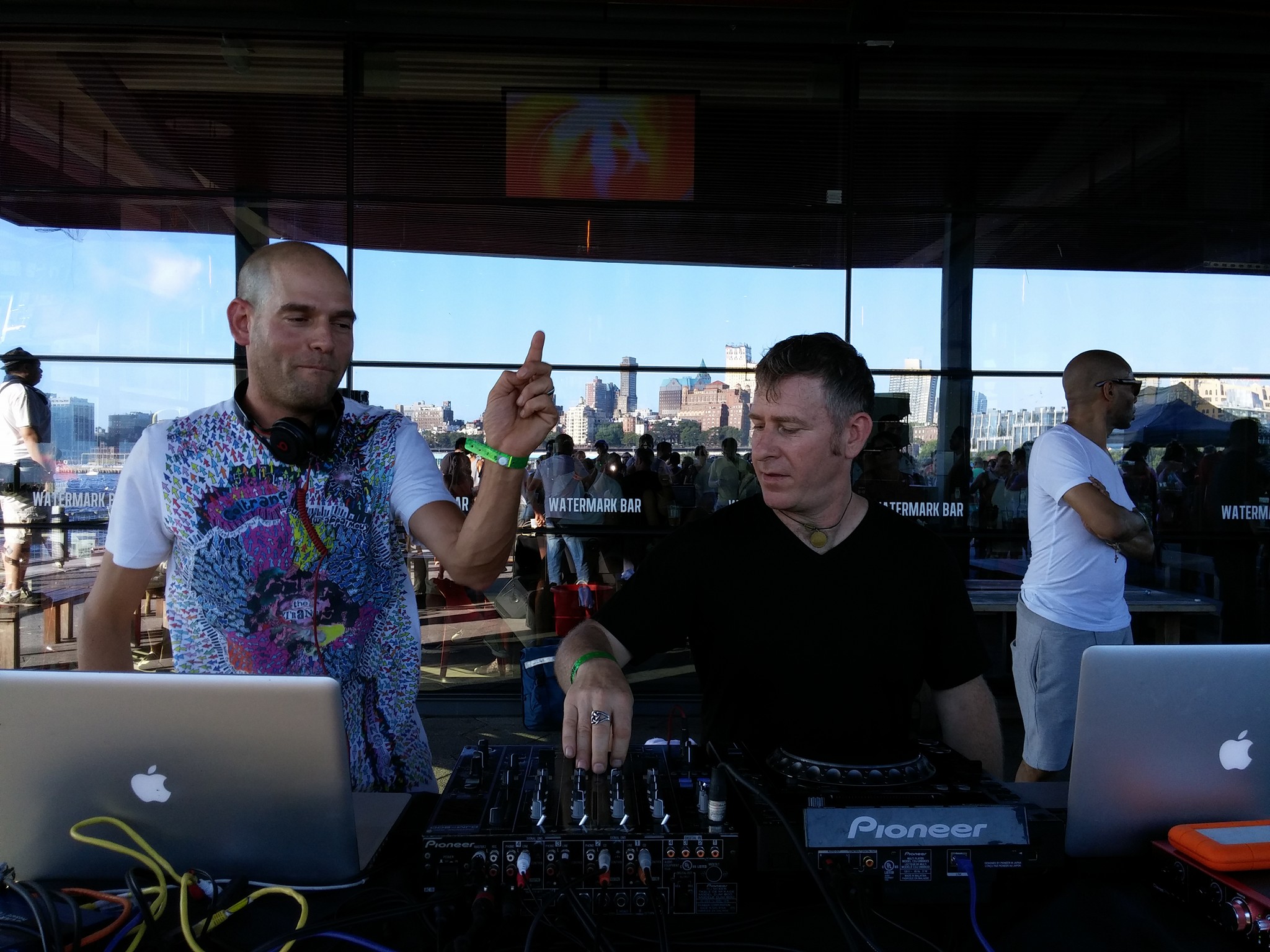 Inoki Party brought an outdoor Gabriel & Dresden Classics Party to New York City on Sat., Aug 13th
On Sat., Aug 13th, Gabriel & Dresden delivered a classics ensemble at New York City's Watermark Patio. Presented by Inoki Party, the event spanned from 1pm through 11pm with throwback tracks from the California-based duo for more than five hours.
Josh Gabriel and Dave Dresden—along with a crowd consisting of diehards and passionate, long-time supporters—were singing and dancing along to some of Gabriel & Dresden's most memorable productions and remixes.
Watermark Patio, just off the South Street Seaport, served as an ideal location for the well-organized event. The two-floor outdoor and indoor space boasted picturesque views of Manhattan, the Brooklyn Bridge, and East River.
Hundreds of long-time Gabriel & Dresden fanatics were treated to a daytime and nighttime soundtrack that included familiar tracks such as Motorcycle's "As The Rush Comes," "Without You Near" with Markus Schulz, "Tracking Treasure Down," and "Dangerous Power."
Almighty G&D remixes showcased during their waterfront ensemble included: Andain's "Beautiful Things," Sarah McLachlan "Fallen," Paul Oakenfold "Southern Sun," The Killers "Read My Mind," Andain "Promises," and "Swing 2 Harmony," among others. Other notable inclusions were "Silence" by Delerium feat. Sarah McLachlan, Josh Gabriel presents Winter Kills "Deep Down," and "No One On Earth" with Above & Beyond.
Keep up with upcoming Inoki Party events on their Facebook, here.
Photo credit: Zaneta Ortiz