Otto Knows Joins Ingrosso for Pacha NYC Closing Party on Jan. 23; Win Complimentary Tickets From The Nocturnal Times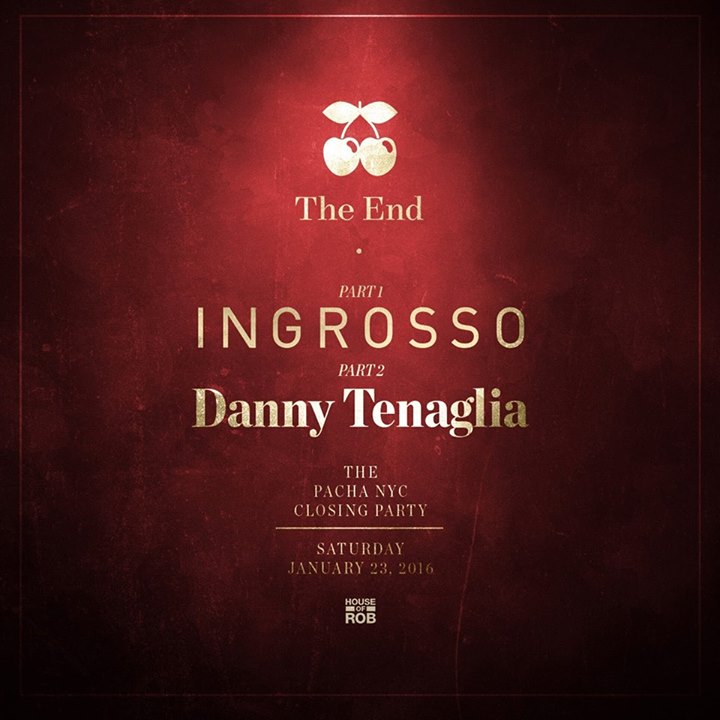 Iconic New York City nightlife staple, Pacha NYC, will close its doors for good on Saturday, January 23
Following a highly successful decade of dance music, the iconic Manhattan mega-club, Pacha NYC, will be closing its doors for good. The historic nightclub called upon Sebastian Ingrosso for the final set to be played on the main floor.
Ten years have passed since Pacha NYC first opened its doors, giving partygoers limitless memories and unforgettable experiences. The city that never sleeps is losing a landmark venue, but there's no denying that fans will bask in the glory that is Pacha NYC for one last time this coming weekend.
Otto Jettmann—better known to dance music lovers as Otto Knows—will deliver a closing performance alongside Ingrosso on Jan. 23.
The Swedish DJ/producer has recently joined forces with American violin star Lindsey Stirling for the release of a remarkabl new single, "Dying For You" featuring Alex Aris. In addition to his latest work alongside Stirling, Otto Knows is familiar to dance enthusiasts for his hits "Next To Me," "Can't Stop Drinking About You" with Bebe Rexha, "Parachute," and, of course, the wildly popular, "Million Voices."
Watch: Otto Knows feat. Lindsey Stirling & Alex Aris "Dying For You"

Enter to win two free tickets for Sebastian Ingrosso with Otto Knows at Pacha NYC on Jan. 23 from The Nocturnal Times:
*Contest ends on Fri., Jan. 22 at 8 pm EST.
The final event in The Pacha NYC Closing Parties series begins at 9 pm. Act II and Late Nite with Danny Tenaglia will follow.
Tickets for the final event at Pacha NYC are available HERE.