Herobust & Monxx Collaborate on "Giant Squiddim"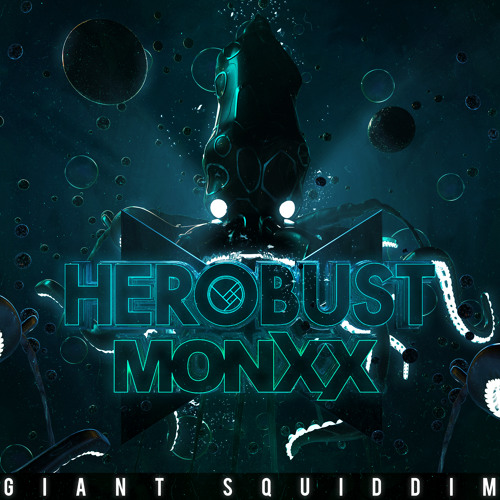 Herobust and Monxx just dropped their monstrous riddim collaboration, "Giant Squiddim," available for stream and download now!
We're in the midst of summer festival season and like the gym rat who works all winter to reveal that perfect bod on the beach, artists begin to reveal the secret bangers they've been dropping into their live sets. At EDC Las Vegas, Herobust brought up fellow grime star, Monxx, to drop their latest collaboration, "Giant Squiddim".
Herobust has been tearing up the trap and dubstep world since the release of his latest EP 'Vertebreaker.' Tracks like "Move mint," "Dirt Heater Tea," and the title track, "Vertebreaker" have found their way into countless sets and have been remixed by some of the best in the game. It seems that Herobust can do no wrong at the moment, as every track he releases becomes an instant hit.
Monxx has been at the forefront of this new riddim revolution, which has taken the trap and dubstep world by storm. Simple drums and immensely grimy synths have come to characterize this style of music that originated from chopping and layering multiple tracks live. As riddim becomes more popular, people are recognizing Monxx as one of the hottest in the game.
This new collaboration has an obvious nautical theme and takes riddim to the depths of the ocean where the "Giant Squiddim" resides. This monstrous track certainly takes influence from both artists and will throw any crowd into a frenzy. Caution to all headbangers because this one might actually break your neck. If you're lucky enough to see one of these guys live you'll certainly get to experience the raw power of "Giant Squiddim" live.
P.S. Wait for that second drop!