Calvin Harris Gets Groovy With 'Funk Wav Bounces Vol. 1'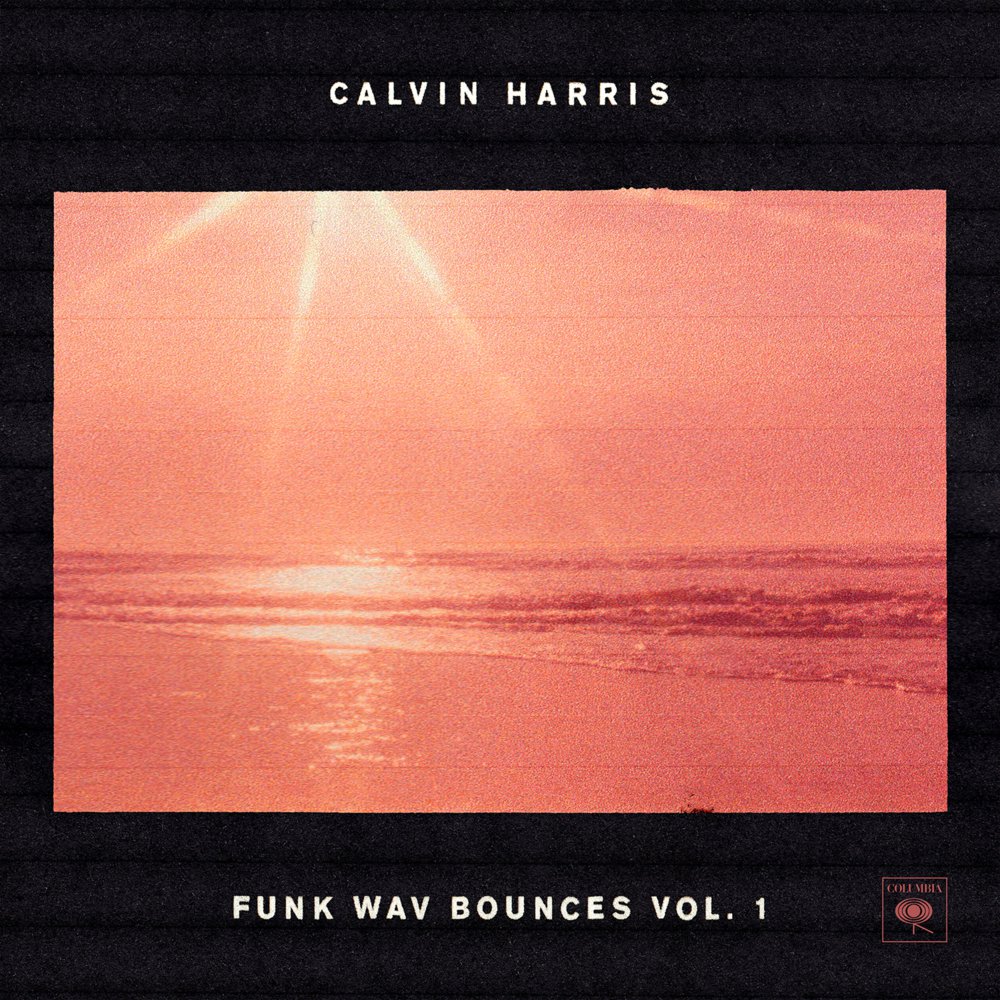 Calvin Harris kicks up the funk and gets groovy on new Funk Wav Bounces Vol. 1, his new artist album, which was released today through Sony Music Entertainment.
The fifth studio album from Calvin Harris, Funk Wav Bounces Vol. 1, was released on June 30 through Sony Music and features Pharrell Williams, Katy Perry, John Legend, Frank Ocean, Migos, Future, Travis Scott, A-Track, Nicki Minaj, Snoop Dogg, Big Sean, Khalid, Jessie Reyez, ScHoolboy Q, Kehlani, and Lil Yachty, among others.
"Slide" kicks off the 10-track ensemble, featuring Frank Ocean and Migos. One of the biggest electronic releases of the year, "Slide" has been a go-to inclusion in festival and nightclub DJ sets as well as across the airwaves. Track two, "Cash Out" feat. ScHoolboy Q, PARTYNEXTDOOR and D.R.A.M. promotes partying like it's 1980, followed by "Heatstroke" feat. Young Thug, Pharrell Williams & Ariana Grande.
Funk Wav Bounces Vol. 1 proceeds with the flowing "Rollin" feat. Future & Khalid and "Prayers Up feat. Travis Scott & A-Trak. Snoop Dogg, John Legend, and Takeoff join Calvin Harris on the LPs sixth track, "Holiday," followed by "Skrt On Me," which features a nearly unrecognizable vocal from Nicki Minaj.
The most recent single release from Funk Wav Bounces Vol. 1 is "Feels," which just dropped along with an official music video featuring Pharrell Williams, Katy Perry, and Big Sean. The disco-infused record wraps up with "Faking It" feat. Kehlani & Lil Yachty, and "Hard To Love" feat. Jessie Reyez.
Calvin Harris has traded in his signature sound and the mainstream, commercial EDM which he initially inspired for soul, funk, and disco. The fifth EP from Calvin Harris combines elements of all genres: disco, pop, hip-hop, electronica, rap, funk, and soul—all in 10 tracks. Funk Wav Bounces Vol. 1 follows Calvin Harris's previous LPs, I Created Disco (2007), Ready for the Weekend (2009), 18 Months (2012), and Motion (2014).
Listen to Funk Wav Bounces Vol. 1:

Calvin Harris – Funk Wav Bounces Vol. 1 track listing:
1. Slide ft. Frank Ocean & Migos
2. Cash Out ft. ScHoolboy Q, PARTYNEXTDOOR, and D.R.A.M.
3. Heatstroke ft. Young Thug, Pharrell Williams & Ariana Grande
4. Rollin ft. Future & Khalid
5. Prayers Up ft. Travis Scott & A-Trak
6. Holiday ft. Snoop Dogg, John Legend, & Takeoff
7. Skrt On Me ft. Nicki Minaj
8. Feels ft. Pharrell Williams, Katy Perry, & Big Sean
9. Faking It ft. Kehlani & Lil Yachty
10. Hard to Love ft. Jessie Reyez