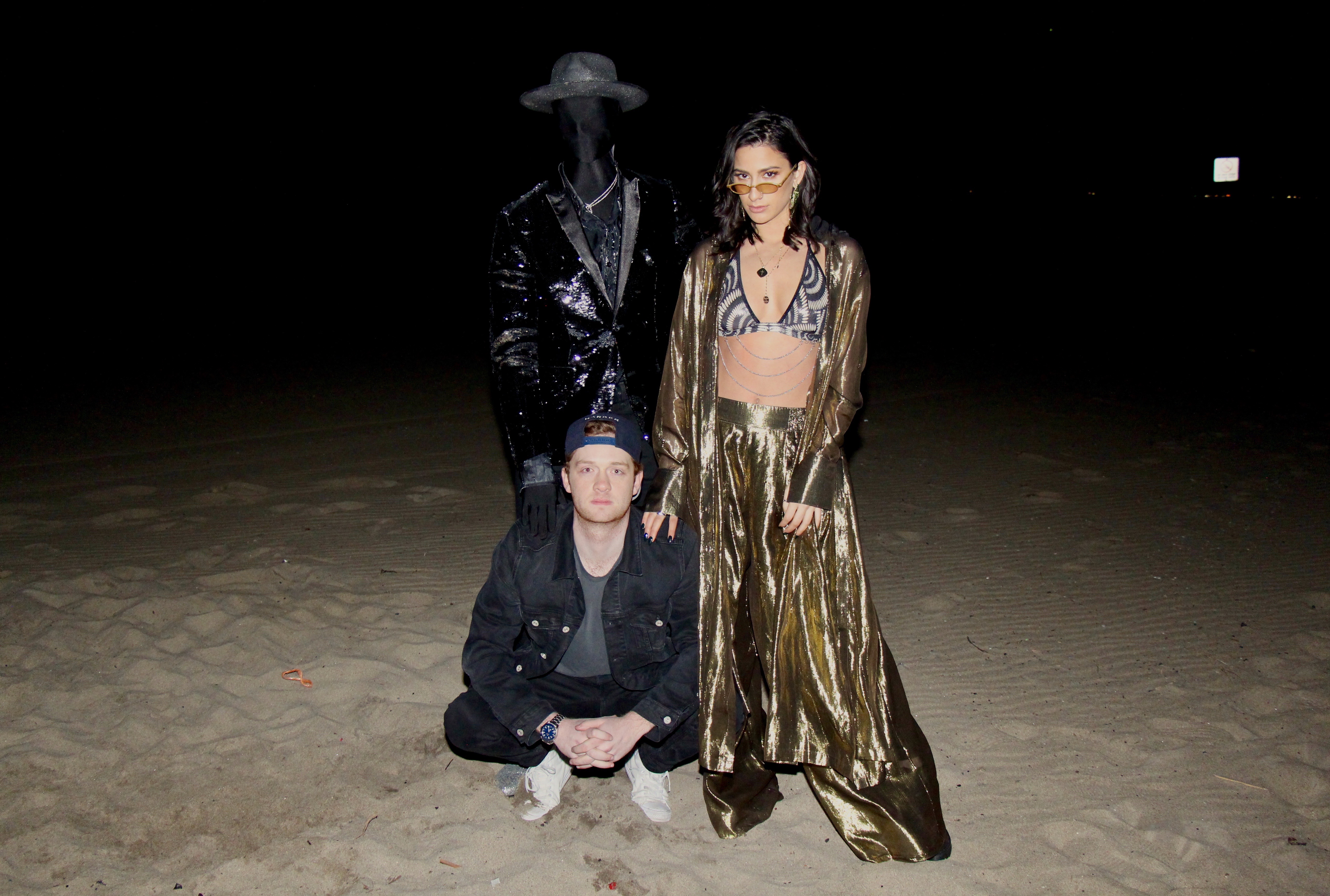 HARBER & Lexy Panterra "More Than You" Makes Billboard Chart Debut, Talk New Music Video [Interview]
Following its release on March 8, "More Than You" by HARBER x Lexy Panterra sees a stunning music video and official remix pack through 450 Music. "More Than You" made its debut on the prestigious Billboard Dance Club Songs chart at #50, serving as a career milestone for HARBER who celebrates his first-ever Billboard charting single.
In rotation on US Top 40, Mix show, and Dance Radio, "More Than You" is gaining spins in more than 30 of the top radio stations in the country. The vibrant and intricate official music video premiered on March 22 through Lexy Panterra's channel, just in time for Spring. The 'More Than You (Remixes)' EP, including HARBER VIP, Modern Machines, MIMO, and AmPm is now available via 450 Music.
"More Than You" has already seen support from The Chainsmokers, Dimitri Vegas & Like Mike, Chantel Jeffries, BetaBPM on SiriusXM w/ Liquid Todd, Robaer, & many more.
Watch: HARBER x Lexy Panterra "More Than You" Official Music Video:
The stunning "More Than You" music video tells the story of a love affair with the night. This symbolic representation of the "night", that she (Lexy Panterra) just can't seem to fend off, shadows her throughout her day. Directed by Zane Productions, the video was filmed across various historic Los Angeles locations, the video depicts how the night can set us free; giving us more than the monotony and repetitiveness that our routine, everyday lives may offer.
Premiered on iHeartRadio's Evolution Radio, "More Than You" quickly made its way into rotation on Top 40 US radio, all while garnering rave reviews from leading publications such EDM.com, Your EDM, The Nocturnal Times, DJ Times, EDM Sauce, Digital Journal, CULTR, EDM Tunes, This Song Slaps, EARMILK, Run The Trap, Raver Rafting, EDM Chicago, Music & Mojitos, The Music Elk, Dance Rebels, and many more.
Listen: HARBER x Lexy Panterra – "More Than You" [450 Music]
Co-written with Kate Morgan (The Chainsmokers "Hope" and US gold-certified DVBBS x Blackbear "IDWK"), "More Than You" illustrates a love-affair with the night. Lustrous and eccentric vocals from talented Los Angeles-based singer/songwriter Lexy Panterra transcend listeners into a relatable world of their very own, where they too are infatuated with the night. HARBER's signature sound shines through on "More Than You," as the producer/musician fuses elements of EDM, pop, Latin, crossover, reggae, dancehall, and moombahton — leaving his mark on the dance music community, yet again, crafting an undefinable genre within a league of its very own.

HARBER's upcoming tour dates include stops across NYC such as The Bowery Electric on May 23, where the artist is donating half of all ticket sales to a charity he strongly supports, To Write Love On Her Arms (TWLOHA). Tickets are available HERE. Try your luck by entering to win a pair of tickets from The Nocturnal Times, HERE.
Additionally, HARBER & Lexy Panterra are slated to perform the original and acoustic version of "More Than You" at Music Choice, SiriusXM, Pop Dust, Audiomack, Hollywood Life, iHeartRadio Beats & Booze, and The Funktion House, which will be live streamed on Weds., May 15 at 10pm EST at http://www.thefunktionhouse.com/live.
The official remix EP offers listeners a wide variety of mixes; perfect for any mood. The 5-track remix pack begins with the original mix of "More Than You" by HARBER & Lexy Panterra. Interpretations of "More Than You" include the festival-ready, club-banging HARBER VIP Remix; the standout, dance radio-friendly Modern Machines Remix; the transcending, genre-bending MIMO Remix; and go deep with the chill & tropical-infused AmPm Remix.
Listen to the official remixes EP:

"More Than You" is highly-anticipated follow-up single to HARBER's "Me And My Friends" feat. Angel Taylor [PRMD Music/ICONS], which landed on Apple Music's Breaking Dance/EDM playlist for three consecutive weeks. HARBER's debut original, "Summer You" [450 Music], saw features on Spotify's New Music Friday Cratediggers & Chill Tracks playlists, and spins on Los 40 Radio following its premiere on Dash Radio.
HARBER's latest remix of the GRAMMY Award-winning "Tequila" by Dan + Shay was featured on Z100 New York and SiriusXM, among others. Supported by The Chainsmokers and Trap Nation Radio, HARBER's remix of "Sick Boy" is one of many to hit the EDM circuit from the multi-faceted artist in 2018, in addition to "Solo" (Prismo) [PRMD Music], "I Wanna Know" (NOTD feat. Bea Miller), and EDM.com's Remix of the Week "Love Lies" by Khalid & Normani, among others. Stay tuned for upcoming HARBER remixes for The Chainsmokers feat. Ty Dolla $ign & bülow (Disruptor/Columbia), AFSHeeN & Nisha (Be Yourself Music), MOTi & more.