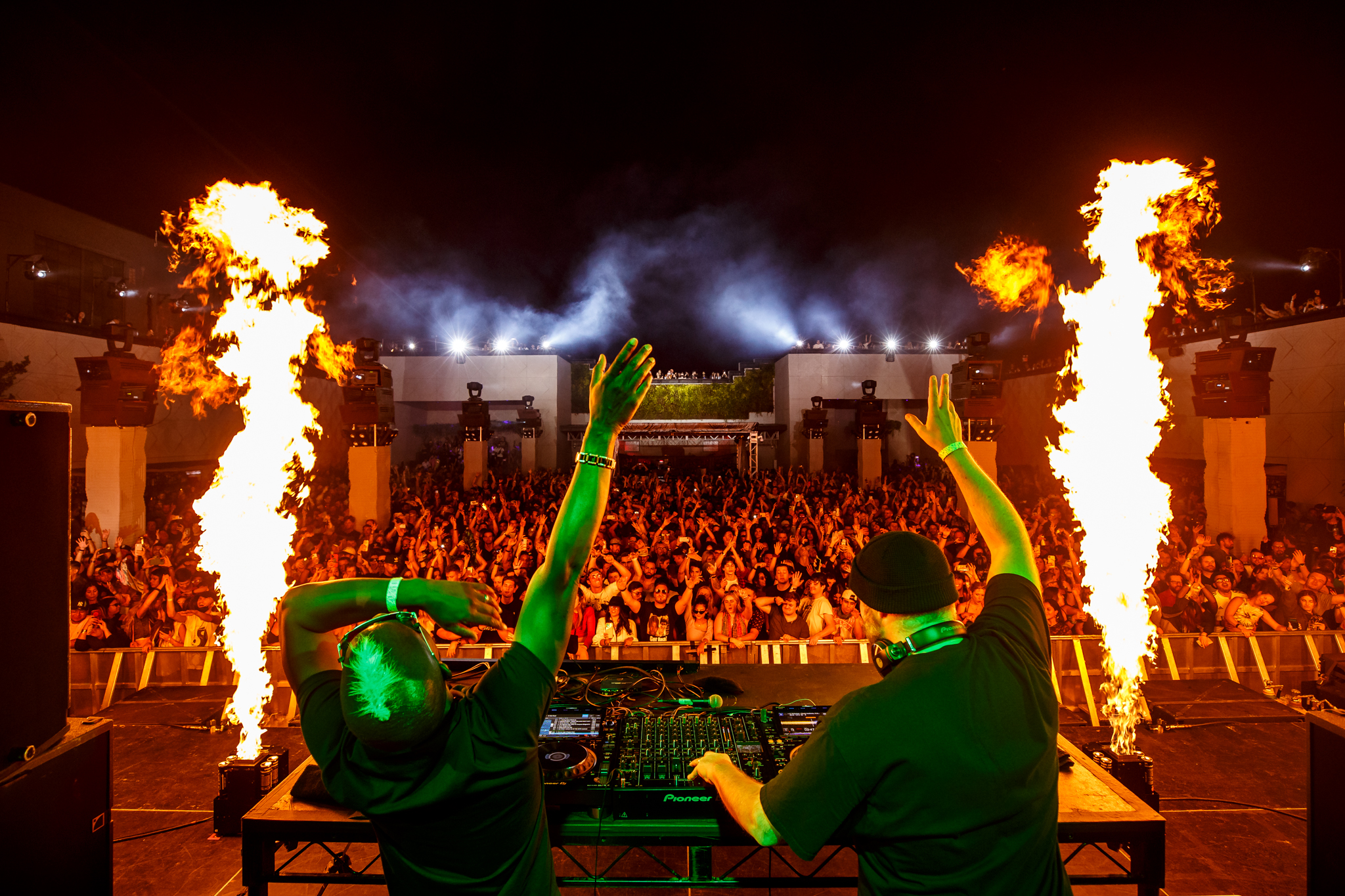 Green Velvet & Claude VonStroke Gear Up for 5-Hour Get Real Showcase at The Brooklyn Mirage
House music legends Green Velvet and Claude VonStroke, aka Get Real, gear up for another spectacular dual showcase at the most striking venue in New York City. On Sunday, June 12th, their respective imprints Dirtybird and La La Land will be joining forces to present a one-of-a-kind, 5-hour extended set at The Brooklyn Mirage.
After an assortment of successful and highly talked about Get Real showcases at the esteemed Brooklyn venue throughout the past few years, there was no way the dynamic duo would miss out on putting on another spectacular two-fold ensemble this time around. House music lovers from all over the globe already glorify the Dirtybird and La La Land founders and their imprints individually, but when the they come together in unison out on the decks on a singular stage, now that's where the magic happens.
Aside from an extravagant back to back extended set by Green Velvet and Papa Claude, this year's highly-anticipated Get Real showcase at The Brooklyn Mirage is set to include some pretty extraordinary opening acts and unique live vocal performances from some of the most legendary house vocalists in the game. Tik Tok trending tune "Gypsy Woman" vocalist Crystal Waters will be joining famed singers Dajae, Kid Enigma, and Nala out on the newly redesigned venue al frescovmain stage alongside New York's very own Joeski and rising Irish talent Rebūke.
Anytime Get Real touches foot in New York City, nothing but absolute madness happens, and we mean that in the best way possible. The last few times they were in town, tickets for their awaited b2b house soiree ended up completely selling out, so make sure you grab yours here before they're gone.