GoldFish Releases Second Single "If I Could Find" Before New Album Drops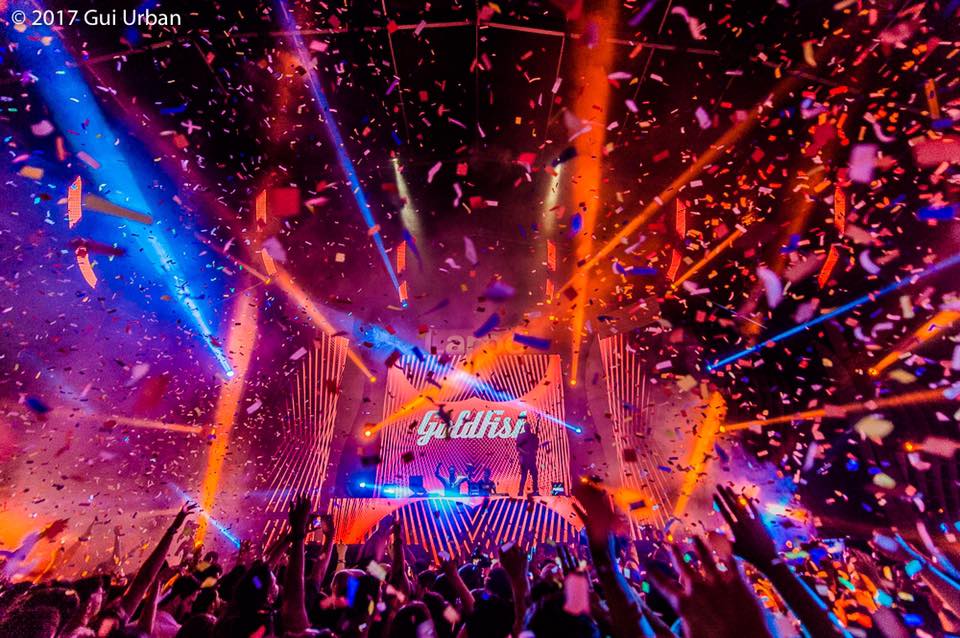 "If I Could Find" is the new single produced by none other than the ingenious South African Duo, GoldFish. The guys are back at it with the second release off their soon to come album Late Night People. Paired with the first single, "Deep Of The Night," the tone has been set for one of the most well-crafted combinations of artistic live instruments and jazzy melodies we've seen yet.
"If I Could Find" is just the kind of song you wake up to to have a totally rad day. GoldFish's fusion of dreamy lyrics and breezy beats on top of a steady dance rhythm makes for one hell of a feel good tune- and when that sexy sax kicks in, forget about it. The jazzy tone of the track wins you over in a heartbeat. "If I Could Find" is yet another soulful song created by a duo whose versatility and powerful flair proves to be their ticket to taking the scene by storm.
Listen to "If I Could Find" now:
"This song was born on the road, while driving up the winding mountain passes in Colorado for a show at the legendary Belly Up in Aspen. We had the track session plugged into the aux input of our car and we were working on it while our tour manager drove.  It was such inspiring scenery going by as Dave came up with the opening line 'If I could find a new state of mind…' and from there, we pretty much had most of the song done by the time we arrived in Aspen. The lyrics allude to a place that we are always chasing – escaping the myriad distractions of this world that are constantly pulling us away from living our best selves."
After emerging onto the scene with their debut album Caught In The Loop in 2006, GoldFish have transformed from dance music's hidden gems to leading visionaries with their unique production style. Sold out performances and festival appearances have sparked the attention of industry heavyweights like Sebastian Ingrosso, Robin Schulz, Sam Feldt, Pete Tong, and Fedde Le Grand. Their imaginative attitude has placed them on the rise as producers and inventive live performers.