Gareth Emery Brings 100 Reasons to Live Tour to Royale Boston on Fri. Sept. 30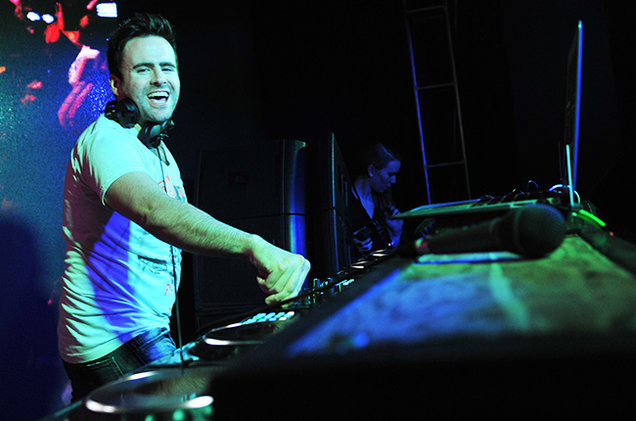 Gareth Emery is promoting his third latest studio album 100 Reasons to Live, released by Garuda (his own label) and Armada Music, by touring the U.S. and making a stop in Boston at Royale this Friday.
Gareth Emery is best known for his trance hit, "Sanctuary," which was voted as the 2nd biggest track of 2010 by Armin van Buuren's A State of Trance radio show poll, and "Concrete Angel." Since then, Emery has become a part of the movement of making dance music accessible to house fans and his sound has shifted towards progressive house in his new album, which features vocal tracks and catchy beats. Still, the tracks "Reckless" featuring Wayward Daughter and "Save Me" featuring Christina Novelli are uplifting trance anthems which highlight the album, at around 138 BPM with euphoric build ups, these tracks strike the perfect balance with the rest of the high energy tracks. Since the album does span many genres, it is something that all electronic music fans can appreciate! There are also many collaborations on the album, such as the melodic "Until We Meet Again" with Ben Gold, and "CVNT5" with Ashley Wallbridge which is a parody poking fun at the commercialization of dance music in the industry.
Gareth Emery releases music under his label, Garuda, which features record releases from Ben Gold, Tritonal, and M.I.K.E. Emery also created the brand Electric for Life, which replaced his Gareth Emery Podcast, and is a radio show, live show, and charitable foundation. The next Electric for Life event will be on New Year's Eve in a Brooklyn warehouse, currently with Christina Novelli, Standerwick, and Emery himself confirmed to play with two more artists to be announced.
The last time Gareth Emery played in Boston was on a Wednesday in April at the smaller club venue, Ascend, so his album showcase tour at Royale will be a night to remember and one you don't want to miss! Check out the video for the track "Reckless" below:
Watch the official music video for "Reckless:"

Tickets for Gareth Emery at Royale Boston are available HERE.