Bryan Kearney & Friends Brought Trance to Brooklyn Warehouse With Kearnage Label Showcase NYC Debut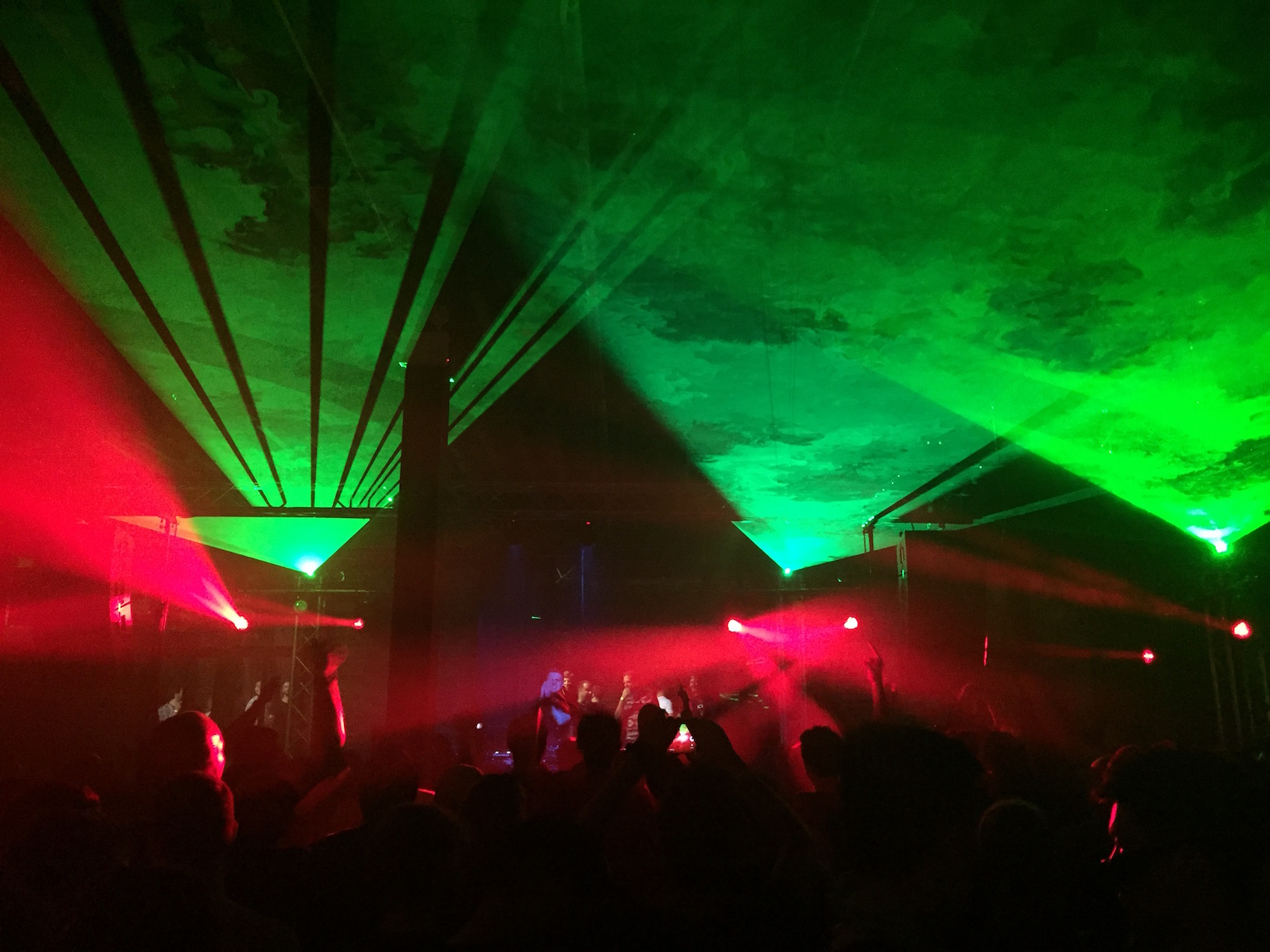 Kearnage Label Showcase Makes NYC Debut: Global Dance Floor Driven Trance Took Over a Brooklyn Warehouse this Weekend
Making its' U.S. debut, Bryan Kearney's label and world tour event Kearnage did not disappoint New York City's trance fans. Presented by Esscala, the event took place at 23 Meadow St. warehouse in Brooklyn. The warehouse was a dark, intimate venue with low ceilings and an outdoor back garden windows that opened onto the stage, making it the perfect setting to match the unpretentious sound of the music. The New York TranceFamily came out in full force, with fans wearing Pure Trance and trance festival wear, including A State of Trance and Dreamstate gear.
New York City's own talented Mir Omar opened the event at 10 PM, and his progressive sound was the perfect way to set the tone and build up the anticipation of the night. Having played numerous shows in NYC including Output, Verboten, and Cielo, Mir Omar is a local favorite whose key influences such as Paul van Dyk and John Digweed, ensure the crowd that he is sticking to pure roots, void of the most recent commercialization of dance music.
Scottish DJ Will Atkinson was on next at 11 PM, coming off of the high of an open to close set the night before in Washington, D.C. Atkinson, who is probably best known for his underground psytrance and electronic sound, is an extremely talented producer, having his own radio show the Mainline and now his BBC Radio 1 Residency. A subtle build up with pounding beats and melodies, he debuted new sounds with flawless mixing and the room got more energized with each transition. Some highlights were the debut of his new release "Dusk" as well as his highly regarded remix of John O'Callaghan's hit vocal track, "Lies Cost Nothing". The room went absolutely wild when he closed with his chart topping summer hit, "Pat Butcher."
The man of the hour, Bryan Kearney himself, took the stage at 1 AM. Immediately the tempo of the sound changed to a faster, pounding bass beat that Kearney is well known for. Kearney started off by showcasing Key4050 tracks, his newest venture teamed up with John O'Callaghan, which is characterized by dark, old school, tech sounds. The Key4050 rework of the classic trance tune, "Till There Was You" by Rachael Starr, was played which has been a recent crowd favorite. Under the same alias, he then transitioned to their recent release "Dinklebot". Kearney's 3 hour set spanned the many different genres of trance, from psytrance to classic melodic trance. Other highlights from the set included "The Forging of Steel", the new release by John O'Callaghan, "We are the Creators" by Bryan Kearney and Vini Vici, and Will Atkinson's "Numb the Pain."
British Radio Host, DJ and Music Producer Jordan Suckley from Liverpool, England closed out the night with his set from 4 AM to 6 AM. Suckley kept the dance floor energized with higher tempo tech trance, and a full crowd of dedicated trance families remained to rave. The momentum of the night picked back up, which highlights including his newest release with Sam Jones, "Hijacker (Chris Schweizer Remix)," Simon Patterson's "Smack (WAIO Remix)," and "Alpha Omega (Sneidjer Remix)" by Team Argentina.
This was arguably the most successful trance event of the year so far for New York, and those who are starting to listen to trance along with the dedicated loyal fan base, have much to look forward to for events in the city! To relive the night, check out Bryan Kearney's set that was recorded below.
Bryan Kearney 3 Hour Set Kearnage Brooklyn, NY: