Galantis Announces Halloween BKWRHS Event on Sat., Oct. 29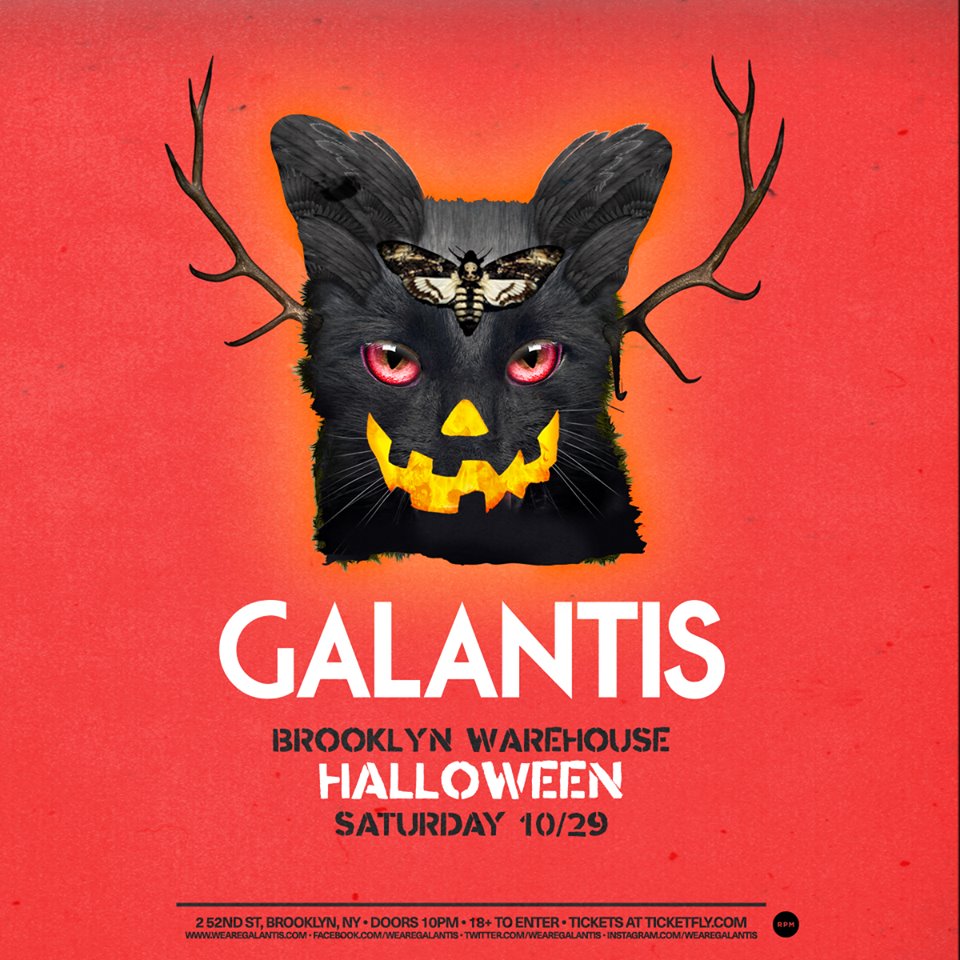 Seafox fans unite! Big Beat Records duo, Galantis, celebrates Halloween with BKWRHS event in New York
Following the recent release of their new single with Hook N Sling, "Love On Me," Galantis has announced a headlining Halloween event in New York City. After a teaser photo of the group's notorious Seafox turned jack-o-lantern went viral on social media yesterday (Mon., Oct. 3rd), dance fans speculated the Big Apple return of the DJ/production duo.
The Swedish EDM duo is made up of members Christian "Bloodshy" Karlsson of Miike Snow and Linus Eklöw, also known as Style of Eye. They've been dominating the EDM circuit with their contagiously fun tracks, such as "Peanut Butter Jelly," "Runaway (U & I)," "Gold Dust," "In My Head," "You," and "Make Me Feel" from the Netflix Original Film, XOXO. Atop of their budding discography, the guys also released their debut album, Pharmacy, in 2015 through Big Beat Records.
Watch the official music video for "Love On Me" with Hook N Sling:

The 18+ BKWRHS Halloween event spans from 10 p.m. until 5 a.m.
Tickets for RPM Presents Galantis BKWRHS Halloween on Sat., Oct. 29 are on available now, HERE.
Galantis & Hook N Sling Release "Love On Me" via Big Beat Records
Keep up with Galantis and follow them on Facebook, Twitter, and Instagram.