FYF Fest 2017: Five Reasons Not to Miss the 12th Annual LA Festival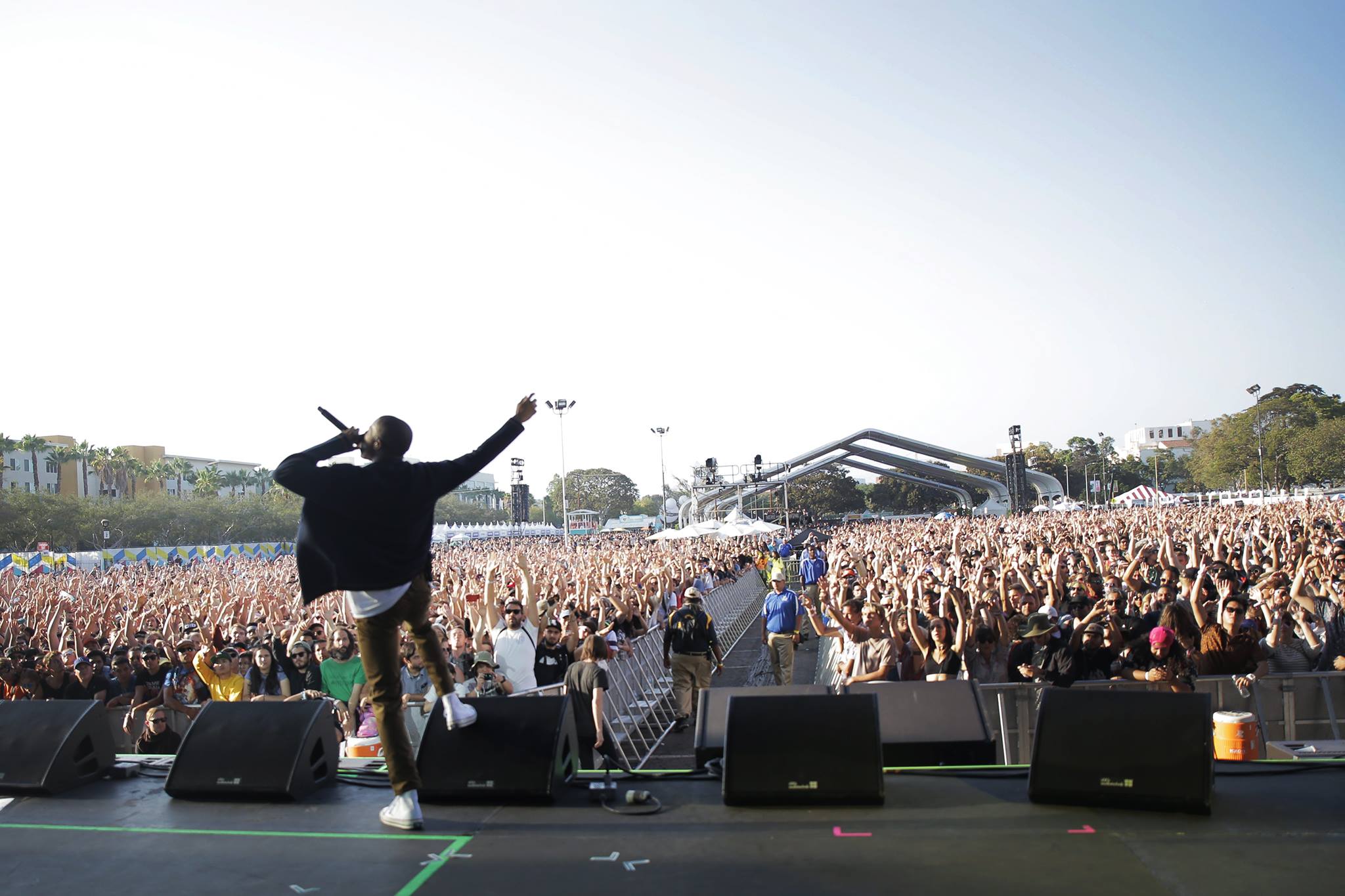 Los Angeles' flagship multi-genre event FYF Fest will return to Exposition Park July 21-23 with a stacked lineup of talent. Since its inaugural edition in 2006, FYF Fest has ballooned from a homegrown punk kickback to a national treasure of top-drawer talent across the musical spectrum. This year, the festival has expanded to a three-day bacchanal and will be headlined by acts including Missy Elliot, Bjork, Frank Ocean, Nine Inch Nails, A Tribe Called Quest and more.
The Nocturnal Times has outlined our top five reasons not to miss FYF Fest, so grab your tickets now and get ready to boogie down.
Music
FYF boasts an impressive lineup of musical acts that touch all corners of the dance floor – ranging from hip-hop and soul to electronic and indie, punk and disco to techno, and even comedy from the likes of Hannibal Buress. At FYF diversity is king, and revelers can groove to every BPM imaginable. Have a look at this year's lineup and set times:
The gates open at 2pm each day, which leaves plenty of time to explore the festival grounds and experience new music. Step out of your comfort zone and discover talent across the six stages at FYF Fest. From electronic to indie, rock to hip-hop, comedy to art, FYF has something for everyone.
Location
Nestled in Downtown, Los Angeles, you can arrive to FYF Fest by bus, metro, bike, Uber or even walking! Exposition Park is flanked by great restaurants and bars where you can grab brunch or pregame to kick off your day.
Style
Los Angeles is known for its multi-culturally-influenced style which permeates the fashion-forward FYF crowd. Grab your glitter, flat brimmed hats, Dr. Martin boots and fishnet tights and prepare for an onslaught of Instagram photoshoots.
Vendors
Make sure your wallets are stuffed with cash because FYF's vendor selection is second to none. Browse the extensive food options, pick up a new tee, and peruse the record collection.
The people
The festival's diversified lineup draws attendees from all walks of life who share one commonality – love of cool, well-produced music. Congregating patrons from a multitude of backgrounds makes for an infectiously good vibe that can be felt throughout the weekend.
Grab your tickets for the 12th annual FYF Fest at fyffest.com.
Photos courtesy of FYF Fest Facebook