Five Memorable Sets From Dreamstate NY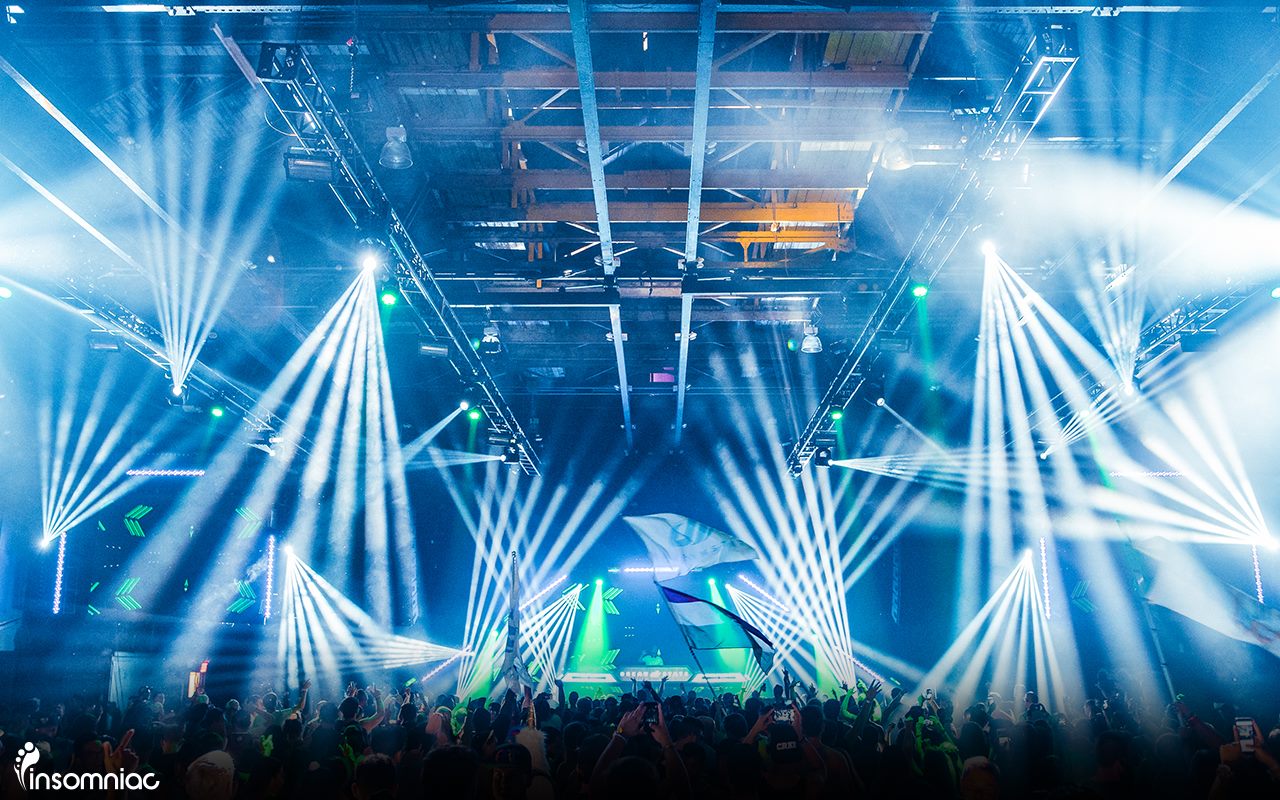 Insomniac's Dreamstate NY made its East Coast stand-alone two-night debut this past weekend at the Brooklyn Hangar
On Fri., Aug. 26 and Sat., Aug. 27, Dreamstate NY landed on the East Coast, completely dominating the Brooklyn Hangar. Equipped with lasers and 138 BPM DJ sets, Your United Trance Destination, Dreamstate, brought acts such as Markus Schulz, John O'Callaghan, Infected Mushroom, and many more to New York City.
Following the two-night spectacle, here's which sets we've declared as five of the most memorable sets from Dreamstate NY.
Markus Schulz
As part of his Watch The World album tour, famed Coldharbour Recordings boss, Markus Schulz, made his return to the the Dreamstate stage. Undoubtedly delivering one of the most action-packed performances during the first ever stand-alone East Coast Dreamstate event, Schulz brought a 2-hour ensemble to the Brooklyn Hangar. With the 2016 album release, Watch The World, Markus brought vocalists for live performances of the LPs tracks. Ethan Thompson was there to sing atop "Love Me Like You Never Did." Adina Butar was in the house to sing "New York City Take Me Away," "Muse," "Breathing," and "You & I," while Nikki Flores provided vocals on "Leaving LA." Also included in Markus' set were "Destiny" feat. Delacey and Cosmic Gate's classic, "Exploration Of Space."
John O'Callaghan
Subculture's John O'Callaghan has remained true to his trance roots—and his knowledge and expertise are showcased through his DJ sets. JOC's Dreamstate ensemble was undoubtedly a highlight for trance fans as the Irish musician once again delivered a powerful set full of recognizable tunes. The trance titan, John O'Callaghan, is responsible for producing some of the biggest trance anthems of all time. Included in his set were Rachael Starr "Till There Was You," Mark Sherry "Follow Me," and his euphoric new remix of Gareth Emery feat. Christina Novelli "Save Me."
John Askew
Setting the tone for Dreamstate's first night, energetic producer and DJ, John Askew, had thousands of party-goers moving at the Brooklyn Hangar. Askew began at 11 p.m., immediately following a uplifting set from Standerwick. Keeping the BPMs high, Askew's one-hour ensemble, which was fully equipped with proper lasers and light-shows, included tracks such as his 2016 release, "A Million Stars," and Mark Sherry "Gravitational Waves."
PureNRG (Giuseppe Ottaviani & Solarstone)
When Giuseppe Ottaviani and Solarstone join forces for their PureNRG
Between the two, Giuseppe and Solarstone, they've accumulated a plethora of single releases that have become mainstays within the trance music community. Veracocha "Carte Blanche;" a euphoric mash-up of David Guetta's "When Love Takes Over" feat. Kelly Rowland; Eric Prydz "Opus;" an enrapturing remix of Michael Jackson's "Smooth Criminal; and their latest single, "Scarlett."
Infected Mushroom
Iconic electronic duo Infected Mushroom delivered a live ensemble on Sat., Aug. 27, full of psy-trance gems. Known for their diverse musical style the duo brought a memorable closing showcase to the Brooklyn Hangar, where they showcased their own creations such as "Liquid Smoke," "Deeply Disturbed," and "Heavyweight." The pair also had Dreamstaters moving to Josh Money "Open Up My Head" and Coming Soon & Bryan Kearney "Anti Social Media."
Insomniac's Dreamstate will host upcoming events in Melbourne, Australia (10/1), San Bernardino, CA (11/25 & 11/26), and Mexico City (12/3).
For more information about Dreamstate, visit dreamstateusa.com.
Photo Credit: Insomniac Events