Electric Adventure Brought Marshmello, Brillz to Premier at Borgata Atlantic City, Despite Festival Cancellation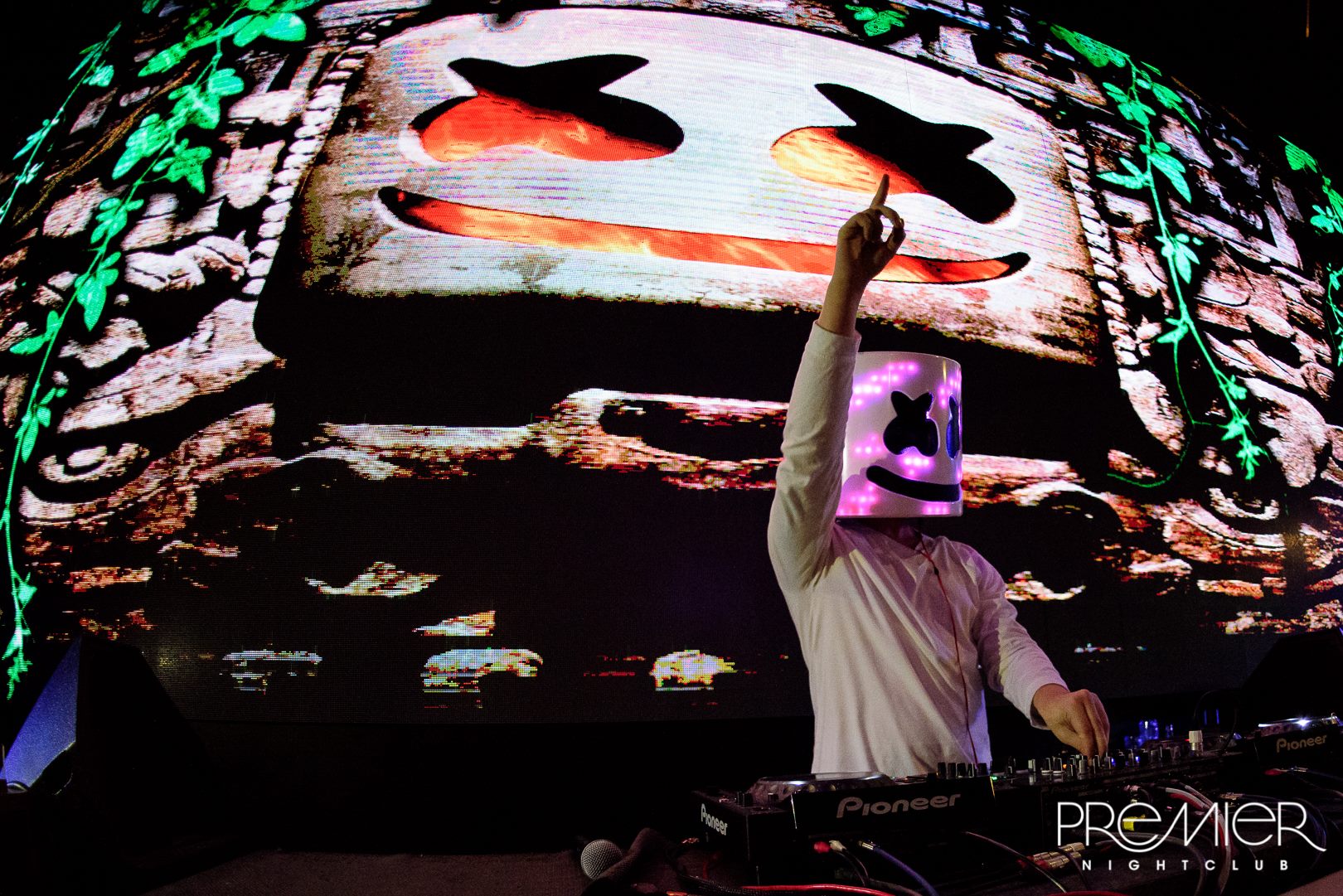 Electric Adventure presented Marshmello with Brillz at Premier Nightclub at the Borgata in Atlantic City, NJ on Sept. 25th
The cancellation of this year's Electric Adventure seemed to have slipped the minds of Marshmello fans this past Sunday (Sept. 25) night, as the infamous masked DJ/producer dominated Atlantic City's hottest nightclub. With support from the talented Brillz, Premier Nightclub at the Borgata Hotel Casino & Spa was filled to the brim with dedicated trap fans repping Marshmello gear and chanting the words to every song. Mello's stellar set, paired with the unbelievable hype from the crowd, made for one hell of a Mellogang extravaganza.
Mello kicked off the night with his staple intro and twist on Eminem's lyrics, "Hi, my name is… Marshmello," mixed with the lyrics from his track "KnOw ME," and mashed with his hit song, "FinD Me." The crowd erupted as the club filled with confetti and smoke, while the gargantuan, state of the art LED screen displayed the words "Find Me," floating around as marshmallows in a bowl of cereal. He's always had a sense of humor that shines through in all of his performances, as well as on social media.
Marshmello's newly released remix of Martin Garrix's, "Oops," was a fan favorite of the night, as well as his remix of Galantis', "No Money." He couldn't forget his "WaNt U 2" VIP remix featuring his BFF, Slushii, who also appeared at Premier Nightclub the night before. Mello took "party on a Sunday," quite literally with Travis Scott's "Antidote." His popular remix of Duke Dumont's "Need You (100%)," featuring Jauz, and Ookay's hit track, "Thief," were also major highlights of the night.
No Marshmello show would ever be complete without his best and most well known song, "Alone," which had every party goer singing along as if their life depended on it. Closing out a phenomenal set, Mello dropped none other than his remix of Adele's "Hello," before bidding Atlantic City farewell.
After only a year, Marshmello and his gang have created a movement that doesn't seem to be slowing down any time soon. His music resonates with fans from all over the world and has connected them in a unique and positive way. We can only wait patiently for the release of his latest music. One thing we know for sure, is that we will not be disappointed!
Photos courtesy of Premier Nightclub's Facebook