Exclusive Premiere: EDX No Xcuses 295 Presented By The Nocturnal Times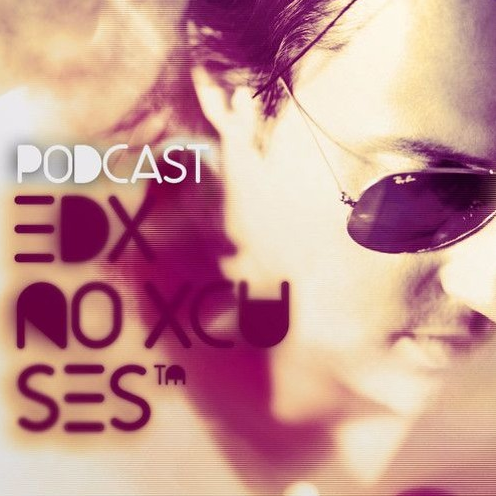 The Nocturnal Times and EDX have teamed up once again to bring you the latest in the No Xcuses mix series with episode 295
The long standing EDX weekly radio show No Xcuses brings its next 60 minute mix to the airwaves alongside The Nocturnal Times. Having done his show for over five and a half years he's built a stable following drawing in thousands of listeners weekly. EDX has been responsible for hits such as the feature 2015 Ultra Aftermovie opener, the Sam Feldt "Show Me Love" EDX's Indian Summer Remix and house classic "Missing." Balancing a good repertoire of true old school originals like "Angry Heart" and modern day tunes he comes to you every week with his hand selected and mixed tracks he's currently feeling.
Episode 295 starts off with the unreleased feel good tune from EDX due out on November 4th, "High On You." EDX does a great job of throwing in a little bit of everything, like the Armada Deep remix from Forstain in "Dreaming" which does exactly that, and puts you in a relaxed hazy mood. Then you also get a little bit of an edge in house with the Fools Gold Record release "Tusks" by Felon. EDX knows how to please the listeners by also including hot fresh releases like Nora En Pure's "Tell My Heart" and the Lost Frequencies new age jam "What Is Love 2016" to finish out the mix.
Listen to No Xcuses 295 presented by The Nocturnal Times:

No Xcuses 295 is available on iTunes.
Between his devoted weekly radio show and his international touring in October EDX proves to be one of the hardest working producers in the industry. It's overwhelming to imagine him performing in South Korea or Mexico one day, working on new releases such as "High On You," all while keeping the at-home fans happy with his No Xcuses show every week. The fun doesn't stop as EDX will be once again on the road internationally heading into the last couple months of the year. He's got scheduled stops in Boston, Brazil, and will bring it back to Marquee in NYC on December 16. For those of who are unable to attend one of EDX's memorable and energetic live shows, be sure to stay in the loop with this week's No Xcuses 295 presented by The Nocturnal Times.
Listen to EDX's new single, "Omertá"

Keep up with the latest EDX happenings by follow him on Facebook and Twitter.