Re-Experience ADE 2016 with the Insomniac Records Compilation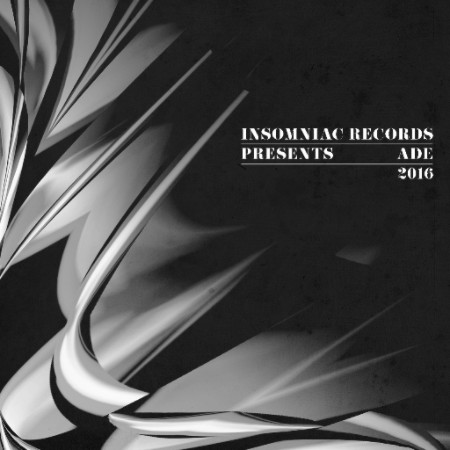 Insomniac Records recently released their ADE 2016 compilation to top off a widely successful gathering in Amsterdam
This year's Amsterdam Dance Event was collectively one of the finer celebrations in recent years, and you can still live through these moments in the Insomniac Records 2016 compilation. This year's ADE took place on October 19-23 across the greater Amsterdam region and was composed of over 150 hosting venues. With roots that stem back to the 90s, it makes sense such a seasoned name as Insomniac wanted to celebrate an equally worthy event. Insomniac Records officially got its start in 2014, but was a product of arguably one of the biggest names in American dance, Insomniac. Check in on some of the best sounds to be heard at this year's ADE 2016 via Insomniac Records.
To start off the 15 track compilation, two UK duos bring you the vibrant warm tune of "Ngoma" by Bodhi before plunging into the hard house track by Mak & Pasteman "Creep." It wouldn't be a proper techno compilation if there wasn't some sort of Brooklyn influence in the mix, and Walker & Royce represent well with the original "Wakey Wakey." To follow is BOT's hypnotically smooth "You Can Rise" lining up a back to back of compilation favorites.
The heart and soul is found within the middle belly of any type of release, and the Insomniac Records ADE 2016 compilation couldn't have selected a better display of both solid yet varied displays of house music. "Pull It" by Worthy throws up for another release highlight, it's to no surprise as he holds a Dirtybird background as well. For a touch of darkness and feel good house give "Game of Grooves" a shot by Mike Vale.
The Insomniac Records ADE 2016 compilation wraps up it's yearly mix with the bass heavy "Myli" by Beatport top spot holder, Julian Jewel. Closing rights were given to Blacksoul and the rising "Right Stuff" bouncing house track. The yearly compilation of ADE chosen and put together by Insomniac Records holds a tastefully selected set of diverse styles found within the House realm.
Listen to the full playlist on SoundCloud below:
You can purchase the Insomniac Records ADE 2016 Compilation via iTunes, Amazon, or Google Play, HERE.
Following Insomniac Records for more information on future releases and more on Twitter, Facebook, and Instagram.