EDC Las Vegas 2016: Watch the Official EDC 20 Trailer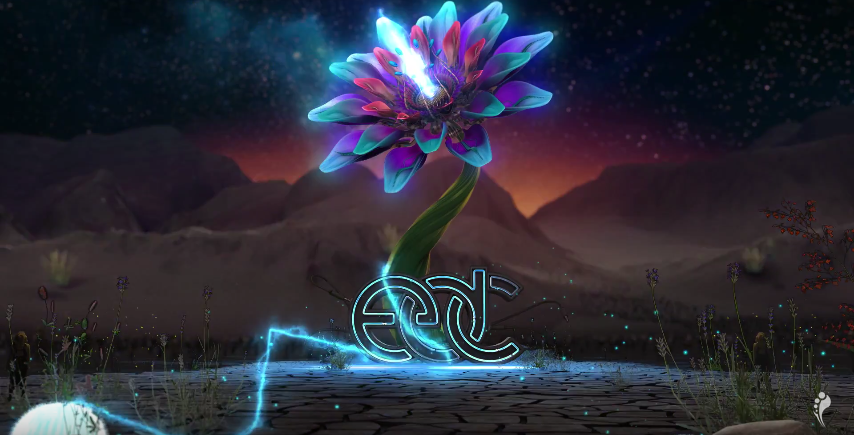 Insomniac Events unveils the official EDC20 trailer ahead of EDC Las Vegas 2016
Celebrating 20 years Under the Electric Sky this year, EDC Las Vegas (EDC20) returns to the Las Vegas Motor Speedway from June 17-19, 2016. Insomniac just released the official trailer for this year's spectacle, which clocks in at nearly ten breathtaking minutes.
Watch: EDC Las Vegas 2016 Official Trailer:

The newly unveiled trailer, which was released today (April 28), includes a soundtrack of 10+ high-energy tunes. Included in the EDC Las Vegas 2016 trailer are tracks from: Hoodboi feat. Lido ("Palm Reader [Treasure Fingers Remix]"); GTA ("Help Me"); LH4L ("Bring Dat"); Chris Lake & Anna Lunoe ("Stomper"); Brennan Grey ("Mode"); Fred V & Grafix ("Ultraviolet"); Dodge & Fuski & 12th Planet ("Disciple"); D.O.D ("Taking You Back [Afrojack Edit]"); TNT ("Ravish"); Brooklyn Bounce ("Loud & Proud [DJ Isaac Remix]"); and Seven Lions feat. Lights ("Falling Away [Festival Mix]").
Ahead of the long-awaited trailer for EDC Las Vegas 2016, Insomniac revealed a commemorative video last week chronicling the history of Electric Daisy Carnival, The Road to EDC20 (watch below):
Although the lineup for this year's Electric Daisy Carnival has yet to be revealed, General Admission tickets for EDC Las Vegas are almost sold out (90 percent sold out). Tickets for EDC20 are available HERE.
Journey with us through all the worlds that create EDC, as we celebrate 20 Years of Life, Love, Art, and Individuality at Electric Daisy Carnival Las Vegas!
For more information and to purchase tickets for EDC Las Vegas 2016, visit LasVegas.ElectricDaisyCarnival.com.
EDC Las Vegas in on Facebook, Twitter, and Instagram.
Before the famed Electric Daisy Carnival celebrates 20 years Under the Electric Sky in Las Vegas, EDC NY returns to Citi Field for its fifth annual installment on May 14 & 15. More information on EDC NY 2016, to purchase tickets, and find ten acts The Nocturnal Times suggests you catch this year, can be found below:
EDC NY 2016: 10 Must-Catch Acts at Electric Daisy Carnival New York