DJ Snake & Selena Gomez Come Together For "Selfish Love"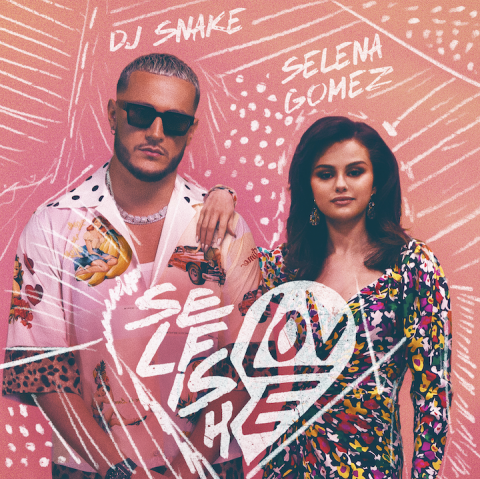 DJ Snake and Selena Gomez have joined forces once again. This time, the duo has released their bilingual new single "Selfish Love." The breathtaking song has been accompanied by a stunning official music video from award-winning filmmaker Rodrigo Saavedra. "Selfish Love" follows DJ Snake and Selena Gomez's first collaboration, "Taki Taki," along with Ozuna and Cardi B.
"With the whole world being separated from each other I kept looking and working only on pure good vibes. I wanted to make music for the world and mix all my favorite influences of afrobeat, Latin music, something that felt grounded and organic. Selena and I had been talking and after 'Taki Taki' we had to give the world another round with fresh summer vibes. Something that made it feel like summer the first time you heard it. 'Selfish Love' came very naturally for us and I think it's the perfect evolution for our history together." – DJ Snake
Multi-platinum, French DJ/producer DJ Snake, coupled with pop superstar Selena Gomez have once again resulted in a flavorful dance anthem that's guaranteed to have you singing and moving along instantaneously. Snake continuously breaks barriers and defies the rules and precedents of what dance music is "supposed" to be. A dreamy, yet beautifully bittersweet vocal performance from Selena Gomez — which includes lines in both Spanish and English — atop DJ Snake's genre-bending production, results in a stellar finished product that is "Selfish Love." Full of grace, grit, raw emotion, and funk; just when you thought it might be impossible for the two to deliver another certified fresh original, following their 2018 grand slam — "Selfish Love" hits it out of the park.