DJ Snake "Let Me Love You" ft. Justin Bieber Gets New Marshmello Remix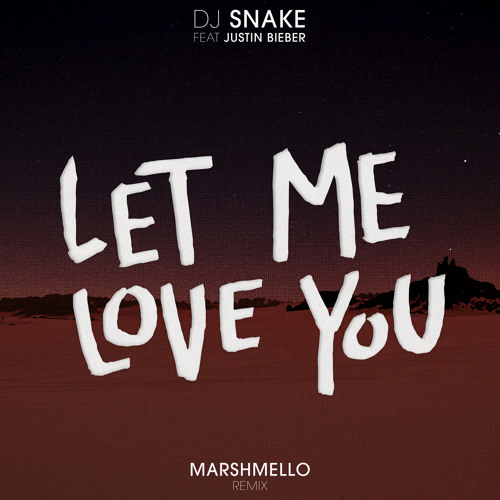 Our favorite masked mello-bandit is back at it again, as he finally dropped his remix of DJ Snake's "Let Me Love You," feat. Justin Bieber this past Friday.
Marshmello has become a remix-making machine since he came into the EDM spotlight. He's taken on remixes of the biggest pop songs and his fans have not been disappointed.
The hit song by DJ Snake peaked at #4 on Billboard's Hot 100 Chart, and currently sits at #8 after sixteen weeks. Mello began teasing his remix via Snapchat, back in October, and Mellogang has been anxiously waiting for the full version. It's no surprise that Mello decided to remix the track, since the success of his remix of "Where Are Ü Now," by Jack Ü, also featuring vocals by Bieber. The remix drew over 19 million views on YouTube and 10.3 million plays on SoundCloud since it was released last year. Marshmello's unique sound and artistry, paired with Bieber's spellbinding vocals, feels like a match made in heaven.
Listen to DJ Snake feat. Justin Bieber – "Let Me Love You (Marshmello Remix)"

The track starts off slow with a rolling trap beat mixed with Bieber's "never let you go," echoing vocals before quickly escalating into Marshmello's signature "happy trap" synth components and a foot stomping bassline. Any listener can easily tell that this invigorating rework is that of the infamous masked DJ and it is definitely one of his best!
For more information, visit marshmellomusic.com. Follow Marshmello on Facebook, Instagram, and Twitter.