DJ Fresh vs. Diplo Release "Bang Bang" Feat. R. City, Selah Sue, Craig David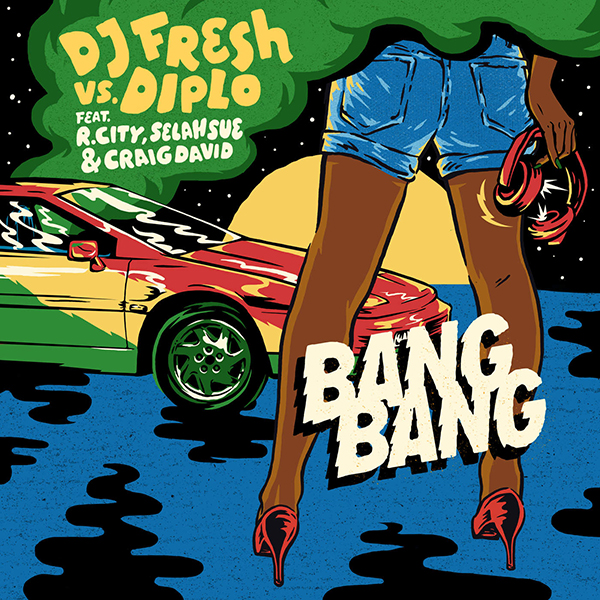 DJ Fresh vs. Diplo feat. R. City, Selah Sue, and Craig David release hot new single "Bang Bang"
UK bass music legend DJ Fresh has released his newest single, "Bang Bang". The single includes an all-star cast with a production collaboration from Grammy Award-winning producer and DJ, Diplo, plus features from duo R. City, Belgian singer/songwriter Sleah Sue, and UK icon Craig David. The highly infectious new single overflows with raw vocals from R. City, menacing bass, and heart-racing sirens, pulling listeners into the melody with its distinctive hook. The single offers strong vocal performances from Selah and Craig which perfectly match Fresh & Diplo's flawless and upbeat dance music production abilities. "Bang Bang" is available now here.
Daniel Stein, better known as DJ Fresh, is an English DJ, producer, and musician. Over the last five years he has sold over 3 million records and has scored 7 top 10 tracks. Reigning as one of the UK's most prolific multi-platinum producers, Fresh has worked alongside many huge artists, including Rita Ora, Ellie Goulding, Dizzee Rascal, and more. With two UK #1 singles under his belt and a plan to swap tour life to focus more on the studio, 2017 promises a new production era and a fiery new approach as he also launches his new writing and production team 'Fallen Angels'.
Stay connected with DJ Fresh at thedjfresh.com, or on Facebook and Twitter.