Disclosure Brought Disco, Groovy, and Classic Tunes to Daylight Vegas During MDW 2016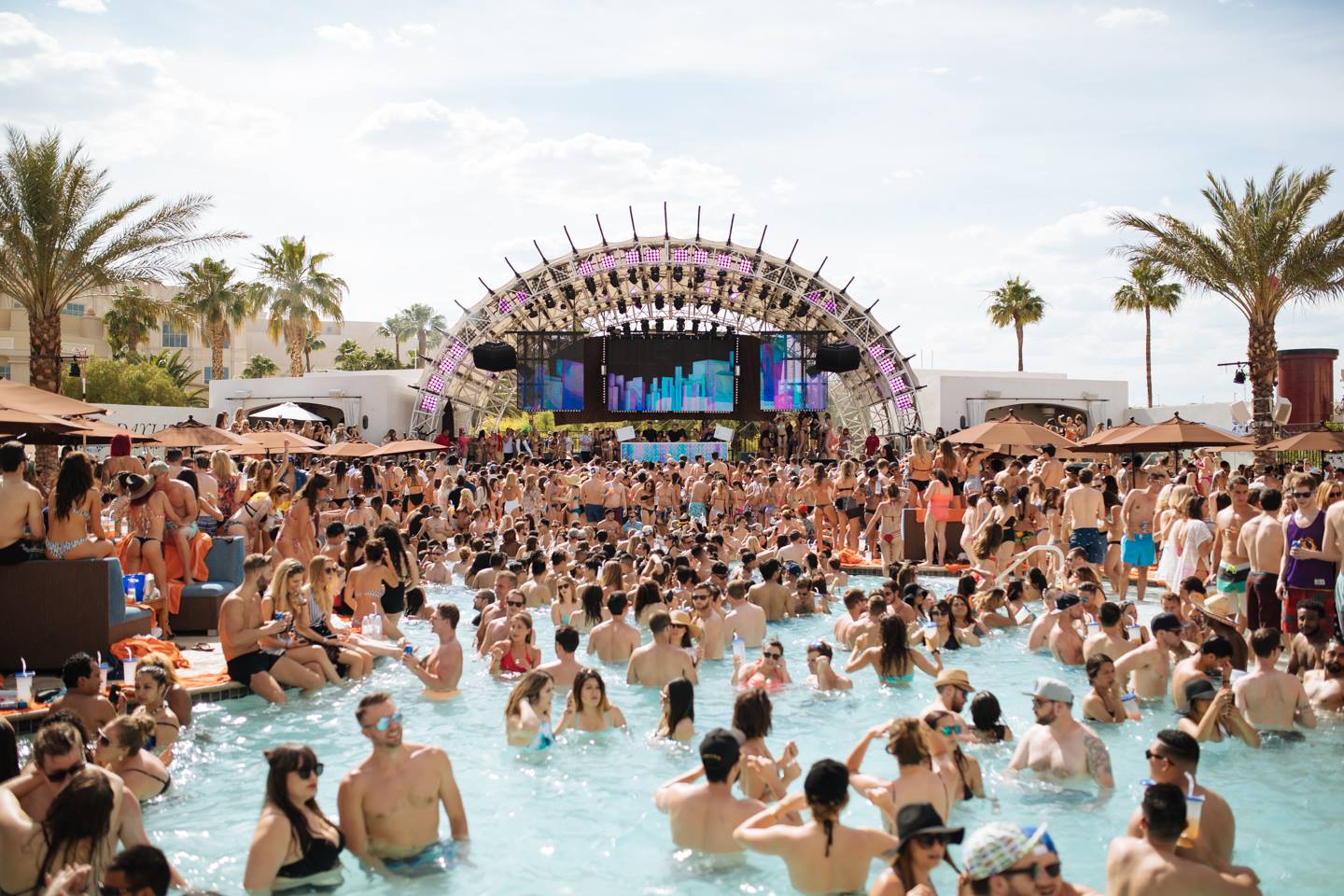 Memorial Day Weekend at Daylight Beach Club included a memorable party with Disclosure
Disclosure provided an unforgettable poolside event at Daylight Beach Club to kick off Memorial Day Weekend 2016 in Las Vegas—and The Nocturnal Times was there to celebrate with the iconic duo.
From disco, to deep and groovy tunes, to classic jams, Disclosure's MDW pool party attracted thousands of partygoers to the Mandalay Bay in Las Vegas. With the sun shining, Disclosure's ensemble began with some of their own recognizable tracks, including "When A Fire Starts to Burn," "Voices" feat. Sasha Keable, and "F For You."
Dancing from start to finish, attendees at Daylight moved and grooved to familiar tunes such as: Full Force, Lisa Lisa & Cult Jam "Can You Feel The Beat;" Missy Elliot "Work It;" Crystal Waters "Gypsy Woman;" Shakedown "At Night; Duck Sauce "aNYway;" and Tiga vs Audion "Let's Go Dancing."
Additional set inclusions taken from Disclosure's two studio albums were: "Holding On" feat. Gregory Porter; "White Noise" feat. AlunaGeorge; "Magnets" feat. Lorde; and "Omen" feat. Sam Smith.
Passing the halfway point, the guys brought some disco to Daylight. Because according to Disclosure, "Who doesn't love disco?"
During the last half hour of their performance, Disclosure announced that they would be playing "classic cheesy shit." Seeing as though the MDW crowd at Daylight Las Vegas was in no way opposed—and was certainly not going to put up a fight. Songs such as Chaka Khan "Ain't Nobody," Biggie "Juicy," and Outkast "I'm Sorry Ms. Jackson" were included in the final minutes of Disclosure's DJ set.
In the final moments of Disclosure's MDW set, the pair closed with "Latch" feat. Sam Smith and "You & Me (Flume Remix)" feat. Eliza Doolittle.
Howard and Guy Lawerence—better known as Disclosure—released their debut album, Settle, in 2013 to high critical acclaim. The Lawerence brothers then released their sophomore album, Caracal, in 2015, which features productions and noteworthy collaborations with The Weeknd, Sam Smith, Lorde, Gregory Porter, Miguel, and more. Following the release of Caracal, Disclosure headlined their own Caracal Tour, which included a sold out show at Madison Square Garden in New York. The duo also appeared on Saturday Night Live at musical guests during the 41st season.
For more information on Daylight Beach Club and to view their upcoming events, including EDC Week 2016, visit daylightvegas.com.
Visit DisclosureMusic.com for more information about Disclosure.