Dirty South Brings Sentimental Last-Time DJ Set to Pacha NYC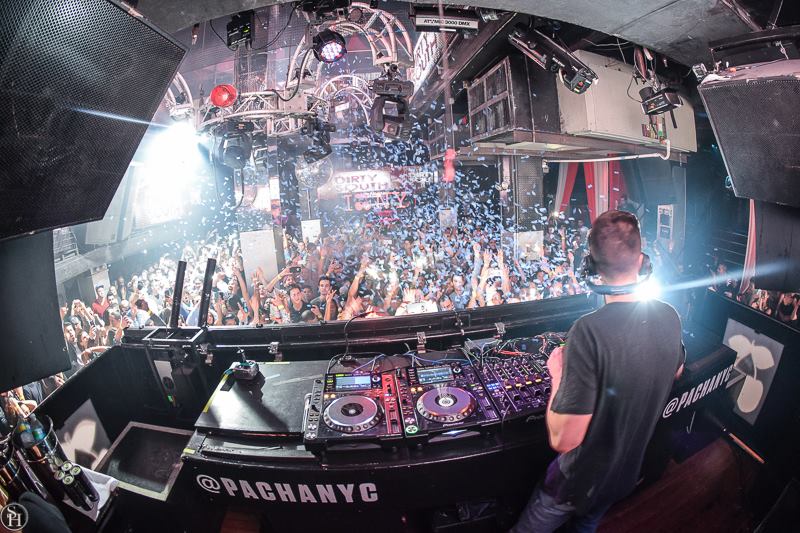 Partygoers were filled with joy as the moment finally arrived for Dirty South to take his place behind the Pacha NYC DJ booth for the final time.
Making his return to the heart of Manhattan, Dragan Roganavic—better known to electronic dance music (EDM) enthusiasts as Dirty South—gave music lovers another high-energy experience to remember him and the nightclub by.
This past Sunday, Dec. 27, the dance music pioneer treated the crowd to a 2.5 set as part of his Find A Way Tour, which contained a slew of fan favorites to intensify the night.
Dirty South's set consisted of some of his familiar hits, which included "Find A Way" with Rudy, "Unbreakable" with Sam Martin, "Walking Alone" with Those Usual Suspects & Erik Hecht, and his remix of "Sweet Disposition" with Axwell.
Additional set inclusions were: "Bora" by Tom Staar, "2Night" by Eric Prydz, "Oh, Amazing Bass" by Sander Van Doorn, and "Apache" Kryder & David Winnel, among others.
As the experience was coming to an end, Dirty South made a heart-warming announcement where he thanked his fans and Pacha for all the love and support that he's received through the years. The iconic nightclub announced it would be closing its doors for good in January after a decade of dance music.
Fans left thrilled and exasperate, chanting for an encore, the legendary producer played his notorious "City Of Dreams," which is synonymous with New York City. Giving the nightclub a great feeling of nostalgia and sentiment, Dirty South provided Pacha NYC with one final night that will never be forgotten.
For More Information on Dirty South visit http://dirtysouth.com/.
Photo Credit: Scottyhawk Photography