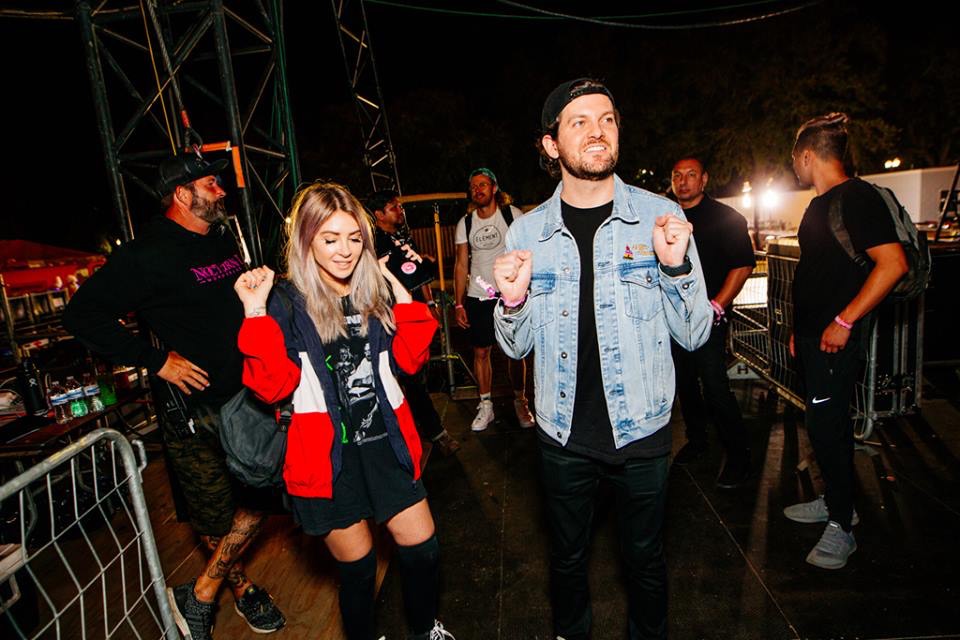 Dillon Francis & Alison Wonderland Release Fresh Collab "Lost My Mind" Ahead of 2019 Tour
After months of hyping up their highly-anticipated collaboration, Dillon Francis and Alison Wonderland's fresh track "Lost My Mind" is finally available on all major music platforms. Just in time for their upcoming 'Lost My Mind' Tour, the highly-acknowledged music producers have now given their fans yet another reason to be even more ecstatic for what will surely consist of some pretty extraordinary dual performances throughout the tour's entirety.
Ever since the duo teased the track back in November during their EDC Orlando sets, they've completely left their fans on their toes. Luckily, the time has come for everyone to keep "Lost My Mind" on replay until their co-headlining tour officially kicks-off. Trekking throughout fifteen grand U.S. cities, Dillon and Alison are about to embark us all on a musical journey unlike any other. The 'Lost My Mind' Tour will launch at the end of the month in Madison, Wisconsin and will journey towards popular cities such as Chicago, Austin, Detroit, and Washington D.C., concluding in Pittsburgh towards the end of February.
The crisp track features an extraordinary sound, truly reflecting both artists' signature musical touches throughout its entirety. It commences with a low-tempo beat, suddenly blasting off to a more electrifying rhythm accompanied harmoniously by Alison's fiery vocals. An exquisite blend of Alison's celestial sound and Dillon's high-intensity flow, "Lost My Mind" also incorporates those trap-heavy drops typical of both artist's tracks. A song unlike any other, it's safe to say that its anticipation was surely worth it.
Already starting off 2019 exquisitely with the release of "Lost My Mind," get ready to embark on Dillon Francis and Alison Wonderland's upcoming marvelous odyssey. In addition to their solo sets during the 'Lost My Mind' Tour, the duo will also join forces in exclusive back-to-back sets throughout each stop along the way. This greatly foreseen production is definitely one you won't want to miss. Be sure to partake in this unparalleled collaboration and listen to "Lost My Mind" out now on all music streaming platforms.