Destructo and The Renegade Crew Finish Tour in NYC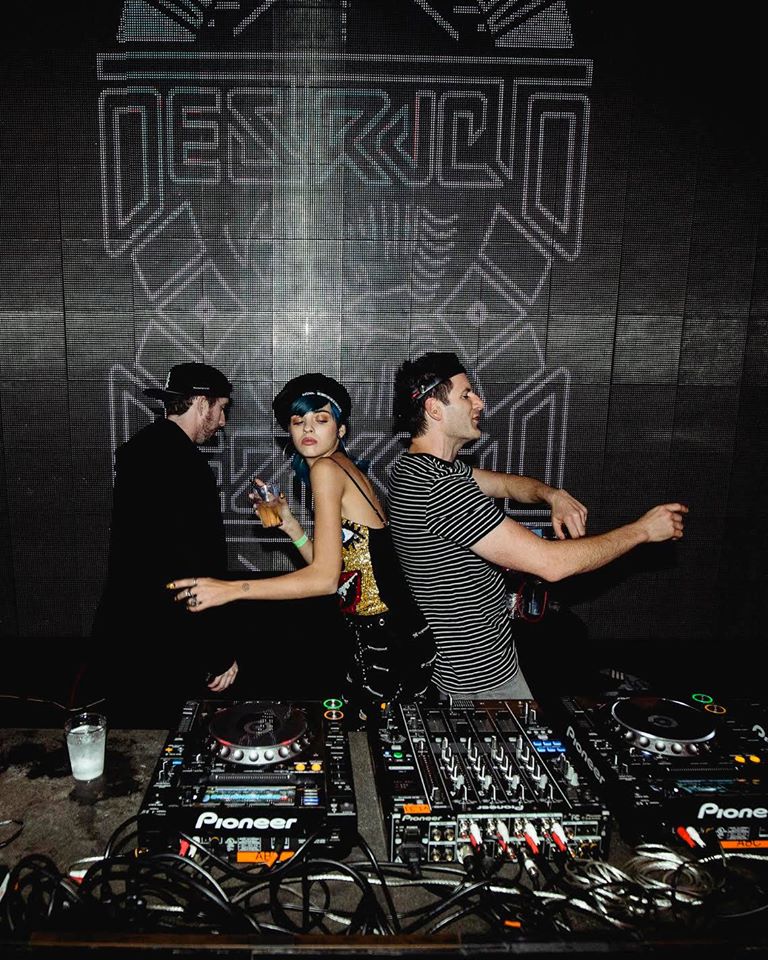 Webster Hall was host to Destructo's Renegade Tour featuring Drezo, E-40, and Sita Abellan this past weekend
Destructo, the brain-child behind the Holy Ship! brought the party to New York City and the whole crew came in droves to enjoy some landlocked fun. His headline 2016 Renegade Tour started off in Denver's Beta Nightclub back in mid-September. Since then Destructo and friends hit the road across North America's most-established venues. Stops included Toronto's Hoxton, The Observatory in Santa Ana, and the Monarch Theatre located in Phoenix Arizona. The Renegade Tour was an 18 feature showcase of dance music's latest in everything from house, to techno, to grime. Throughout the whole Renegade Tour guest acts included D.R.A.M., E-40, ILoveMakonnen, AC Slater, Felix Da Housecat, Drezo, GANZ, Hotel Garuda, josh pan, Vindata, Dateless, and Sita Abellan.
This past Saturday was a special event as it was the last stop in Destructo's Renegade Tour and happened to fall on Webster Hall's Gotham themed night. Beats and production were in tow for a dark and intimate night. Drezo opened up the show with an hour plus set holding nothing back with a bass filled mix. The young producer from California had the whole venue rocking playing classics such as the Flux Pavilion remix "Gold Dust," originals like "Malice," and even some Schoolboy Q to keep everyone bouncing. Following Drezo, E-40 took to the mainstage to do a live performance. E-40's hard hitting lyrics and smooth beats gave Webster Hall some serious West Coast vibes to set up for the headline act of Destructo.
Ship fam was running abundant through Webster Hall, and Destructo had the stage to himself for the next hour and a half. Going in to the night fans already had their Destructo favorites in mind and were waiting all night to hear them. Webster Hall is notorious for being a no-holds-bar type of venue, and the Renegade Tour was the perfect fit for it. Through Destructo's unique G-House style, the crowd was moving non-stop to originals such as "Bodyback," the Holy Ship theme "SHIPFAM," and the newest release "Winning." Although it was a frigid night in NYC, Destructo made you feel at home with a proper Cali-inspired HARD set. The self-proclaimed "Techno Princess" Sita Abellan closed out the night with a proper set keeping a good balance of afterhours tunes and energy to match the madness of the Renegade Tour.
Although Destructo's Renegade Tour has come to an end, the party is still far from over. Beginning in the first week of December Destructo will be bringing his famous HARD concert series to the land-down under in Australia. People on the island nation get a rare treat with inside access to HARD which will be making an appearance at over five different locations. Preparations are also in the works for the famed Holy Ship! cruise set to take sail January 6 and January 10.
For more information on Destructo and future events check out his Twitter, Facebook, and Instagram.